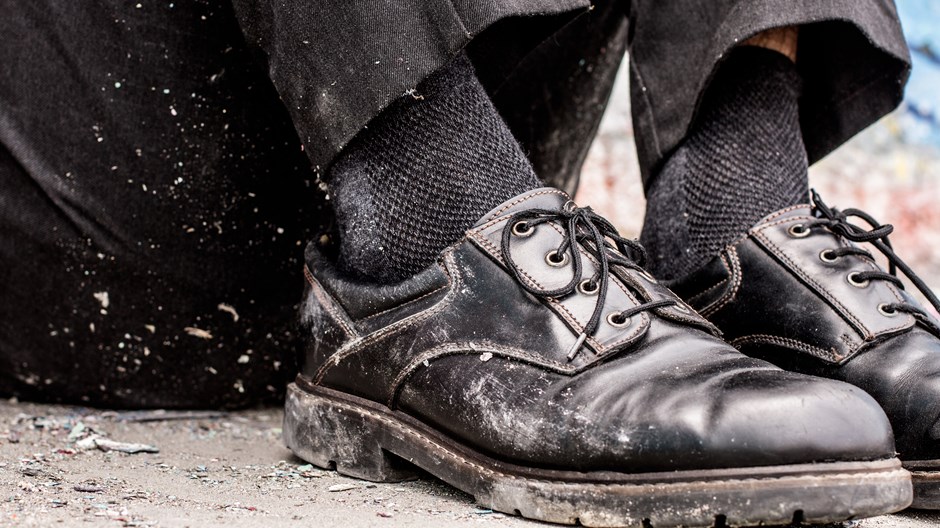 The Parable of the Good Samaritan is so familiar, we often forget what prompted it. It was Jesus' response to a scribe's question: "Who is my neighbor?" In Jesus' day, one's neighbor was someone in your social network. One helped one's neighbor because, at least potentially, someday the neighbor may return the favor. In contrast Jesus offered a radical view: Your neighbor is someone with whom you may share few existing ties. Your neighbor may not even be a fellow countryman. Your neighbor may be someone whom it is risky to love, and loving your neighbor may call you to make inconvenient sacrifices.
Kent Annan's Slow Kingdom Comingis the latest in a sequence of books that teach us about loving our impoverished neighbor, especially those overseas. To grasp the significance of Annan's book, though, we need to look at its literary parents, books that have emerged as modern classics (and in new editions), books that have become must-reads for Christians who choose to become involved with the poor.
Two generations ago it would seem that much of American evangelicalism had the same view of neighbor as did Jesus' hearers. This view was shattered by Ron Sider in his Rich Christians in an Age of Hunger. Originally published in 1977, it was one of those books you hardly had to read, because its mere title suggested a call to action. Great books almost always become so because of timing; Sider's book appeared at an important early period of globalized media. It was a period when new technology allowed us to witness the lives of the poor in the developing world just as Americans had begun to attain a state of affluence that allowed them to care for people on the other side of the world who didn't look or speak or live like them.
The main impact of the early editions of Rich Christians was, frankly, in producing a kind of holy guilt. The strength of the first edition was not in its economics, which was often terrible. It was not in its understanding of the causes of poverty, which were often wrong. It was not in the interventions and action for which it advocated, which were often naïve. Certainly Sider's biblical teaching about justice awoke the conscience of many Bible-centric evangelicals. But even more than this, the greatness of the book lay in its challenge: Here are your global neighbors, rich Christian. How are you going to respond?
Rich Christians became a living organism. It has matured over its six editions, in many aspects radically (early editions, for example, criticized international trade; later additions see it as a good). The latest edition, published in 2015, contains vastly improved chapters on the causes of poverty and what micro and macro interventions are most likely to be helpful. As Sider has learned, his readers have learned. The 2015 edition is a book worth reading, even if one was powerfully influenced by the first edition nearly two generations ago.
Walking with the Poor by Bryant Myers gave us a picture of how we might help transform the lives of the poor. Originally published in 1999, with a recent expanded edition in 2011, Myers' book continues to be revered by Christian development practitioners from Quetzaltenango to Timbuktu. Part of its appeal is that it nests transformation from poverty in the biblical narrative of redemption. Transformation, Myers argues, happens when the impoverished find their place in this biblical story. Moreover, Myers sees that a biblical approach to poverty as inherently relational. Poverty is a product of broken relationships with others, with creation, and with the economic, political, social, and religious systems in which each of us live. People move out of poverty as these relationships—especially our relationship with God as his children—are restored.
Poverty is a product of broken relationships with others, with creation, and with the economic, political, social, and religious systems in which each of us live.
While some may have qualms about Myers's explanation (most people who have escaped poverty are unlikely to identify with his theological analysis), he touches upon a great truth: the nature and importance of holistic development, affecting every aspect of a person's life. For this alone, Walking with the Poor is a crucial read.
The most influential recent work on poverty intervention is Steve Corbett and Brian Fikkert's When Helping Hurts,which builds on Myers. When Helping Hurts is another book whose title alone has influenced those who have never even read the book. It delineates the dangers of codependent, dysfunctional attempts to love the poor. Indeed one senses that it may be partly aimed at overly enthusiastic Rich Christians readers. Sider called us to radically love our global neighbor; Myers provides a template for holistic transformation; Corbett and Fikkert show us how to love our global neighbor well.
Corbett and Fikkert borrow from Myers's model of relationships: The Fall has damaged this web of relationships and their potential for creating just and prosperous societies; this damage has been produced by distorted worldviews and systems broken by ignorance and sin. Corbett and Fikkert are most helpful when they challenge us to discern, in any given instance, whether relief, rehabilitation, or development is the appropriate intervention. Misdiagnosis, they argue, is one of the key causes of dysfunction in poverty intervention work. This is where potentially helpful attempts to love our neighbor can degenerate into a paternalism that undermines the dignity of those we seek to help; it inadvertently teaches them that they are incapable of helping themselves.
Most of us are familiar with the cliché, "Give a person a fish and he will eat for a day; teach him to fish, and he will eat for a lifetime." When Helping Hurts warns us about the perils of handing out fish indiscriminately, and it builds on the theological foundation of Sider and Myers, giving us a more practical guide for teaching others to fish. Helping shines in allowing us to think about loving the global poor while avoiding the mistakes so many have made despite their good intentions.
Kent Annan's newly released Slow Kingdom Coming is best understood in light of these giants upon whose shoulders the book stands. It is written for millennials trying to find significance in participating in God's redemptive plan for the world but also accustomed to the instant response of the click of a mouse. The chapters have a meditative and reflective tone, birthed in the slow grind of Annan's development work in Haiti, one of the most difficult and potentially frustrating countries for those seeking to help the poor. Development work in Haiti is slow, and Annan's book reflects both a need for prayerful patience and maturity. While embracing the vision of God's redemptive work, he helps us recognize that transformation is not instant and may not even be steady, but by God's grace and timing—and in the angst we feel in waiting—he reminds us that God will indeed redeem the world.
Slow Kingdom Coming is framed by practices that can help us better engage the poor: confession, respect, partnering, and "truthing." In addition, its meditative tone fits the millennial generation—Annan realizes we are overwhelmed with statistics, and so focuses on the character and meaning in our engagement with a globalized, digitalized, and needy planet:
Development work in Haiti is slow, and Annan's book reflects both a need for prayerful patience and maturity.
As everything keeps moving faster, we want to upgrade to more speed. Speed begetting speed makes us impatient, feeling ever entitled to more speed. … Yet all of this progress also makes us aware of the world's needs like never before. This same technology means that within hours of his death we can all see the body of a young Syrian refugee boy pulled from the water after he's drowned. We know about disasters around the globe in close to real time. We're aware of so much, yet like the people in the stories at the beginning of this chapter, we don't find making a difference easy. We look to Jesus and find our hope. But looking toward him is also sobering."
Perhaps my favorite chapter is devoted to partnering. Here Annan draws upon some the admonishments of Myers as well as those of Corbett and Fikkert, but he takes them to a deeper, more reflective level. In developing the concept of "preparing the way for each other," Annan writes, "Instead of 'What would Jesus do?' a better guide for loving our neighbors might be John the Baptist's question, 'How do we prepare the way for someone else's agency?'" Perfect.
As a development economist, I appreciated the way the book drew upon recent work and new breakthroughs in this field: an interview with leading economist Bill Easterly, the chapter on truthing, and a review of some results of rigorous poverty research by well-known University of Chicago academic Chris Blattman (who also happens to be Annan's brother-in-law).
Slow Kingdom Coming is a captivating read, a must for any who believe God may be calling them to minister to and with the poor. It is a worthy successor to its predecessors and builds upon this rich foundation.
Bruce Wydick is professor of economics and international Studies at the University of San Francisco and distinguished research affiliate at the Kellogg Institute of International Studies at the University of Notre Dame. Follow him on Twitter @BruceWydick.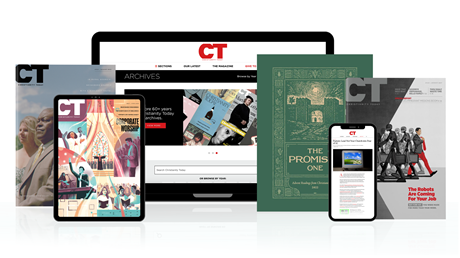 Subscribe to Christianity Today and get access to this article plus 65+ years of archives.
Home delivery of CT magazine
Complete access to articles on ChristianityToday.com
Over 120 years of magazine archives plus full access to all of CT's online archives
Subscribe Now
The Best Ways to Help the Poor
The Best Ways to Help the Poor