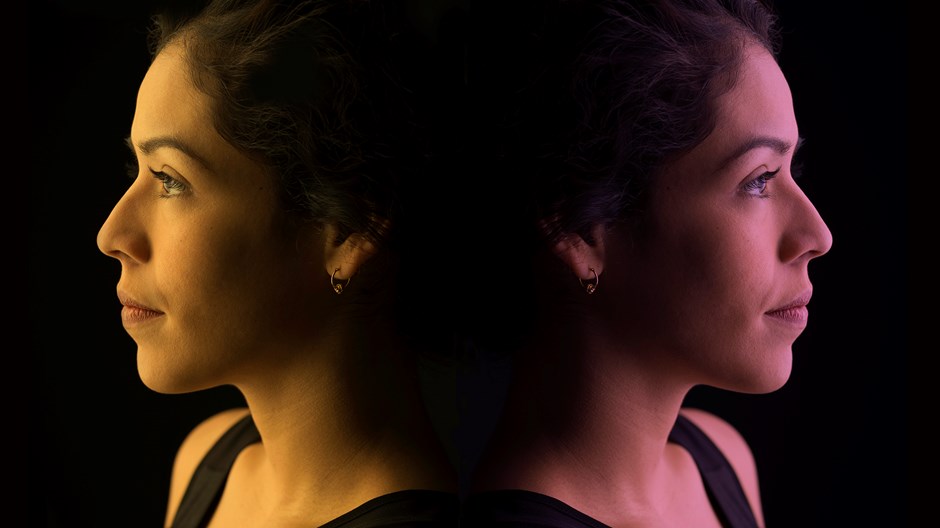 Image: Hero Images / Getty Images
Recently, the magnitude of sexual assault and harassment in all areas of our society has become evident through movements like #MeToo, #ChurchToo, #TimesUp, and #SilenceIsNotSpiritual, which have brought awareness to a previously hidden sad reality in our midst. In what ways have complementarian or egalitarian positions influenced this situation? Why is sexual harassment too common in churches and among Christians? Recently, stories from prominent complementarian and egalitarian contexts show neither position is completely safe from discriminating against women. We all can do better.
Regardless of our culture, background, and gender, all human beings are essentially and ontologically the same. We all are created in the image of God. As bearers of God's image, we all share the same value and dignity. We are indeed "fearfully and wonderfully made" (Ps. 139:14). The imago Dei defines our essence as human beings. Our gender and cultural, personal, and experiential variables are secondary and not essential. They are important, but not fundamental.
Nevertheless, our gender is foundational to our existence. God created human beings in his image as male and female, and they complement each other (Gen. 1:27). Both genders are called to rule the earth as God's representatives and were created to be in relationship with each other and with all human beings. Each gender is fully human, but both genders are needed to represent the completeness of humanity.
Males and females are both the same in essence as fully human beings, but at the same time they are different. So, it becomes imperative to clarify if these gender differences have implications for church ministry. Intriguingly, the discussion tends to focus primarily on women and their roles and traditionally assumes men can lead and have authority over others regardless of their gender. Quintessential questions related to gender in church ministry are usually expressed in the following way: What can women do in ministry? Should a woman hold an office such as elder, bishop, or deaconess? Should women be ordained? Should women lead men? What do submission and headship mean? The answers we give to these questions for community life, marriage, and Christian ministry represent our theological framework for gender.
A Spectrum of Views
Believers who affirm the authority of God's Word for matters of faith and practice differ in their understanding of gender roles, specifically in marriage and church ministry. The two main categories representing the different positions are conventionally called complementarian and egalitarian. Complementarians believe that men and women have different roles and responsibilities, thus, they complement each other. Egalitarians believe that men and women have equal roles and responsibilities regardless of gender differences. The basic point of disagreement is whether one gender (male) has the intrinsic authority of hierarchy over the other (female) in marriage and church ministry.
Complementarians believe that Genesis 1 and 2 establishes the foundation for the different roles and responsibilities of men and women. The creation account teaches male headship in marriage, a relationship instituted by God in which a man and a woman complement each other. 1 Corinthians 11:3-10 teaches that the relative position of men and women is similar to the hierarchical structure within the Godhead. 1 Corinthians 14:34–35 and 1 Timothy 2:8–15 forbid women to teach or exercise authority over men in the local church. Ephesians 5:22 and 1 Peter 3:1 exhort wives to submit to their husbands. Therefore, a husband should have the final authority in his home and men should have the final authority in the local church.
Egalitarians believe that the creation account establishes the foundation for equal partnership of men and women in the world and in ministry. In marriage, a woman serves God with her husband in a relationship of equality and mutuality. Ephesians 5:21 calls all believers to submit to one another as fellow brothers and sisters in Christ. In spite of the patriarchal cultural context, there are multiple examples of women serving God in leadership situations in the Bible. Jesus, by his teachings and actions, affirmed the worth and value of women as equals to men. In the New Testament, there are also various examples of women prophesying, teaching, and serving the Lord alongside men. In fact, Galatians 3:28 clearly teaches that in Christ there are no longer gender distinctions and that both male and female are equals. Passages that seem to indicate that men should have authority over women are to be interpreted in their specific cultural context and do not apply to the modern times.
Sandra Glahn, a Dallas Theological Seminary professor, has identified seven different views of believers who affirm the inerrancy of the Scriptures. These categories are helpful because they represent the spectrum of positions beyond the basic categories of complementarian and egalitarian. Not all egalitarians would identify as feminists and not all complementarians would call themselves extreme traditionalists or patriarchal. Therefore, although not perfect, this outline provides a useful description of possibilities within the broad main positions. Glahn divides the different gender views in the following way:
1. Traditionalists. I am personally not sure if this should be the right term, but this group believes that women are ontologically inferior to men in some ways and, consequently, men should have preference and more authority than women. This position was popular in history including some key church fathers and theologians like Tertullian, Augustine, Aquinas, and John Knox.
2. Complementarians who believe that male headship or authority applies over all women.
3. Complementarians who believe that male headship or authority over women applies in the home and church, but not necessarily in other institutions or in society in general.
4. Complementarians who believe that male headship or authority only applies between a husband and his wife.
5. Complementarians who believe that head (rather than headship) is a scriptural metaphor, not a leadership description. Therefore, the husband still has authority over his wife, but in a more organic way.
6. Some complementarians and egalitarians do not believe in hierarchy but in voluntary submission of the wife. They believe the husband is the head of his wife and not the head over his wife because authority is not a synonym of or definition for head.
7. Egalitarians who believe that mutual submission is the ideal in marriage and that there are no limits for women in church ministry.
Both complementarians and egalitarians attempt to base their perspectives on the Bible. We all have an opinion, but as followers of Christ we live under the authority of the Word of God and we are called to obey Christ and his commandments. As believers, we all have blind spots and we need the body of Christ to help us grow in our faith under the lordship of Christ and the guidance of the Scriptures. Both groups have a desire to be biblical, which is something to be commended.
I appreciate the common agreement between complementarians and egalitarians about the intrinsic value of men and women. Both groups start with the premise that both genders have the same dignity, although they differ on their roles and responsibilities. In the same way, I appreciate the importance they give to marriage and to church ministry. Both groups believe that the biblical model for men and women at church should generally look like the Christian model at home between a husband and a wife.
Weaknesses on Both Sides
Theological or ministry positions are not inerrant and I find unsatisfying the traditional complementarian and egalitarian positions in four areas: First, when each side encounters problematic passages that seem to contradict their position, they endeavor to fit those passages into their position. Rather than trying to force the biblical meaning of a passage to accommodate our perspectives, we need to live with the tension of possible different interpretations. Second, both sides attempt to establish important doctrinal positions with great ministry implications based on difficult passages.
Third, complementarians and egalitarians both seem to have a limited perspective on the deep ways in which culture affects our biblical interpretation. Both positions do interact with the cultural context of biblical passages, but at times it seems they do it to merely justify their positions. In the biblical world, relationships are the foundation for rules and regulations and not vice versa as in the West. Therefore, as the outstanding book Misreading Scripture with Western Eyes explains in the chapter "First Things First: Rules and relationships," in the ancient world they did not expect that all rules apply to all people all the time and they were comfortable with the tension that modern Western scholars struggle to reconcile with some biblical passages regarding gender.
Fourth, there seems to be a mainly Western and modern perspective that dominates the position's perspectives. Their main proponents are Western, mainly from the United States, and they miss the richness of the body of Christ worldwide. However, in some contexts, the perspectives about what constitutes authority, family, and the workplace are not as clear as in our Western context. In the same way, in countries where Christians are the minority, the limitations on women's participation in church ministry are not as relevant as they are in our Western context.
Theology is always practical. Theological perspectives have implications and consequences for life and ministry. When theological positions, like those on gender, relate to the core of our humanity, the repercussions are relevant and with major impact. Therefore, sometimes it seems that complementarians and egalitarians disagree with each other at the level of theory, but in reality, these disagreements shape the lives of many men and women who desire to honor the Lord and live according to the standards of the Scriptures.
Questions Worth Asking
Many have noticed that while women often read male authors, men rarely read female authors. Are women considered women first before they are considered human? Further, men often speak as generic humans, but can women only speak as women? Are both complementarian and egalitarian perspectives guilty of overemphasizing gender? Does the focus primarily on women affect the way they are perceived and treated not as human beings, but as women? Complementarians and egalitarians must continually ask themselves about the implications of their perspectives. Are their positions pertinent to all believers at all times? Biblical principles should be universal and not only applicable to a specific time and cultural context.
Bible teacher Beth Moore wrote a poignant article describing her experience with discrimination because of her gender. In this letter, she asks male Christian leaders not to tolerate misogyny and dismissiveness toward women. Within hours, Thabiti Anyabwile, a well-known pastor, wrote a letter of apology to Beth Moore and his sisters in Christ for subtly promoting this discrimination in his life and ministry.
These beautiful letters accurately describe the need for Christian leaders to better teach and model gender issues according to God's design and not cultural or personal preferences.
Similarities in Difference
Gender is God's idea and it is good. I believe it becomes imperative that we start the gender discussion establishing the similarities between men and women. Genesis 1:26–28 and Ephesians 5:21–33 are extremely helpful for understanding gender differences.
In Genesis 1, God defines the foundation and purpose of all human beings, both males and females, as having dominion over the earth and its creatures as God's representatives. This "Original Commission" is the foundation for understanding the Great Commission in Matthew 28 in which both men and women are called to make disciples of all nations and to teach them to obey Christ's commandments.
With this commission to all humanity as a basis, Paul in Ephesians 5 establishes and defines the roles and responsibilities of husbands and wives in the context of marriage. This gives us some hint of the way men and women may differ, but Paul's focus is on Christ and the church. Paul is insistent that in all relationships, Christ must be the center and the model for all interactions.
The Bible also calls all believers to teach and admonish one another regardless of their gender (Col. 3:16). The image of the body of Christ does not make distinction between male and female. Men and women are coheirs and children of God with the same value and giftedness. I personally believe that though women are free to use all of their giftedness in teaching and leading in the church, the role of elder seems biblically to be relegated to men. However, this perspective must give room for exceptions.
Perhaps, one of the main struggles in the gender debate is that men tend to be insecure and are fearful of inviting women to church leadership. This Fathom article from a complementarian pastor's wife argues that Christian leaders who support this perspective can do a better job protecting women from all forms of abuse. I think the gender discussion between complementarians and egalitarians is important, but secondary to foundational Christian doctrine.
Christ is the center, not gender. He is sovereign over his church and also is sovereign over marriage and family. He is the Lord of the universe, and we must live under his lordship. We are also called to place other people's interests before ours and to imitate Christ's example (Phil. 2). The Holy Spirit, by God's grace, produces the fruit that empowers us to live sacrificially for God and others. With this in mind, whether complementarian or egalitarian, perhaps we might ponder the challenging words of pastor Carlos A. Rodriguez (@HappySonship):
Dear Church,
Jesus protected women.
Empowered women.
Honored women publicly.
Released the voice of women.
Confided in women.
Was funded by women.
Celebrated women by name.
Learned from women.
Respected women.
And spoke of women as examples to follow.
Your turn.
Octavio Javier Esqueda is professor of Christian higher education in the doctoral programs in educational studies at Talbot School of Theology at Biola University. He has several publications on Christian higher education, theological education, and the Spanish Reformation.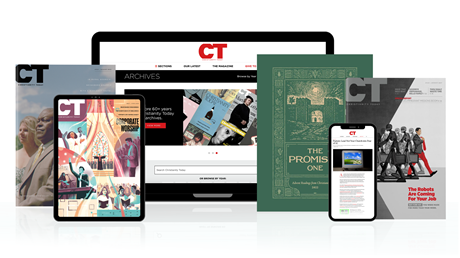 Subscribe to Christianity Today and get access to this article plus 65+ years of archives.
Home delivery of CT magazine
Complete access to articles on ChristianityToday.com
Over 120 years of magazine archives plus full access to all of CT's online archives
Subscribe Now
Much Ado About Gender Roles
Much Ado About Gender Roles