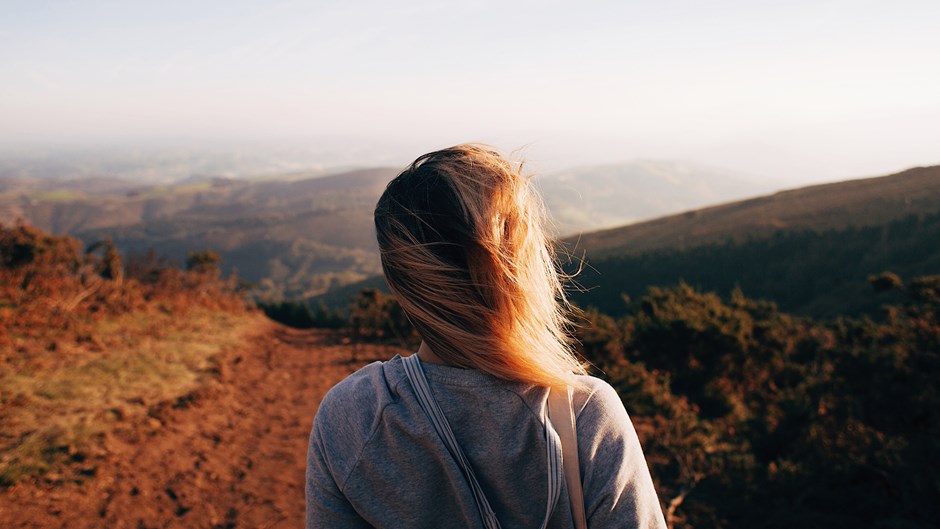 Image: Maxime Gauthier / Unsplash
I've lived a tumbleweed life: I've had 16 addresses, been employed at 10 full-time jobs, eight part-time jobs, and a bushel basketful of freelance gigs. I've belonged to 20 churches and visited too many to count as I've searched for an ecclesial family that I know will be home only until it's time to relocate once again.
You might say wandering is in my blood. My Jewish forebears learned many generations ago that being anchored in a community was a luxury reserved for others. We learned to ply a life from the rickety throwaway homes at the ragged edges of other cultures, always aware that at any moment, it might be time to leave or else be killed. Without realizing why, I learned early on to keep a stash of battered moving boxes on hand because you never know when it might be time to use them.
I'm not alone. Every one of us carries a restlessness that runs as deep as the marrow of our born-again bones. Although our consumer culture often tells us the cure is to buy a new mattress, a new car, or a new tube of toothpaste, we know that the experience of exile is common to humankind. No matter where we live, we find ourselves far from home. As author Jen Pollock Michel notes, "Home represents humanity's most visceral ache—and our oldest desire."
As believers, this ancient desire is at the heart of our wandering. We are people who live in a state of exile, sent from Eden to make our way through a world shaped by sweat and sorrow. There is hopeful news, however: Exile is not a terminal point or a destination. Rather, it's meant to transform us into pilgrims.
The experience of exile comes in many forms. Although Americans are a people on the move— 11 percent of Americans will relocate this year—almost 40 percent of us will live our entire lives in our hometown. If we're honest, most will affirm that the sense of restlessness we feel has nothing to do with how long we've lived at our current address.
Many others across the globe will never have the privilege of naming that restlessness from the relative comfort of a specific place. They've been uprooted from homes and communities because of famine or war or both. Estimates suggest that more than 68 million people around the world have been forcibly displaced, and it's safe to say the lion's share of them would not have chosen this plotline for their story.
For some of us, exile comes in the form of family. Divorce, death, and dysfunction drive us from one another. Minority groups experience exile when they face systemic injustice or discrimination and find themselves on the outside looking in. Others of us find that the place intended to be a community of love and welcome—our local church—has instead left us feeling like outcasts.
Although these various circumstances underscore the state of spiritual exile that runs deep within each of us, they ultimately point us toward the Savior who is calling us from exile to follow him. As we struggle to keep our eyes on Christ, Scripture invites us to practice three parallel, often-overlapping streams of pilgrimage:
Moral pilgrimage focuses on everyday obedience to God. We see this highlighted in the Old Testament, when God gives the Law to the Israelites after their miraculous deliverance from slavery in Egypt. They are called to obedience because it teaches them God's character, helps them reflect that character to the rest of the world (Isa. 49:6), ensures proper worship of God, and encourages healthy relationships within the community and with neighboring nations (Deut. 6:4–9).
In the New Testament, we see this same call to wholehearted, ever-maturing moral growth in Jesus' interactions with the Pharisees. They knew the Law but had missed the character of the Law's author. Jesus' warnings to his followers about the hypocrisy of the Pharisees—captured in Matthew 23—are a sobering reminder of what can happen when power and prestige mute the call to live as a faithful Christian pilgrim.
Spiritual pilgrimage describes the pursuit of communion with God through prayer, solitude, and contemplation. While moral pilgrimage results in love of God and neighbor, spiritual pilgrimage is at its core an inward journey. We see it modeled in the life of Jesus when he sought time alone with his Father (Matt. 14:23, Mark 1:35, Luke 4:42). Paul, too, talks about his quiet communion with God after his conversion in Arabia and seems to suggest that he spent significant time on an internal spiritual journey before presenting himself to the other apostles in Jerusalem (Gal. 1:15–20).
As believers looking to engage in spiritual pilgrimage today, we look to these models in Scripture, examples from the early church (including the desert fathers and mothers), and other believers from Christian history. Their practices are reflected in contemporary discipleship programs and other reiterations of classic spiritual disciplines intended to make space for the "God of peace" to "sanctify [us] through and through" (1 Thess. 5:23).
Physical pilgrimage traditionally emphasizes a bodily journey to a holy site in order to seek God. The three corporate pilgrim feasts of Passover, Shavuot/Pentecost, and Tabernacles named in Leviticus 23 (and expanded upon in other places in the Law) were meant to remind the Chosen People of their identity. Thrice yearly, God called them to leave their homes and farms across the Promised Land and travel to Jerusalem to worship as one.
The church has a long history of encouraging pilgrimage to holy sites as a time-tested way for believers to strengthen their faith and illumine the contours of the narrow road they're already walking. However, we also participate in physical pilgrimage in the context of weekly worship. The church embedded a pilgrimage structure into corporate worship in the form of the liturgical calendar. The time-tested rhythms of that calendar—from Advent through Ordinary Time—help us trace the footsteps of Jesus by focusing on each movement of his life, death, and resurrection each year. As worshiping communities, we take this pilgrimage together.
In the Book of Matthew, Jesus tells a religious leader who wants to become his disciple, "Foxes have dens and birds have nests, but the Son of Man has no place to lay his head" (Matt. 8:20). Just as Jesus called this man to "unsettle himself" and embrace a life of pilgrimage, he calls us, too, to the same journey. Those of us who are overly comfortable have no real incentive to follow him. Conversely, nor are those of us who've wrapped ourselves so firmly in the identity of exile that we've used it to avoid a world we don't particularly like.
Restlessness can fan the flames of sin—when we seek excess comfort or indulge excess fear. At its best, however, it serves as a powerful compass. As Augustine of Hippo, the fourth-century, North African church father, famously prayed, "You have made us for yourself, and our hearts are restless until they can find rest in you."
We were born—and born again—to wander. But our wandering is not without a destination, rather, it leads us toward our true home: Christ.
Michelle Van Loon is the author of five books, including Born To Wander: Recovering the Value of our Pilgrim Identity. This essay was adapted from Born to Wander by Michelle Van Loon (©2018). Published by Moody Publishers. Used by permission.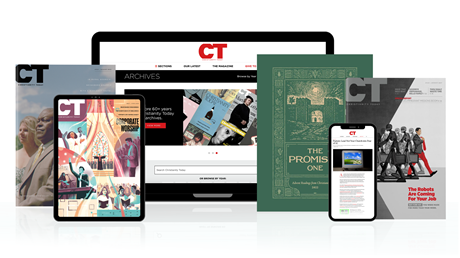 Annual & Monthly subscriptions available.
Print & Digital Issues of CT magazine
Complete access to every article on ChristianityToday.com
Unlimited access to 65+ years of CT's online archives
Member-only special issues
Subscribe
Pilgrim's Progress: How Restlessness Leads Us to Jesus
Pilgrim's Progress: How Restlessness Leads Us to Jesus