(Updated) Not all cross disputes head to the court: One California city has reached an "unusually amicable" compromise.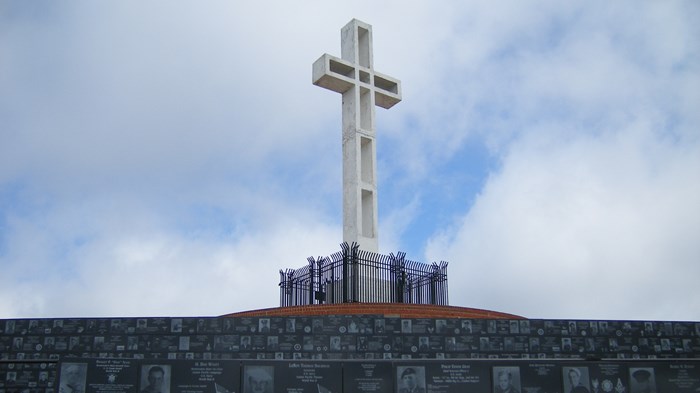 Image: Nathan Rupert/Flickr
Update (June 30, 2014): The Supreme Court on Monday refused for the second time to review an appeals court ruling that declared the 29-foot Mt. Soledad Cross in San Diego unconstitutional.
Justice Samuel Alito told Courthouse News that the Mt. Soledad Memorial Association "has not met the very demanding standard we require" and that the court would not consider reviewing the case until the Ninth Circuit Court of Appeals ruled on it. The Mt. Soledad Memorial Association hopes to find a solution to keep the cross standing in spite of the Supreme Court's decision, the Associated Press reports.
-----
Update (April 22, 2013): In a similar case, parties in the city of Riverside, California, have reached an "unusually amicable resolution" in its dispute over a cross at the top of Mount Rubidoux, a public park. When the city decided to auction off the land where the cross stands, a coalition of nonprofits offered the winning bid–and they plan to maintain the ...
1