Update (April 11): With American lawmakers on the verge of turning the national debate on gun control into new legislation, Rick Warren announced via Twitter today that his son Matthew committed suicide using an unregistered gun bought over the internet.
Someone on the internet sold Matthew an unregistered gun.I pray he seeks God's forgiveness. I forgive him. #MATTHEW 6:15– Rick Warren (@RickWarren) April 11, 2013
The Associated Press and CNN, among other outlets, have more details.
––-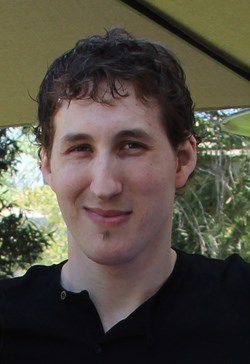 Update (April 9): Saddleback Church has announced that it will hold only a private memorial for pastor Rick Warren's son, Matthew Warren. However, the Warrens have set up a public fund through the church, The Matthew Warren Fund, to help fight mental illness.
In addition, LifeWay Research president Ed Stetzer has posted a second roundup of Christian leaders discussing depression.
––-
Update (April 8): The suicide of Rick Warren's youngest son has prompted much discussion of how churches respond to depression and other mental illnesses.
Ed Stetzer offers CNN his thoughts on four things Christians can do, including "not be afraid of medicine" and "end the shame." (He expands his ideas on his own blog.) Justin Taylor offers a sizable roundup of sermons and resources related to suicide and depression. And C. Michael Patton, one of CT's Who's Next profiles who has publicly blogged his struggle with depression in the wake of his sister's suicide, offers his thoughts on the "asphyxiation of hope."
Southern Baptist leader Frank Page, who has written a forthcoming book on his daughter Melissa's suicide, tells Ed Stetzer, "It is my prayer that [the book] will touch the lives of many people, helping those who have gone through this experience."
CT offers special sections on depression and mental health, including a 2009 cover package on "why we're more down than ever,–and the crucial role churches play in healing."
Also, recent public comments from Kay Warren on her family's struggles have been added to the bottom of this post. Meanwhile, Rick Warren tweeted this to his nearly 1 million followers:
Kay and I are overwhelmed by your love, prayers, and kind words. You are all encouraging our #brokenhearts.– Rick Warren (@RickWarren) April 7, 2013
––-
According to the Orange County Register and media reports, Saddleback Church pastor Rick Warren released a statement to church members informing them that the youngest of his three children, Matthew Warren, 27, died on Friday–apparently due to suicide. Official sources indicate a self-inflicted gunshot wound Friday morning was the cause of death. (See full statement below.)
Few details are available at this point. The Register reported:
Pastor Rick Warren of Saddleback Church sent out an email Saturday morning to church members addressing the death of his youngest son. Matthew Warren, 27, of Mission Viejo, died Friday around 10 a.m. from what appears to be suicide, Supervising Deputy Coroner Daniel Aikin said.
Warren in his statement said:
"In spite of America's best doctors, meds, counselors, and prayers for healing, the torture of mental illness never subsided... after a fun evening together with Kay and me, in a momentary wave of despair at his home, he took his own life."
The CT news staff is developing more information on this tragedy and will update this article as events unfold.
Here is the full statement sent by Warren:
Subject: Needing your prayers

To my dear staff,

Over the past 33 years we've been together through every kind of crisis. Kay and I've been privileged to hold your hands as you faced a crisis or loss, stand with you at gravesides, and prayed for you when ill. Today, we need your prayer for us.

No words can express the anguished grief we feel right now. Our youngest son, Matthew, age 27, and a lifelong member of Saddleback, died today.

You who watched Matthew grow up knew he was an incredibly kind, gentle, and compassionate man. He had a brilliant intellect and a gift for sensing who was most in pain or most uncomfortable in a room. He'd then make a bee-line to that person to engage and encourage them.

But only those closest knew that he struggled from birth with mental illness, dark holes of depression, and even suicidal thoughts. In spite of America's best doctors, meds, counselors, and prayers for healing, the torture of mental illness never subsided. Today, after a fun evening together with Kay and me, in a momentary wave of despair at his home, he took his life.

Kay and I often marveled at his courage to keep moving in spite of relentless pain. I'll never forget how, many years ago, after another approach had failed to give relief, Matthew said " Dad, I know I'm going to heaven. Why can't I just die and end this pain?" but he kept going for another decade.

Thank you for your love and prayers. We love you back.

Pastor Rick
The Warren family's recent struggles did not often receive extensive public comment from the couple. But in February 2011, Kay Warren spoke at the Winter Conference of a group of conservative Anglicans. David Virtue of VirtueOnline reported:
Speaking to some 1200 participants at the annual winter conference of the Anglican Mission in the Americas (AMiA) in Greensboro this week, Kay Warren told her own story of suffering.... "In the last two and a half years, our fourth grandchild nearly died at birth during an emergency C section. Seven weeks later, our daughter was diagnosed with a brain tumor and had to undergo 26 hours of brain surgery with a long recovery. Our daughter had severe auto immune disease, my mother slid mentally into dementia which made me the primary caretaker. On top of all this, our youngest child struggles with bipolar disease and has found it difficult to keep going. We have hung on by a thread of a finger nail," she told a stunned audience. Warren said there have been struggles in her marriage to Rick, and stress in her walk with God. Through it all she says her walk with God has become stronger, deeper, richer and more intimate. "I have great family and friends. I am embarrassed to be in need. There is no big girl pill nor can I simply chill out." She added, "When I realize because of God's extravagant lavish love for me, and that I am his beloved, I can survive the painful circumstances that come into our lives. "We need to tell people that they are the beloved of God. In doing so we remove the shame, it removes the guilt over sins I can't conquer. We are called to be messy with people and be with people in tremendous need. When you know you are His beloved and not God's bother you risk it all for Him. People may persecute you and hate you but you know also how much God loves you."
Also, in a 2012 interview with Her.meneutics, Kay Warren commented:
"In every moment of our lives, there is beauty, truth, honor, love. And at the same moment, there is an ache in our hearts for something else. People are dying. Relationships are ending." On the day of President Obama's inauguration, Warren was present as Rick gave the invocation: a real "high" for the Warrens. "But at the same time," Warren says, "a loved one was struggling with a mental illness. On the same day!"