For Giving Tuesday: Where Evangelicals Donate (And No Longer Donate) Their Dollars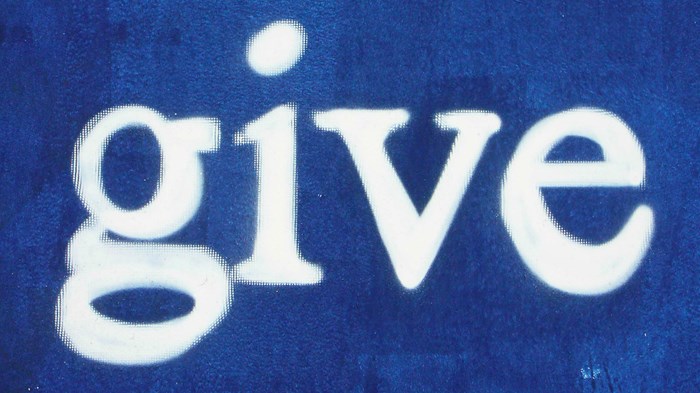 Image: Tim Green/Flickr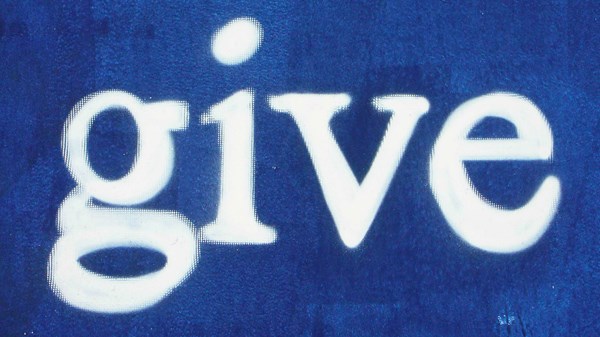 For Giving Tuesday: Where Evangelicals Donate (And No Longer ...
Giving Tuesday, with its record number of participating organizations this year, is extra frosting on the cake for charities, which saw more money from Americans in 2013 than before the 2007 recession.
But most of that growth is going to parachurch groups, not churches, according to the latest reports from the Evangelical Council for Financial Accountability (ECFA) and Giving USA.
In its 2014 State of Giving Report, ECFA reports that 2013 saw more giving to camps and conferences (up 18 percent), children's homes (up 13.9 percent), and student and youth ministries (up 12.3 percent), and less giving to education (down 7 percent for K–12 and 2.8 percent for higher education), denominations (down 1.5 percent), prison ministry (down 3.8 percent), and rehab programs (down 2.4 percent). (Here's how it compares to the trend since 2007.)
Overall, giving to ECFA's nearly 700 affiliated religious organizations saw its biggest increase in three years, growing 1.7 percent from 2010 to 2011, 6.4 percent from 2011 to 2012, and 6.9 percent from 2012 to 2013, with a total of $11.6 billion in cash donations in 2013.
The numbers look huge, but giving to evangelical organizations is just a fraction of the $355 billion that American individuals, corporations and foundations donated to charity in 2013, up 3 percent (in inflation-adjusted figures) since 2012 and 12.3 percent since the recession ended in 2009, according to Giving USA. And while giving to evangelical churches is up (and has seen steady growth between 5 and 6 percent for the past three years, according to ECFA), donations to all religious organizations—including various congregations, national denominations, missionary societies, and other worship organizations—declined 1.6 percent from 2012 to 2013 and dropped by 2.4 percent since 2009 for a total of $105.53 billion last year.
Despite the lack of growth, worship-related organizations continue to receive the largest chunk—31 percent of the total contributions—of American charity. The next highest areas were education, which received 16 percent of total donations, and human services, which received 12 percent of contributions, according to Giving USA.
Declining church attendance and membership likely contribute to the overall decline in worship-related giving, but there's an even bigger problem, Rick Dunham, president of fundraising consulting company Dunham + Company and Giving USA Foundation board member, told CT.
One part of it, he said, is that Christians aren't often given guidance on how to be charitable. A recent survey by the Evangelical Council for Financial Accountability (ECFA) found that more than two-thirds of surveyed religious leaders served congregations that did not have written statements on the Bible's teachings on generosity, and many said congregants' "inadequate understanding of biblical generosity" made for difficult fundraising.
This lack of teaching has consequences. Religious Americans love to give (people who attend worship services weekly give six times more than those who don't), and their generosity toward other charities may be what's diverting funds from churches, Dunham said.
"Evangelical Christians still miss the mark dramatically when it comes to giving," Dunham said. "There is a horrible lack of teaching when it comes to how Christians should give."
CT previously explored whether splitting your tithe between the church and other organizations is stealing from God and whether evangelicals are stingy.
CT also reported that pastoral knowledge of how much congregants donate contributes to a church's financially stability, but fewer than half of surveyed evangelical congregations collected such information. And while some preachers have increased their focus on the importance of giving since the recession began, half have not changed their giving emphasis.
However, all is not bleak: Young people (ages 25 and under) are giving the most to church and religious organizations, according to empty tomb's latest State of Church Giving report, which surveyed giving through 2011. Although this age group gives the smallest portion of income away, about 85 percent of it goes to religious causes, including churches, noted report co-author Sylvia Ronsvalle.
And charitable giving (along with multiple other factors) may be having some effect: Over the last 30 years, the percent of people living in extreme poverty has decreased by half or more, so that only around one-fifth of the world's population now lives in poverty, according to a joint study by the Barna Group and Compassion International (among others).
CT noted who won 2012's evangelical dollars, how evangelicals donate more than 'born again' Christians, tithing, and one denomination's secret to giving dramatically more than expected. CT also reported how giving to short-term missions increased 21 percent from 2010 to 2011, and how large churches spend and solicit money.
[Image courtesy of Tim Green - Flickr]

12/02/2014