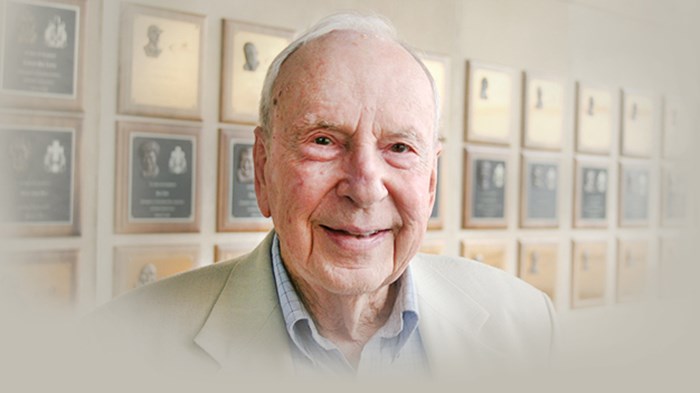 Image: FCA
Update: CT has posted a tribute on "the humble coach behind celebrity Christianity."
-----
Don McClanen, who founded the Fellowship of Christian Athletes (FCA) in 1954, has died at the age of 91.
"Don's unwavering commitment and vision truly enabled FCA to grow to where it is today, encouraging millions of coaches and athletes to lead lives that are dedicated to Christ," said Les Steckel, FCA president and CEO, in a statement. "Sixty-two years later, that vision is alive and well through FCA, influencing lives for Christ across the globe—an amazing legacy."
McClanen was born on February 3, 1925, in Trenton, New Jersey. He served in the Navy during World War II, then attended Oklahoma State University. After graduation, McClanen coached high school basketball before becoming the athletic director and men's basketball coach at Eastern Oklahoma University.
McClanen's dreams of using sports to influence young people began after a speaker ...
1