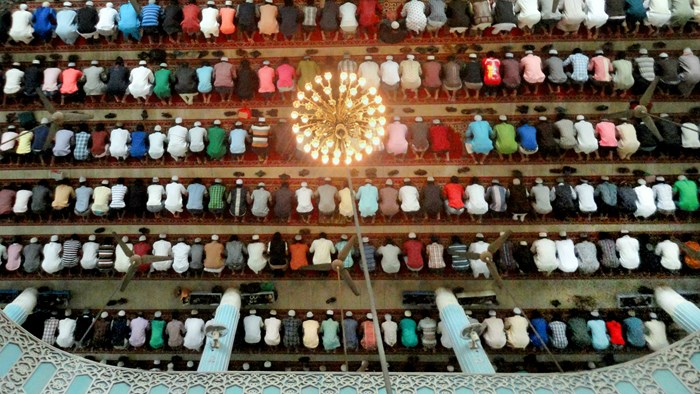 Image: Shaeekh Shuvro / Flickr
Update (Mar. 28): Bangladesh's highest court won't be resolving the current tension in the country's constitution that makes it both a secular state and an Islamic one.
In less than two minutes, judges dismissed a 28-year-old challenge to Islam's designation as the state religion. The original group of 15 petitioners, 10 of whom have since died, had no standing to raise the issue, justice Naima Haider ruled. The three-judge panel didn't allow any arguments or testimony.
"I'm very disappointed. This case was our baby," said Subrata Chowdhury, the attorney who filed the petition in 1988, according to The New York Times. "I've never seen anything like this. At least a proper hearing should have taken place. We had prepared so much."
About 7,000 Islamist activists took to the streets to protest the petition last week, and Bangladesh's largest Islamic party called for a nationwide strike to protest the petition, according ...
1