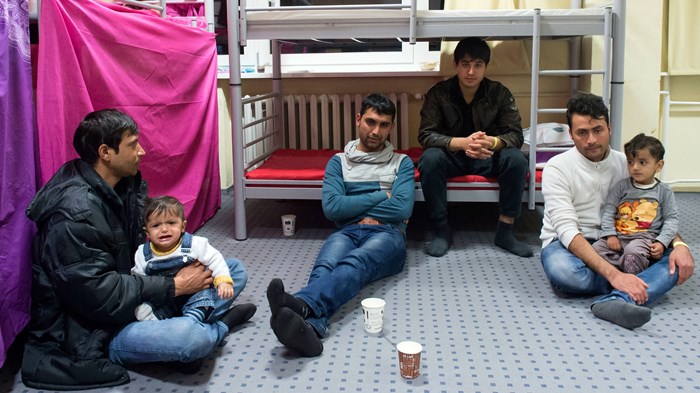 Image: Jens Meyer / AP
As the million-plus refugees who fled to Germany last year settle into packed group homes and culture-clashed neighborhoods, Christian migrants face ongoing harassment from the Muslims they live alongside.
Open Doors Germany reported Monday that three-quarters of resettled Christian refugees—as many as 40,000 people—had experienced repeated attacks due to their faith.
The ministry surveyed 230 refugees, most of them men in their 20s who converted to Christianity from Islam in their home countries.
Respondents told of insults, threats, violence, and sexual abuse; 86 said they had suffered bodily harm from fellow refugees and staff at the resettlement centers.
"These figures are just the tip of the iceberg," stated Open Doors, which conducted the survey with several partnering organizations in the country.
Germany's refugees bring their religious tensions with them. Christians make up a small percentage of asylum-seekers from countries like Syria, Iraq, and Afghanistan. ...
1