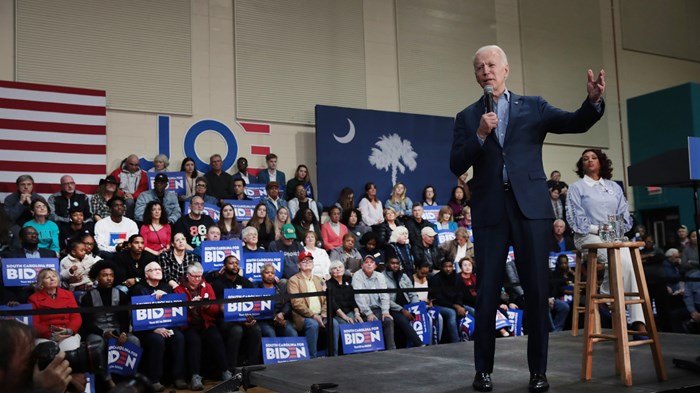 Image: Scott Olson / Getty Images
Though South Carolina's Democrats are more religious and more pro-life than voters in other early primary states, presidential candidates are sticking to the increasingly strident pro-choice positions held by their party.
Democrats for Life of America used the campaign push in the South as a chance to call on candidates to consider the place of pro-life voters in their coalition. The South Carolina Legislature has voted forward a "heartbeat bill," one of the most restrictive anti-abortion laws in the country, and its Republican Senator Lindsey Graham sponsored the 20-week abortion ban voted on in the US Senate this week.
Evangelical Protestants and black Protestants make up half the population in South Carolina (compared to 30 percent of the overall US population). As Democrats engage in unprecedented levels of outreach to religious voters, many candidates make their way through black churches in the Southern state as they rally support. Kristen Day, executive director ...
1