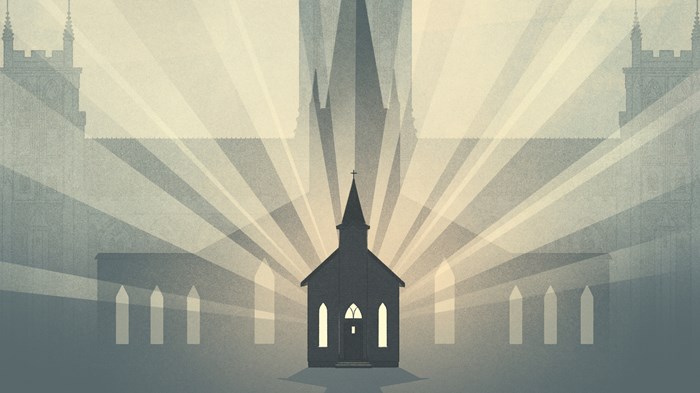 Image: Illustration by Michael Marsicano
Church can be so disappointing. We want it to be healthy and vibrant, growing and missional, faithful and generous, but we often see more problems than triumphs, more fear than courage, and more weakness than strength in our local congregations. We are not always an attractive lot.
When we look outside the walls of our church, we see so many needs in our communities and across the globe: We want to care for the poor, proclaim the gospel, fight injustice, support struggling families—the list is endless. Our imagination is excited by what the church could accomplish, but then we often feel let down at how meager our work actually is. Are we destined to be perpetually disappointed by our churches?
Every church has limitations and challenges: Physical location, finances, narrow networks, and history shape each and every church. The long COVID-19 pandemic has increased the difficulties for many congregations, resulting in less church involvement and more mental health challenges, less relational ...
1