Help Moms Embrace God's Mission
When is it the right time to ask moms to expand their sphere of ministry beyond their family into new areas of leadership?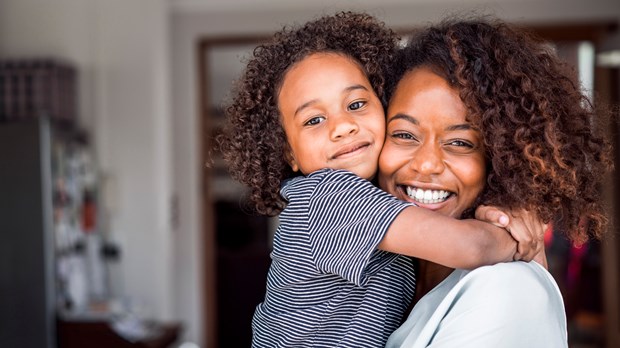 Kathy, a friend of mine who serves as an elder at her church, recently shared an issue with me that she and her fellow leaders constantly wrestle with. "We always need more volunteers in our church, but it's so hard to ask moms to get more involved in ministry," she said. "They are already so tired, so busy; I don't even want to ask them to do anything else. Maybe after their kids get older, we can get them involved again."
I wonder how often in our churches we assume that once a woman becomes a mother, she has to put her potential contributions in the church on hold for an indefinite period (with the exception of serving in the church nursery or Sunday school program).
If a mother has multiple children, does she have to wait until her youngest is in school before she can start thinking about getting involved in ministry in some way? For a woman who has three kids, three years apart, that would mean a 14-year hiatus! And life certainly gets only more complicated once children are older and involved in all of their activities, requiring even more of a mom's time to oversee and chauffeur. When is it the right time to ask moms to expand their sphere of ministry beyond their family into new areas of leadership?
This past year I have spoken with numerous mothers who are engaged in a mission to which they feel called and deeply passionate. I've come to a realization: Church leaders would do mothers a favor by encouraging them to stay involved in the church's ministry or in whatever spheres of influence and callings God has given them, especially after they have kids.
In fact, doing so could actually be the most helpful and life-giving opportunity for many women, especially those who struggle with questions of identity and purpose when they become moms, and yet feel guilty if they have dreams and desires outside of motherhood like I did.
Instead of accepting the idea that women should pull back and retreat from service once they become moms, church leaders who can help mothers re-engage with their pre-mom interests and God-given gifts may lead them to a much greater fulfillment and joy in their lives. As women begin to understand how motherhood fits into the larger calling and purpose that God has for them, they realize an important truth: motherhood is critically important, but even the role of being a mother cannot come before our commitment to God and the particular mission he has designed for each and every one of us. And more often than not, that mission includes–but also goes beyond–the walls of our homes to the greater world around us, echoing the mission that Jesus imprinted on his followers thousands of years ago: "Be my witnesses...to the ends of the earth." (Acts 1:8).
How about you? Are you following God's calling and mission for your life? What are the ways you can help mothers in your congregation better understand and embrace their gifts and callings? How does your church help moms grasp what their God-given missions are?

Helen Lee is a Christian author and editor who writes about parenting, missional living, culture, and the intersection of faith and ethnicity.