Mentoring as Discipleship
Through intentional relationships, everyone learns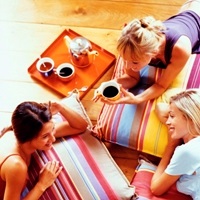 After more than 10 years of teaching the Bible, 14 years of discipling and mentoring women, and launching two women's mentoring ministries, I realized two things are needed for ministry: a clear focus and training. Our women's mentoring ministry provides a focus and intentionally unlike any other church ministry I have witnessed. Throughout a 10-month mentoring season, our groups meet once a month for a period of three hours at each gathering. This gives the women opportune times to complete their required reading, memorize Scripture verses, journal, intercede for their sisters in Christ, and most important, spend quality time with the Lord in personal reflection concerning what it is he is teaching them throughout the month.
I have to be honest with you, not everyone takes advantage of this time. We still have some women who wait until the last minute and cram their "homework" in at the final hour before their group meeting times. Those women have not getting the most out of the experience. On the other hand, there are other women who are doing the hard work, meeting with group members and/or mentors outside of their monthly mentoring gathering, and those women are experiencing life-change. The leaders receive regular testimonies from them, and my ministry partner and I hear feedback from these ladies as well as their parents, friends, and spouses about the amazing work God is doing in their hearts.
We have developed a progressive framework to focus on three key areas: Know and Love God, Know Who You are in Christ Jesus, and Love Our Neighbors. The biblical foundation for this framework is found in the greatest commandments presented by Jesus (Matthew 22:37), the Titus 2 Scripture, and the great commission of Jesus presented in Matthew 28:19-20a. To accompany the mentoring framework, we select book resources to guide personal reflection and group discussions. The resources are quite challenging.
Prior to starting the ministry, several people cautioned, "Women will not be able to handle the material. Don't do anything too difficult; start out with something 'light.' Don't overwhelm women with reading because we are all so very busy already." In today's American culture, women are bombarded with a wealth of information. Likewise, in the Christian context, women are exposed to many "light" resources which cater to our emotions and at best encourage women to apply quick fixes, temporary solutions, and bandages to areas where heart surgery is needed. As a leader, I believe a step in the right direction is encouraging women to change their priorities. This Christian journey is not all about how you or I feel. Once we make God the Father our priority and acknowledge who we are in Christ Jesus, only then can we approach life in a God-honoring way. By and large, this is not the message marketed to women. So we want to challenge them (many who have been in the church all of their lives) to get off milk material and transition to "meat"¬—a sustaining and spiritually nourishing reading diet.