August 2012
Knowing and accepting yourself helps you be fully present without pretense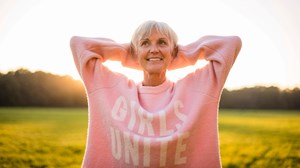 Some of my earliest memories find me sitting barefoot and cross-legged under a large tree in our neighbor's backyard. My girlfriends and I were making purses out of large leaves, weaving the stiff stems through the fleshy edges. I enjoyed nature and creating beauty with my hands. I was a tenderhearted, very compliant, artistic little girl, who loved beauty from an early ...
continue reading
---
I struggled to sows seeds of grace in my own neighborhood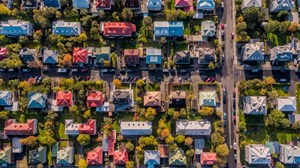 "I can handle a lot of people, but I can't handle Evangelicals." Mary grimaced as I stood next to her at our block's progressive dinner. The party made me nervous. We had just moved to the neighborhood three weeks ago. I had this slight sweating problem, and I couldn't find anything nice to wear in the packed boxes piled in the basement.
"Christian ...
continue reading
---
Is your influence inviting?
Standing in my friend's kitchen while she was making oatmeal, I was immediately transported back to my grandmother's home, where every morning of my summer visits, she would make the best oatmeal on the planet. Loading it with real cream and brown sugar, she would place the bowl in front of me, making me feel special and loved. Now, once again, I was feeling that same sense ...
continue reading
---
Avoid these sure-thing saboteurs
You've worked hard to prepare for your first small group: the invitations have been sent, the curriculum selected, the brownies baked. Everything you need for an amazing small-group experience! Except…it's not that easy. It takes much more than good marketing to make a small group actually thrive. And if you aren't careful, you can kill yours in three easy steps:
Step #1: Misread ...
continue reading
---
Lessons learned from the first year of a women's mentoring ministry
Our leadership team has learned a few lessons after one year of prayer, preparation, and leadership training; a successful launch of a women's mentoring ministry at our church; and one year of mentoring through small groups. I'd like to share these lessons with you:
1. Trust God. Establishing and sustaining any ministry is a consistent exercise in faith and reliability on the ...
continue reading
---
Are you leading from a healthy place? Find out now!
Guiding others has the potential to be one of the most exhilarating experiences in life. But too frequently, the joy found in leading others becomes suffocated underneath the pile of daily demands and due dates. The pressures leaders experience today often leave them feeling drained and devitalized. Some lead from a position of physical exhaustion. Others serve while emotionally ...
continue reading
---
Through intentional relationships, everyone learns
After more than 10 years of teaching the Bible, 14 years of discipling and mentoring women, and launching two women's mentoring ministries, I realized two things are needed for ministry: a clear focus and training. Our women's mentoring ministry provides a focus and intentionally unlike any other church ministry I have witnessed. Throughout a 10-month mentoring season, our ...
continue reading
---
Moving on from ministry
When my daughter was 9, she and I were working on her homework together. She had to write a sentence using the word exhausted. She came up with this: "When my mom comes home from work, she is exhausted." Seriously. Ouch. Now, I worked out of the home two only days a week—so twice a week, apparently, I walked in complaining of a headache and my level of tiredness. That concerned ...
continue reading
---
Creating safe places for learning in community, through diversity, and across generations
In the weekly reFill column of FullFill Magazine, Anita Lustrea (Moody's Midday Connection broadcast host and author of What Women Tell Me) wrote about women's need for community. In an online survey of over 2,300 women, relationships were among the top three recurring macro-themes. In her article, Anita shared the fears associated with cultivating relationships, the health ...
continue reading
---
An Interview with Executive Pastor Karen Miller
You and your husband work at the same church. How do your roles relate?
I'm called Executive Pastor, and my husband, Kevin, is called Associate Rector. But basically, he serves in another executive pastoral role. It's been a year and a half since he came on staff full time. He has taken over a lot of the financial area, adult formation, and some preaching. My area is the staff, ...
continue reading