What Intimate Cohabitation Means for Ministry
Should unmarried couples who live together serve in the church?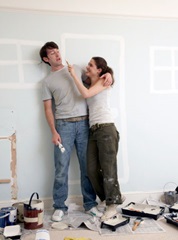 According to the National Survey of Family Growth, a government-funded study of more than 20,000 individuals from 2006-2010, the last few decades have seen a dramatic rise in cohabitation, or living with a member of the opposite sex in an intimate relationship outside marriage. Given this trend, the church must consider not only how it stands on the moral issue, but to what degree, if at all, cohabiting couples should participate and serve within the body of Christ.
What the Bible Says about Intimate Cohabitation
While Scripture is not explicit regarding the issue of cohabitation, it does have much to say in respect to sexual immorality, which includes sex outside marriage. First Thessalonians 4:3-8 says that abstaining from sexual immorality is correlated with sanctification and is a part of God's will for believers. A continual lack of control of one's fleshly desires is characteristic of someone who does not know God.
Ephesians 5:1-14 clearly contrasts someone who is living in habitual sin, which includes sexual immorality, with someone who strives to be an imitator of God. Paul states that sexual immorality, along with other impurities, is not to be mentioned, much less practiced, among members of the church because such actions are not fitting for those who claim Christ as Lord (Ephesians 5:3). There is a distinction between those who claim Christ as Lord and those who live with Christ as Lord of their lives. Paul exhorts the Ephesians to take no part with those who live in a state of rebellion against God. Their deeds are unfruitful and unpleasing to the Lord (Ephesians 5:11). Rather, believers are to strive toward learning what is pleasing to God and expose that which is contrary to the life Christ desires us to live (Ephesians 5:10-11).
Thou Shall Not Judge?
Many outside the church see the body of Christ as hypocritical and judgmental. They feel that the church has no right to judge their actions. Even members within the church declare that it is not the place of humans to judge others' transgressions. However, there is a responsibility within the church to hold those who profess Christ accountable. In 1 Corinthians 5:12-13, Paul makes it clear that a role of the church is to keep itself pure by removing evil from among members. This "judgment" refers only to those who are considered to be within the church and is based on biblical mandates rather than personal opinion. In 5:12, Paul asked the rhetorical question "Are you not to judge those inside?" using a Greek word that implies a positive answer, which in this case would mean yes, the church should judge within itself. Therefore, in present application, this verse refers only to professing believers within the church.
Paul states that it is not the church's place to judge the outside world, or unbelievers. The reason for the church's role in accountability is because the church is the bride of Christ and as such, she is meant to be holy and set apart. However, there is a difference between being judgmental and pursuing church discipline.
So How Should the Church Respond to Intimate Cohabitation?
It is the church's responsibility to maintain a biblical standard among its members and leaders. It is also the church's responsibility to display the love of Christ to everyone without exception. Therefore, the church needs carefully considered guidelines to address this issue.
1. Build the relationship. The best case study we find in the Bible, related to confronting cohabitation, is in John 4. This is Jesus' encounter with a Samaritan woman. The traditional interpretation of this passage sees this woman as living in shame. One reason for this view is that she went to the well at the hottest time of the day, when no other woman would be there. At that time, she met Jesus.
Jesus began to build a relationship with a simple request: a drink of water. He began a discussion with her even though it was unacceptable for a Jewish Rabbi to speak to a Samaritan woman during this the time period. Yet Jesus used prudence to call out the woman's sinfulness. He first dialogued with her about other issues, spiritual and social, before he asked the question which led to her confrontation.
2. Confront the sinfulness. Jesus confronted the woman by asking her to call her husband. She answered him by stating that she had no husband. Jesus responded to the woman by bringing light to the truth of the situation. When she told Jesus that she did not have a husband, he then corrected the situation, quoting her own words back to her, yet changing the emphasis. I fact, the word order in John 4:17 is key to understanding the situation. Jesus' response to the woman essentially said, "Correctly you have said, 'a husband I don't have.' "In essence, in the original language, Jesus was saying, "Lady, you've got somebody at home, but he's not your husband!" Jesus stated that the man she currently had" was not her husband. This vocabulary is indicative of intimacy and is the same Greek word that is used of her previous relationships with her husbands in verse 17.
At that moment, she realized that Jesus was more than merely a human, and she responded with brokenness (John 4:1-19 ). Jesus first built his relationship and his trust with the Samaritan woman. He then confronted her with her sinfulness. Ephesians 5:11 states that believers should take no part in the unfruitful works of darkness, but rather, they should expose them. However, confrontation without relationship or background can often be unfruitful and counterproductive for the sake of God's kingdom.
3. Extend grace. After the Samaritan woman acknowledged her sin, Jesus did not shame her, but rather revealed himself to be the Messiah and offered the gift of salvation. The result was that she became a key witness for Jesus in Samaria.
The takeaway for Christian leaders today is to understand that while properly exposing sin is important to preserve the integrity of the body of Christ, we must not forget that we are ambassadors of grace. Often, the church is good at one or two out of the three steps. They are good at confronting sinfulness and forget to build the relationship and extend grace. Or they build the relationship and extend grace without confronting the sinfulness of the individual. However, Jesus did all three of these steps. In John 13:34-35, Jesus gave the disciples the new command to love one another. It is by the love of the saints for one another that the world will see the difference Christ has made. Therefore, cohabiting people will see that we are followers of Jesus by how we relate, confront, and administer grace with love.
Modern-Day Application
In light of the rising trend of cohabitation, it's helpful to look at a few examples to consider how church leaders could respond using the previously discussed principles of relationship, confrontation, and grace.
1. If a couple attending the church is currently cohabiting, steps should be taken to lovingly disciple the couple and help them discern whether God intends for them to marry or discontinue intimacy and potentially separate. This should be the priority of ministry to the couple before they are considered for membership, leadership, or service.
2. If a couple is currently cohabiting and desires to serve within the church or be considered for membership, yet they are unrepentant about their circumstances, they should be counseled and discipled, but should not be considered for membership or service.
3. If a member of the church begins to cohabitate with someone, he or she should be confronted and counseled on the matter. If the member is serving within the church, he or she should step down while in that living situation.
4. If a couple is currently living together and requests to be married within the church, they should be counseled to abstain from intercourse and live separately until the wedding.
These are not easy principles to address in ministry, especially when it's easy to place a cohabiting couple in a non-leadership role or non-teaching role in order to help get them involved in the church. However, God has a standard according to which he calls his church to live. If we want the world to see the church as the "called-out body of believers" that we are supposed to be, we cannot afford to compromise our standards of membership, leadership, or service.
Cortney Whiting is a wife and a mother of two children. She graduated from Dallas Theological Seminary with a masters in Theology and serves as the children's minister at One Heart Church in Norcross, GA.