What Intimate Cohabitation Means for Ministry
Should unmarried couples who live together serve in the church?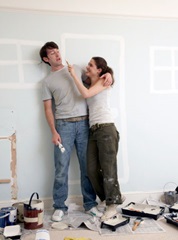 According to the National Survey of Family Growth, a government-funded study of more than 20,000 individuals from 2006-2010, the last few decades have seen a dramatic rise in cohabitation, or living with a member of the opposite sex in an intimate relationship outside marriage. Given this trend, the church must consider not only how it stands on the moral issue, but to what degree, if at all, cohabiting couples should participate and serve within the body of Christ.
What the Bible Says about Intimate Cohabitation
While Scripture is not explicit regarding the issue of cohabitation, it does have much to say in respect to sexual immorality, which includes sex outside marriage. First Thessalonians 4:3-8 says that abstaining from sexual immorality is correlated with sanctification and is a part of God's will for believers. A continual lack of control of one's fleshly desires is characteristic of someone who does not know God.
Ephesians 5:1-14 clearly contrasts someone who is living in habitual sin, which includes sexual immorality, with someone who strives to be an imitator of God. Paul states that sexual immorality, along with other impurities, is not to be mentioned, much less practiced, among members of the church because such actions are not fitting for those who claim Christ as Lord (Ephesians 5:3). There is a distinction between those who claim Christ as Lord and those who live with Christ as Lord of their lives. Paul exhorts the Ephesians to take no part with those who live in a state of rebellion against God. Their deeds are unfruitful and unpleasing to the Lord (Ephesians 5:11). Rather, believers are to strive toward learning what is pleasing to God and expose that which is contrary to the life Christ desires us to live (Ephesians 5:10-11).
Thou Shall Not Judge?
Many outside the church see the body of Christ as hypocritical and judgmental. They feel that the church has no right to judge their actions. Even members within the church declare that it is not the place of humans to judge others' transgressions. However, there is a responsibility within the church to hold those who profess Christ accountable. In 1 Corinthians 5:12-13, Paul makes it clear that a role of the church is to keep itself pure by removing evil from among members. This "judgment" refers only to those who are considered to be within the church and is based on biblical mandates rather than personal opinion. In 5:12, Paul asked the rhetorical question "Are you not to judge those inside?" using a Greek word that implies a positive answer, which in this case would mean yes, the church should judge within itself. Therefore, in present application, this verse refers only to professing believers within the church.