October 2013
How to minister to people caught in fornication
If fornication is sin, why do Christians engage in it? Why is sexually immorality prevalent among the Body of Christ? And what's the appropriate response?
Understanding the Culture
Everywhere we look we see the word SEX. Sexual immorality is not only blatant; it is subtle too. Magazine articles, books, movies, and videogames are enticing us. Even provocative dressing in church ...
continue reading
---
Should unmarried couples who live together serve in the church?
According to the National Survey of Family Growth, a government-funded study of more than 20,000 individuals from 2006-2010, the last few decades have seen a dramatic rise in cohabitation, or living with a member of the opposite sex in an intimate relationship outside marriage. Given this trend, the church must consider not only how it stands on the moral issue, but to what ...
continue reading
---
So you're an unlikely vessel for God's work. So was Rahab.
Ever sit in solitude with hopes of drumming up a sound mind—only to be interrupted by inner-voice chatter? As in, "Get up. Go. Do. Come on already."
When did the "still small voice" start sounding so grouchy?
It seems that even beautiful and spiritual disciplines like solitude, silence, and meditation can have a discerning counterpoint that sounds something like "Dude. Get a ...
continue reading
---
Four recent events that matter to your ministry
Consider these recent events and how they might affect your ministry.
Miley in the News
It's been a few weeks since Miley Cyrus twerked her way into the news with a controversial performance at the MTV Video Music Awards, but the reactions from fans, concerned citizens, and fellow musicians just, well, can't seem to stop.
If you have somehow missed the flurry of open letters ...
continue reading
---
An interview with Princeton Seminary Professor Kenda Creasy Dean
Today we're chatting with Kenda Creasy Dean, Princeton Theological Seminary's Professor of Youth, Church, and Culture. Here this wise guide reveals who lasts in youth ministry, why a youth group might not be necessary, and the particular challenges women face in youth ministry. (If you want more, you can find the full interview here.)
Kenda, we'd love to hear about your calling ...
continue reading
---
Setting limits is part of caring for yourself and others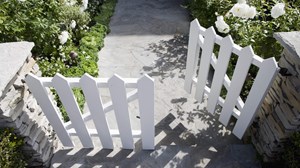 One of the oft-overlooked components of successful leadership is the thoughtful establishment of clear expectations and boundaries regarding our availability to those we lead. After 20 years, I have come to understand that the more intentionality we bring to this, the better off we—and our volunteers—will be.
Why We Need Boundaries
Successful leaders routinely rise ...
continue reading
---
An interview with Rev. Alexia Salvatierra, Director of Justice Ministries for the Evangelical Lutheran Church in America
I am excited about the work of the Holy Spirit, raising up a generation of believers who are discontent with The Hole in our Gospel and are seeking to fill the hole in tangible ways within their homes, churches, and local communities, and throughout the world. Having a conviction and passion, however, is only the beginning of pursing justice God's way. We must remain faithful ...
continue reading
---
A former faithful Mormon and BYU professor encourages outreach
After 30 years in the Mormon Church, I left my job, my home, my community, and my church—all because of an amazing encounter with the Jesus of the Bible. Coming to know the biblical Jesus changed my life in profound ways I feel inadequate to articulate. Going from a gospel of works in Mormonism to resting in the Jesus who did it all on the cross for me—a free gift available ...
continue reading