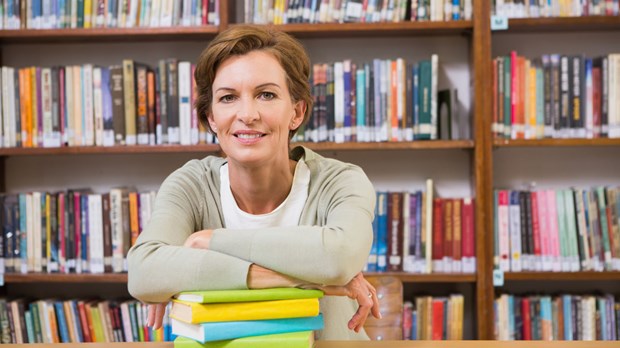 I love the Bible. I find it instructive and authoritative for my life. I find comfort and correction and challenge in the pages of God's Word. I have a Bible on my phone, on my desk, and on my bedside table, and you probably do too. Years of seminary and ministry have taught me that I cannot lead or love very well without spending time with God through his Word.
I try to always teach the Bible with the passion I feel for it, and I remember once finishing up a teaching and having a woman approach me. I had talked about reading a bit of the Bible before bed every night, and she said to me sheepishly, "I have a Bible by my bed…but I wish I had you on my bedside table too." What this woman was experiencing was a gap between how she felt I was experiencing the Bible and the reality of what reading the Bible felt like to her.
It's always tempting to want to be an expert—to be seen as knowledgeable and special because of your gifting and experience. But since that conversation, I've found myself eager to impart not just truth from God's Word but also basic tools for reading the Bible. One of the problems we encounter as leaders is forgetting what it was like to be new—but even more than that, one of the main problems I've faced is realizing that many believers have never learned the basics of Bible reading and are too embarrassed to ask for help! So here are two ways I approach the Bible when I teach, bringing passion to the very basic tools of understanding the Bible.
Using Your Head
Whenever possible, I work into my teaching some comments about using a study Bible. I mention the benefit of scanning introductions to each book of the Bible as well as reading introductions to chapters. I taught from Psalm 119 recently, starting with this verse: "Your word is a lamp to guide my feet and a light for my path" (Psalm 119:105). I instructed the group to skim the intro to the chapter in their study Bibles, where they discovered this gem: "The author had a theme that filled his soul, a theme as big as life…" (Barker, K. (Ed), NIV Study Bible (2008), Grand Rapids: Zondervan). What a beautiful expression hidden deep in study Bible notes! Here are a few basics that I've found many people have never been taught:
• Skimming the introduction to a book of the Bible can tell you who wrote it, who they wrote it to, and the main themes of the book. This will help you immensely when you read a chapter or a set of verses.