Malestrom: Manhood Swept into the Currents of a Changing World
A Book Review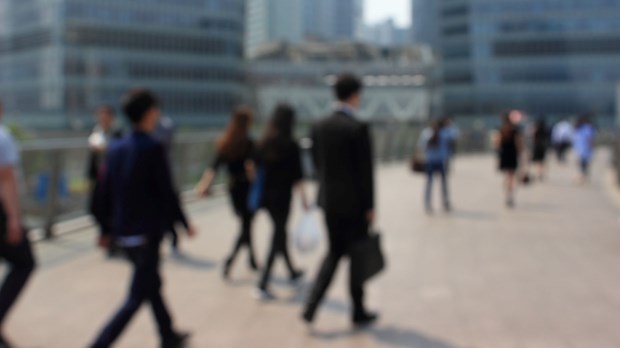 The book:
Malestrom: Manhood Swept into the Currents of a Changing World
By Carolyn Custis James
Published by Zondervan
Why I Picked Up This Book:
I attended the Missio Alliance National Conference, where men and women gathered to consider what it means to be #TrulyHuman. Author Carolyn Custis James introduced the book to that audience and shared her continued hope and vision for men and women living as a blessed alliance of image bearers in the kingdom of God.
Who Should Read Malestrom:
Carolyn typically writes for a female audience, yet this book in particular is an important consideration for men and specifically for male leaders in the church.
What's In Store for You:
When addressing the dangers of patriarchy and the issues of violence in the world, Carolyn does a cultural and social analysis. From the start, it is helpful for the reader to have a clear definition regarding maelstrom: "The malestrom is the particular ways in which the fall impacts the male of the human species—causing a man to lose himself, his identity and purpose as a man, and above all to lose sight of God's original vision for his sons."
In the forward, Dr. Frank James wrote, "The maelstrom produces schizophrenic males." The author continues, "The malestrom is one of the Enemy's single most ingenious and successful strategies."
Perhaps the primary deception of the human race since the fall is the belief that any one "type" of human being has dominion or power "over" another human being. This incorrect narrative has played itself out in various forms of sin throughout history, including genocide, gender-based violence, slavery, human trafficking, sexual and other forms of abuse. The author challenges the reader to consider that although a society and culture of patriarchy is the backdrop in which God has chosen to present his drama of scripture, patriarchy is not God's plan for his human creation. God's plan is presented in Genesis 1, where it is clear that both men and women are created in the image or likeness of God, with the authority to cultivate or cause all things on earth to grow and flourish. In this work and for this purpose, God designed Adam and Eve to labor together.
The malestrom is the result of the fall of humanity, presented in Genesis 3, and grows from a system of patriarchy that is not only unhealthy for women, but also produces an unhealthy and combative relationship between most men. When people consider the challenges associated with the malestrom, some may be led to ask, "What is the alternative to the varying forms of manhood we see on display today?"
Carolyn asks us to consider the missing chapter between Genesis 2 and Genesis 3 in the Bible. What was it like for Adam and Eve to live and cultivate together prior to the original sin?
An equally important question of consideration is: How does God use and shape men who have hearts devoted to him in the midst of our fallenness? Instead of bashing men, Carolyn takes time to elevate the stories of six men whose hearts God transformed through the Bible's history, and highlights their faithfulness to respond in obedience in a manner that did not make sense in their culture. The featured men of the book are Abraham, Judah, Barak, Boaz, Matthew, Joseph, and Jesus.
The patriarch Abraham made a counter-cultural move against patriarchy to leave his family and land and go to the land God showed him. Abraham obeyed this calling.
Although Joseph was prominently featured as the favorite son, in his shadow Judah underwent drastic transformation and was delivered from the father wound of not being the favorite son. He called Tamar righteous and offered his life in exchange for his brother.
Barak was the mighty warrior who wanted to know without a shadow of doubt that God was with him in battle. For this reason, he asked the prophetess Deborah to accompany him.
Boaz stepped up and assumed the role of kinsman-redeemer, which not only removed the risk of insecurity and danger for the widows Ruth and Naomi. His actions also redeemed the lineage of Elimelech, Naomi's husband, and were taken at great personal risk to his own estate and finances.
As a tax collector hated by society, Matthew wrote as an outcast. In spite of his former occupation, he wrote to a Jewish audience about the transformation and miracle of hope that is found in Jesus. The hope of the gospel is that Jesus has come for everybody, including sinners like tax collectors.
From the beginning of his introduction in the New Testament, Joseph was presented as an honorable man. Once he became aware of Mary's pregnancy, he decided to quietly divorce her instead of calling for public persecution and shame, maybe even death. Once the angel spoke to him about the child that was to come, Joseph threw himself wholeheartedly into Mary's call to mother the Savior of the world. He then humbly took on the role as earthly father to the divine King.
The single and childless Jesus is our mirror image of manhood. He is the alternative to the malestrom. In his book The Good and Beautiful Life, author James Bryan Smith wrote, "Those who enter the kingdom of God comprised an exclusive club: they were Jewish, male, religiously upright, healthy, and wealthy. Jesus' ministry ran counter to this narrative." This narrative is patriarchy, and it is the cultural backdrop in which the biblical story is told. King Jesus has overcome this broken system. Yes, he was Jewish. Yes, he was male. Yes, he was the firstborn who made himself last by coming to earth as Emmanuel—God dwelling among his own people. This man lashed out against the self-righteous religious leaders who were complicit with the political and other oppressive structures of his day. He did not come as an authoritative, powerful king, and that's exactly how Herod missed him!
He humbled himself and entered as a baby. He grew. He hurt and suffered. He submitted to the will of his father and learned obedience. He prayed. He taught people—women and men—how to follow in his way. He considered the needs of others above his own needs, so he cried teardrops like blood. He drank the cup of fear, bitterness, separation, and the disappointment of his friends. He gave up his life and died.
He did this to recover our broken relationship with God. He did this to recover and redefine what manhood and womanhood mean in the kingdom of God. We are the sheep of his pasture. We are new creations in Christ Jesus. He has liberated us from the curse, which produces the currents of the malestrom and patriarchy.
My Personal Takeaways?
Through reading this book, I was convinced that God does not call Christians to a "kinder or gentler" form of patriarchy, if there is such a thing. God calls Christians to model the life of Jesus and uproot or overturn everything in the earth that has been negatively impacted by original sin. This certainly includes the broken relationships among human beings and the broken relationship between men and women.
This book also reminded me of the importance of reading and rereading the Bible to study and show myself as an approved worker who is not ashamed. Good hermeneutics, evaluating not only what the biblical text says but also how we interpret that text, is paramount. Oftentimes we read into the text our own cultural biases and social understanding of what has been passed down to us in our families, churches, and communities without considering how that understanding or interpretation may have been wrong. Those conclusions have drastic implications for how we value and interact with others, especially when we take our conversations globally to consider the negative impact our theology about leadership and male headship has on women and vulnerable children.
Twitter-worthy:
"In God's world, the true flourishing of one [gender] depends on and promotes the full flourishing of the other." @carolynezer
The question is not whether the Bible contains patriarchy, but does the Bible affirm & require patriarchy 4 followers of Jesus. @carolynezer
"The call of the Creator has priority over the cultural standards of the day." @carolynezer
"Illusions of superiority & inferiority have no place in the kingdom of God." @carolynezer
Next Up on This Topic:
Making Room for Leadership: Power, Space and Influence by Dr. MaryKate Morse
What conclusions have you drawn from society or culture about male leadership? How do they impact your thoughts about leadership among women?
Natasha Sistrunk Robinson is a writer, inspirational speaker, leadership and mentoring trainer, and human trafficking advocate. She received her M.A. in Christian Leadership from Gordon-Conwell Theological Seminary (Charlotte) in May 2014, with concentrations in prayer and fasting, racial reconciliation, and biblical justice. Natasha has over fifteen years of experience leading and mentoring in personal, professional, and church settings. Connect with Natasha through her official website, blog, Facebook, or Twitter.