Missio Alliance Gathering 2015: Highlights and Reflections
A conference review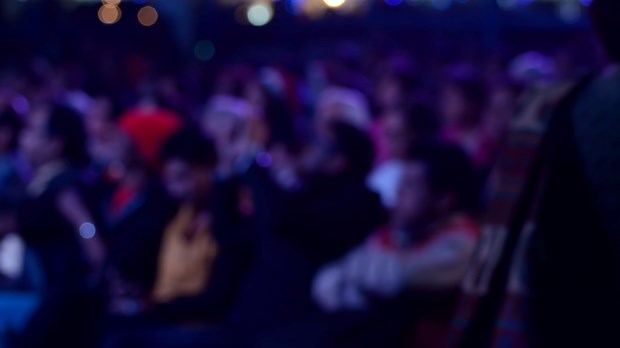 This month, the Missio Alliance hosted its second national conference at the historic Alfred Street Baptist Church in Alexandria, VA. With the theme Being Truly Human: Re-imaging the Resurrectional Life, approximately 600 Christian leaders, pastors, advocates, scholars, and theologians gathered to contemplate the importance of living the resurrection in our daily lives as citizens in the kingdom of God.
The following are a few reflections on my experience:
Worth the Price of Admission
· Platform: This conference was intentionally diverse—including gender, race and ethnicity, and generational representation—in its conference platform
· Engagement: The conference offered several models of presentation and engagement. Experts presented during plenary sessions, while committing to more personal interaction and conversations during the forums and workshops. Several sub-gatherings were also offered for those interested in particular focus areas.
· Missio Alliance has taken the Synergy Women's Network under its umbrella and has embraced the "blessed alliance" message from the prophetic voice of author and theologian Carolyn Custis James. This was the first national conference since the partnership, and I am looking forward to moving ahead with those committed to the idea of men and women working together to advance the kingdom of God.
Fun Factor
· Perfect location and logistics! The historic downtown Alexandria, Virginia, area is simply beautiful at springtime, and the Maryland seafood cannot be beat! Shopping and eating with conference attendees was within walking distance for those who arrived early or didn't mind staying up late. The conference registration and lodging rates were quite reasonable.
· Reconnecting with other women leaders and celebrating the pre-release of Carolyn Custis James' new book, Malestrom: Manhood Swept into the Currents of a Changing World (available June 2). On two occasions, men and women gathered for breakfast to discuss the blessed alliance of women and men serving God together, and to contemplate the best way to equip women in missional leadership.
· Worshipping with gospel choirs of Alfred Street Baptist Church. Everyone in the sanctuary was on their feet!
What Challenged Me
· Listening well: I was a featured speaker for two forums: "Grappling with Race & Reconciliation as Resurrected Sons & Daughters" and "Discipleship as Transformation: Living & Working as People of the Resurrection," in addition to the "Women, Religion, Violence, and Power" workshop with Dr. Brenda Salter McNeil and the "Vocation" workshop with Dr. Deborah Lloyd. When preparing to engage people in intimate sessions, it is important that I prayerfully prepare content and also be open to the presence of the Holy Spirit in the conversation. Listening or paying attention to the body language, responses, and questions of the audience—especially when addressing controversial topics—makes me a better leader and servant of God's mission.
· Leading as a citizen of God's kingdom, instead of an alliance to the empire: This was the radical challenge under the theme "Reclaiming the Resurrection" as presented by Brian Zahnd. Tracing the story of Genesis, Pastor Zahnd reminded conference attendees that Easter—that is, the resurrection of Christ—cannot support human empire, because empire was meant only for Christ. The tower of Babel, where people aimed to reach up to God, was in direct contrast with the incarnate God who humbly came down to us so we can be more like him. Human empires want to maintain security and status quo. At the tomb of Jesus, where the stone was rolled away by the King of Kings, those who stood guard as representatives of the human empire appeared as dead men, but Jesus is alive! The resurrection reversed the order of the curse and changed everything about how Christians lead and where we place our allegiances.
· Leaders work for justice: In the "Reimagining the Resurrectional Life: Stories & Perspectives for Ministry & Mission" forum, Lisa Sharon Harper reminded attendees that the work of justice is the declaration of the character of God in the public sphere. Being truly human means that we are all created in the image of God to exercise dominion, and when we limit that opportunity for others, we are in fact diminishing the rule of the image of God on earth. Christians are called to courageous leadership and to seek justice.
· Do your research: Missio Alliance has a strong commitment to being faithful, biblical, and evangelical. When contemplating the challenges facing the church and the world, Missio is committed to asking the right questions and being part of the solution to the challenges of our day. Specifically concerning the issue of engaging and equipping women for leadership, Missio commissioned Dr. Halee Gray Scott to get a lay of the land concerning the challenges, issues, and possible need for the development of Christian women who lead. Dr. Scott reported that leadership development of Millennial women is of particular concern. There is a need for healthy places and opportunities for education and leadership training for women. Missio Alliance will now explore possible leadership opportunities and training for five targeted groups: Millennial women, women preachers, women interested in missions, female thought leaders, and women in key areas of influence.
What I've Added to My "to Read" Bookshelf because of Missio Alliance
· Malestrom: Manhood Swept into the Currents of a Changing World by Carolyn Custis James
· Making Room for Leadership: Power, Space, and Influence by MaryKate Morse
· Discovering your Leadership Style: The Power of Chemistry, Strategy and Spirituality by David T. Olson
· Strengthening the Soul of Your Leadership by Ruth Haley Barton
Tweetables
"Shame is a cause and effect of sin." Jim Baucom #TrulyHuman @missioalliance
Mission is all about the Holy Spirit, the leading of God, and our receptivity to that. Mia Chang #TrulyHuman @missioalliance
"The courageous achieve a reality that others are too afraid or don't think it possible to make happen" @RevDocBrenda #TrulyHuman
"The blessed alliance: men & women need each other in every endeavor." @carolynezer @missioalliance #TrulyHuman
Jesus was willing to disappoint everyone except his Father. That's resurrected leadership. ~ @jr_briggs @missioalliance #TrulyHuman
Natasha Sistrunk Robinson is a writer, inspirational speaker, leadership and mentoring trainer, and human trafficking advocate. She received her M.A. in Christian Leadership from Gordon-Conwell Theological Seminary (Charlotte) in May 2014, with concentrations in prayer and fasting, racial reconciliation, and biblical justice. Natasha has over fifteen years of experience leading and mentoring in personal, professional, and church settings. Connect with Natasha through her official website, blog, Facebook, or Twitter.