Missio Alliance Gathering 2015: Highlights and Reflections
A conference review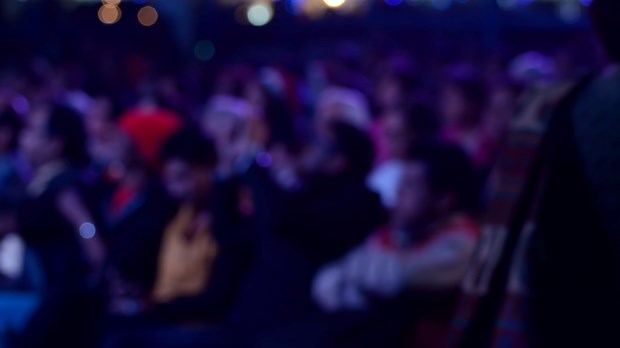 This month, the Missio Alliance hosted its second national conference at the historic Alfred Street Baptist Church in Alexandria, VA. With the theme Being Truly Human: Re-imaging the Resurrectional Life, approximately 600 Christian leaders, pastors, advocates, scholars, and theologians gathered to contemplate the importance of living the resurrection in our daily lives as citizens in the kingdom of God.
The following are a few reflections on my experience:
Worth the Price of Admission
· Platform: This conference was intentionally diverse—including gender, race and ethnicity, and generational representation—in its conference platform
· Engagement: The conference offered several models of presentation and engagement. Experts presented during plenary sessions, while committing to more personal interaction and conversations during the forums and workshops. Several sub-gatherings were also offered for those interested in particular focus areas.
· Missio Alliance has taken the Synergy Women's Network under its umbrella and has embraced the "blessed alliance" message from the prophetic voice of author and theologian Carolyn Custis James. This was the first national conference since the partnership, and I am looking forward to moving ahead with those committed to the idea of men and women working together to advance the kingdom of God.
Fun Factor
· Perfect location and logistics! The historic downtown Alexandria, Virginia, area is simply beautiful at springtime, and the Maryland seafood cannot be beat! Shopping and eating with conference attendees was within walking distance for those who arrived early or didn't mind staying up late. The conference registration and lodging rates were quite reasonable.
· Reconnecting with other women leaders and celebrating the pre-release of Carolyn Custis James' new book, Malestrom: Manhood Swept into the Currents of a Changing World (available June 2). On two occasions, men and women gathered for breakfast to discuss the blessed alliance of women and men serving God together, and to contemplate the best way to equip women in missional leadership.
· Worshipping with gospel choirs of Alfred Street Baptist Church. Everyone in the sanctuary was on their feet!
What Challenged Me
· Listening well: I was a featured speaker for two forums: "Grappling with Race & Reconciliation as Resurrected Sons & Daughters" and "Discipleship as Transformation: Living & Working as People of the Resurrection," in addition to the "Women, Religion, Violence, and Power" workshop with Dr. Brenda Salter McNeil and the "Vocation" workshop with Dr. Deborah Lloyd. When preparing to engage people in intimate sessions, it is important that I prayerfully prepare content and also be open to the presence of the Holy Spirit in the conversation. Listening or paying attention to the body language, responses, and questions of the audience—especially when addressing controversial topics—makes me a better leader and servant of God's mission.