Pressure Will Make or Break Your Leadership
If God knows how we feel, why not be honest with ourselves?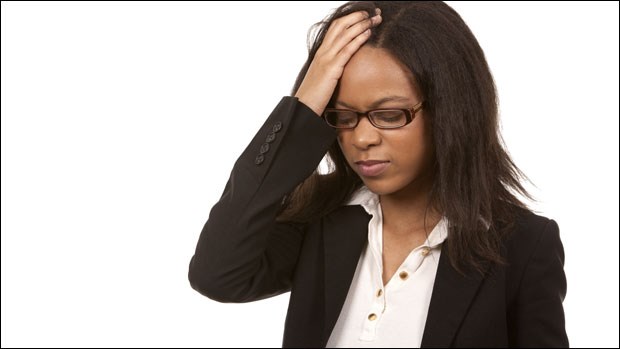 As Christians, we are expected to do everything in our power the way that God wants us to. Even if life tells us that we are not as strong in the Lord as we portray ourselves to be, we still are held accountable for keeping on the full armor. John 14:15 says, "If you love me, obey my commandments." What about the times when we are pushed so far to the edge in life that it is difficult to see, hear, or even recall God's Word? The more we ignore the fact that trials and tribulations are going to come our way, the more embarrassing and intimidating those situations become for us when they come, pressuring us to give up on God's Word.
There have been plenty of times when I've felt that what was going on in my life was too hard to handle alone and too heavy to carry by myself. I remember when I first started pursuing ministry work. During that time, my own personal issues had me so confused about my life's choices that I was working toward developing an intimate bond with God that I knew I would never give up on regardless of the situation. With all glory to God, the ministry's vision was implemented purely from faith and wonderful words of encouragement. I had no clue where to start (financially, whom to connect with), when to continue (are my efforts in vain?), and if there would ever be an end (failure). Of course I had faith. Yes, I did pray, but that pressure was closer to me than a reflection, forcing me to take on biblical principles and apply them in my personal life one day at a time.
I worked to somehow make pain turn into reality for other women who had endured adversity in their lives, while biblically dealing with the conviction of personal struggles in my own. I wanted to somehow let other women know they are not alone in this fight called life. There are other women who struggle with different obstacles but the same pain, different situations and circumstances but the same feelings of hurt and options of escape. But we have the same hope, all in the name of Jesus. So I named this ministry Sisters Yielding Righteousness under Pressure (SYRUP).
When we decide that we are not going to let life's obstacles stand in the way of what God has promised by trusting his Word, we then utilize faith at its maximum capacity. This pressure makes who we are in God's work as leaders. When we try our best to hide the fact that we are going through the trying times of life, it almost makes us look perfect. Being a Christian does not mean that we have to be perfect. Actually, we must just allow faith to hold our heads up, God's Word to keep our minds at peace, and prayer to get us to the blessing that always comes after a test.