I Grew Up with Two Women Pastors
Seeing two women lead our church gave me the freedom to pursue the gifts God had given me.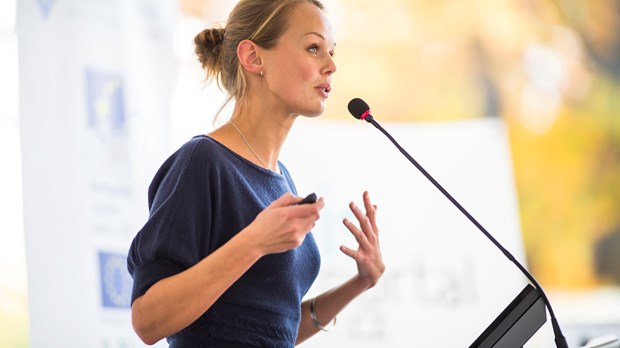 I was brought up under the leadership of two women pastors, Sister Opal Eckert and Sister Mary Slaughterbeck. It was a small country church, and God chose these women to mentor me in leadership, especially church leadership. These women knew how to serve others, loving and caring for those around them. They knew their Bibles, not only for information but for transformation. They knew how to pray, and we spent midweek prayer night on our knees before God. It's a rare occurrence to have two women pastors, but I'm thankful I had the advantage of having women role models that developed me for kingdom work. These women continually shaped me by their prayers and leadership. Their spirit has gone with me throughout my life and ministry.
Not only was I led by two women pastors, but also I had dear female friends who were pastors, worship leaders, evangelists, and so on. I was surrounded by the women of God, single and married, in a variety of roles, so I stepped into leadership more rapidly than may be the norm for females. Seeing these women serve the kingdom gave me the freedom to seek out what God wanted for my life. I never thought "I can't" because I saw these women teaching and leading.
Throughout my teen years, these women mentored me in teaching and preaching. Because of their leadership, I was teaching Sunday school by age 13, teaching adults by age 14, and preaching by age 16. They gave me feedback, support, and love in the midst of mistakes. They encouraged me to be a student of the Word and to let the Holy Spirit speak to me as I studied and prepared messages. When I started to preach, one of the pastors assisted me in preparing, delivering the message, and making improvements.
Freedom to Be Me
Having female models from a young age gave me a freedom that I didn't even know I possessed until years later. I gained the freedom to explore who I am in Christ, grow into my gifts, use my gifts, and be empowered for kingdom work. These women supported me and taught me that my freedom came from the Holy Spirit speaking into my life through the Word of God.
Scripture states, "It is not that we think we are qualified to do anything on our own. Our qualification comes from God. He has enabled us to be ministers of his new covenant. This is a covenant not of written laws, but of the Spirit. The old written covenant ends in death; but under the new covenant, the Spirit gives life" (2 Corinthians 3:5–6). We are sufficient because God has made us sufficient. It comes from him, not from ourselves; it's his work, not ours. The Spirit made me sufficient, and the discipleship and training I gained from the women leading my spiritual life helped me embrace the freedom God gives. This empowered me to become who God created me to be.