Ladies Who Lunch—with Men
Do your coworkers follow the Billy Graham Rule?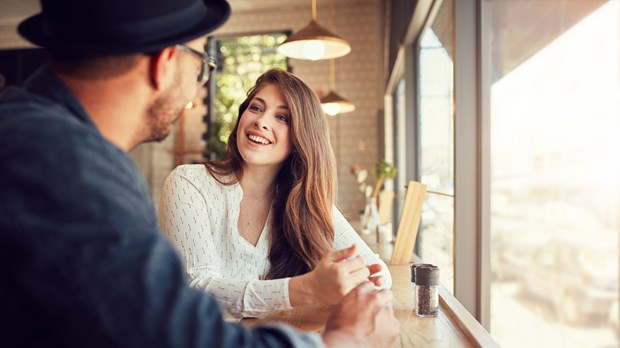 Four months into a new ministry position (not in the church I currently serve), I reached out to my colleague. "Let's grab lunch someday," I suggested. Other staff seemed to come and go freely from meals and meetings, swapping ideas, covering ground together. I worked closely with this particular man, and we needed to forge a solid, professional relationship. I wanted to understand what motivated him, how he came at the ministry issues we were facing, and what his wife and kids were like. Spending the noon hour over a burger seemed a good plan. My invitation, however, was not accepted: "I won't go to lunch with you. It will send the wrong message."
He donned a pejorative tone and went on to explain that in Christian organizations men and women do not eat lunch together, nor do they ride in cars together, meet in an office with a closed door, or sit together at meetings. "Sorry. It's how things are done."
Having served in ministry for over a decade at that point, I was offended. I had never actually been served what is often called the "Billy Graham Rule." I, of course, knew it existed, but it had never directly impacted me before. The "rule" goes something like this: to avoid temptation, or the appearance thereof, it has been said that Billy Graham never meets with a woman alone. Graham has done his best to avoid solo encounters with females—whether over lunch, prayer, dinner, a meeting, or any other occasion. He recognized that even a whiff of scandal could have unraveled the celebrated work of his crusades. I do not envy the tremendous scrutiny he has faced, a strain of skeptics and critics wondering if this famed evangelist is legit. For Graham, this rule has worked.
From Billy Graham to Jesus
Somewhere along the line, though, Billy Graham's personal decision for his ministry became a "rule." Under the power of fear and misunderstanding, Graham's rule became indicative of how men and women should lead together in Christian organizations and ministries. At times, this rule has actually taken priority over the way Jesus related with women. Think about it: Jesus met alone with women like the woman at the well. He allowed a "sinful woman" to wash his feet with her hair. He consistently met with women, encouraged them in their faith, and partnered with them for kingdom work. Why are our churches, ministries, and Christian organizations less inclined to follow Jesus' lead than Billy Graham's?