Did I Hear God Right?
Just because you feel like a failure doesn't mean you weren't called by God.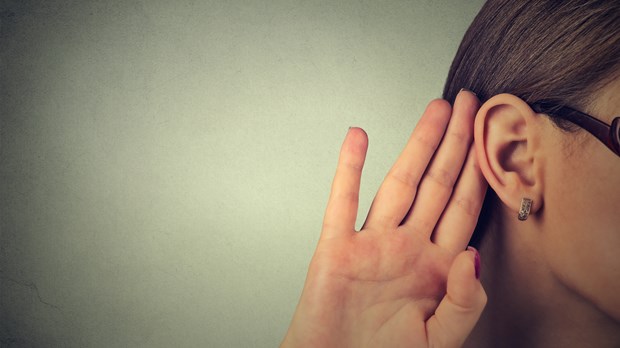 I first stepped on African soil nine years ago. I traveled to Ghana, West Africa, for a short-term mission trip, and my heart was changed forever. After my amazing experience, I longed to be a full-time missionary. When the timing seemed right, I left my career, sold my car, gave away most of my possessions, and moved to Ghana. I loved every second of being a missionary, I felt like I was exactly where I was supposed to be. But only seven months into my time there, my dream appeared to be coming to an end. My body started ailing, but I kept working—I didn't want anything to interrupt my calling. It was my hope that I would be there for the rest of my life. But at church one night, my pain became overwhelming. I looked to my husband and whispered, "I need to go. I'm not well."
I never quite recovered after that. Once my family learned of my illness, I was rushed back to the States within 24 hours. I cried the whole way—I still cry. One question rings in my mind: Did I hear God right? Looking back, I think I did, however,it didn't end up looking like I thought it would. Maybe it was only supposed to be for a short season, or maybe I'll serve as a missionary in another way. I'm still praying for understanding.
This can happen any time we're seeking ways to serve the Lord. I once met a pastor who overheard me talking to some friends about how I missed working with children. He offered me an opportunity to serve at his church. There were many red flags after just a few initial conversations. In my eagerness to serve, I ignored the warning signs and the advice of friends. It was later confirmed that the pastor was only interested in pursuing a romantic relationship with me. I was working in an environment safe for children, but it became crystal clear that this was a dangerous place for me. Did I hear God right? Yes, I heard him telling me to work with children, but this wasn't the place to do that.
Along the same lines, we have a tendency to assume that giftedness equals calling. Perhaps your peers call on you to speak because you are charismatic, write because you are eloquent, teach Sunday school because you are good with kids, or head up the mission trip because you've been to the destination before. Just because we have these gifts doesn't mean God is calling us to use them at every opportunity. We still must ask ourselves, "Is this the will of God for my life?" I've found that oftentimes it isn't, especially when my heart isn't in it from the beginning. God's will isn't imposing. Our call isn't a heavy burden or an unwanted obligation, but a combination of giftedness and desire. When we take on ministry opportunities with a sense of obligation rather than passion, we're not setting ourselves up to thrive. I've served in ministries where I spent every day regretting I said yes. Sometimes God will surprise us, and transform our hearts' desires. Other times he won't. While we can make the best of any opportunity, the decision to volunteer half-heartedly can have a negative impact on both us and others.
On the other hand, I've discovered that sometimes in ministry God puts us places for a season—many time to teach us something. Through the years, I've had the pleasure of serving with some amazing people in children's ministry. It was my whole world at one point in my life. Over time, God started to pull me in a different direction. Through children's ministry, I discovered a passion for outreach, and it saturated my mind, heart, and free time. For a while I tried to do both ministries, but I was spread too thin and unable to give my all to either. I found myself less and less patient with the children, and I felt guilty. Did I fail? No. My season in children's ministry was up, but God used it to reveal my passion for outreach. I didn't fail—God was preparing me.
Sometimes God keeps us in particular ministries for a lifetime, and other times he moves us to different places, people, or venues. We should not see it as failure, but a continuation of God's plan for our lives. The apostle John verbally proclaimed the gospel for years until he was exiled to the island of Patmos. Ending up on an island might be seen as a failure, but it really wasn't. It was there John received a revelation from God and wrote the book that encourages us that in the end our Lord Jesus Christ will triumph once and for all over evil, and we will reign with him.
While John's ministry changed, he was not a failure. He was used tremendously by God in another way. Likewise, we will face difficulty, obstacles, and may even appear to fail in ministry. The Lord has and will continue to have a great plan and purpose for our lives. We must continue to trust him and never ever lose heart.
Facing Difficult in Ministry
My friends, we can clearly be following God's plan for our lives and still face difficulty. In fact, James advises us to expect it: "Count it all joy, my brothers, when you meet trials of various kinds, for you know that the testing of your faith produces steadfastness. And let steadfastness have its full effect, that you may be perfect and complete, lacking in nothing" (James 1:1–4).
While James urges us not to be disheartened when facing trials, the truth is it's hard. Even John the Baptist questioned Jesus when he was facing his most difficult trial. In Matthew 11:3, he says, "Are you the one who is to come, or shall we look for another?" I believe what John the Baptist was asking was, Lord, where are you? Have your forgotten about me? Why haven't you come to save me? Did I hear you right?
I too have cried out to God, Where are you? Did I do something wrong? Why haven't you delivered me from this horrible situation? I find the answer when I take time to reflect on the words of Jesus in John 16:33: "I have said these things to you, that in me you may have peace. In the world you will have tribulation. But take heart; I have overcome the world." Jesus is with us in the pit. He has not forgotten us. He has not changed his plan. Let us move forward in the face of difficulty by clinging to the peace that God provides.
Focus on God, Not the Results
Mother Theresa once stated, "God has not called me to be successful. He called me to be faithful." I often remember this quote when I'm disappointed in ministry. We can sometimes focus on the end result rather than the one who has called us. But this is a mistake.
When I was in Ghana, I traveled with a team of missionaries to a village 16 hours away by car. The road was bumpy and unsafe. We had to hire armed guards to protect us on our journey that began at midnight. The final leg of our trip was to cross a dangerous river by boat—a large canoe, really, that slowly filled with water. The only light we had was from our video camera. Fearful, I focused on the story of the disciples crossing the stormy lake to encourage myself while I crossed a version of our own.
Why did we take this crazy journey? We went to baptize a former voodoo priest. The ministry had presented the gospel to this man five years prior to my arrival. At that time, the voodoo priest told the pastor that he had no reason to accept Christ. He said his voodoo had served him well—he had a large family, land, health. Five years later, however, he became ill. The family said he was in a semi-comatose state, but he kept requesting that the pastor come because he wanted to accept Christ. I assume he remembered what he heard about Jesus Christ. I don't know what happened over those five years or what happened once the man fell sick, but I know that I met a man who desperately wanted to become a follower of Christ. We walked through the bushes of this remote village singing songs of Zion while this man was carried to the river to be baptized. After we dipped him in the water, he rose with sounds of joy and tears of peace.
My church in Ghana shared the gospel with this man with no immediate results, yet the church continued to push through the obstacles to evangelize in this village and many others. The church didn't lose hope, but remained faithful to the God who called them to go to places no one else was willing to go. I see this as a reminder—we may never see the results on this side of heaven, but we are to remain faithful and endure to the end. Keep pressing forward. Don't quit. You can hear God right and still end up "failing." But if we change our perspective, we may find that they weren't failures at all.
Carmille Akande is an attorney, writer, wife of an amazing husband, and mother of a prince. Carmille blogs at carmilleakande.com, and you can follow her on Twitter @CarmilleAkande.