13 Tips for Women Church Planters
Beyond where to plant and what strategy to use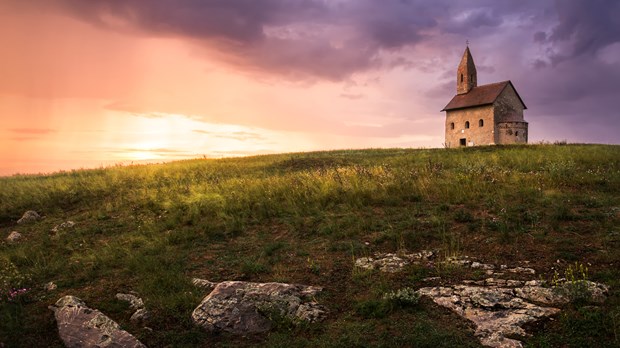 When planting a church, many leaders focus on the plethora of organizational decisions that must be made. For instance, how will you prepare yourself: seminary training, extensive reading, studying church planting strategies, or an apprenticeship? You'll also need to decide whether to plant independently or with a denomination, where to plant, how to finance the church, and even how to staff the church.
As a church planter, though, I know there are much more important considerations—especially for women church planters—that determine a church plant's success. So I conducted telephone interviews with 14 other female church planters who range in age from 40 to 80. Having served in the church anywhere from 10 to 50 years, this group of church planters consists of women who are single, married, widowed, and divorced. Their titles are varied and include pastor, bishop, and co-pastor. I asked each woman: What would be your response to a woman who said to you, "God called me to plant a church."? Their advice is helpful to any woman thinking of planting a church.
1. Be very sure your calling is from God.
Sometimes positions and opportunities are offered that have more to do with the motives and dreams of people than the plan of God. For example, a denomination who wants to attract Millennials may decide that female pastors will make them appear more "culturally relevant" and ask a woman to serve simply because she's a woman—not because she's called. Be a servant of God, not a pawn in human plans.
2. Cherish your relationship with God.
Spending intimate time with God is invaluable and indispensible. Prayer must be a priority. Be Spirit-led. Making time to sit in God's presence with a listening ear and an open heart will fortify you for all of the challenges pastors face: expected obstacles, unexpected desertions, and heart-breaking betrayals. Further, it's important to read Scripture daily. Too often, pastors use Bible study for sermon preparation and not personal enrichment. It's important that shepherds feed themselves before the sheep are fed.
3. Protect your relationship with family.
It doesn't matter how large your church grows if you lose your family in the process. Family outings, date night, vacations, and attending the children's sports events, recitals, and parties are important. If you're married, work together with your husband to ensure that one of you is at children's events, and quickly replace any missed date nights. Although missing some family events is unavoidable, make it clear to the church that your family is your top priority, and ask the church to help you make time for family events. Spending quality time with your family prevents you—and your family—from resenting the church for taking away important family time.
4. Take care of yourself.
Healthy eating, exercise, time with friends, and personal maintenance time (spa day, shopping afternoon, time for a hobby, a bubble bath) are not luxuries. Don't feel guilty spending time on personal wellness. Keep yourself mentally, spiritually, and emotionally healthy. Make a workable plan to regularly engage in self-care.
5. Persevere in the hard times.
No matter how hard things get, show up. We know that "in all things God works for the good of those who love him, who have been called according to his purpose." (Romans 8:28). The God who called you will work it out. Church planting can be especially difficult for women, so have faith in the One who called you.
6. Consider your husband's role.
If you're married, it's important to address some issues ahead of time that affect your husband, such as what role they will play in ministry (if any) and what people in the church should call them. For example, my husband did not want a leadership position. He served as an usher and was called Brother Haire. The husband of one woman I interviewed served as deacon because he did not feel spiritually qualified to be co-pastor. Another thing to discuss is how the husband should handle gender bias you face. For example, husbands are often mistaken for the pastor simply because they are male, especially at meetings or gatherings for pastors and spouses. Some husbands handle this misconception by correcting the person immediately. Other husbands decide not to attend these meetings to avoid the situation altogether. Decide what will work best for you and your husband.
7. Communicate openly with adult children.
One empty-nester I interviewed said she told her adult children not to feel obligated to join her church. Her main concern was that they were serving God, and if it was not at her church, so be it. Another pastor, however, said she felt hurt when her adult children did not join her church. Her church is small, and she believes that her children and grandchildren should share their spiritual gifts to help the church grow. At a third church, the adult children, grandchildren, and great grandchildren are members, but only a few are in leadership. Young children will, of course, attend your church, but the issue becomes tricky with adult children. Communicate your hopes and expectations to them, especially if you live in the same area.
8. Determine boundaries if you're single.
Unmarried women pastors (whether never married, widowed, or divorced) face unique challenges. You must have boundaries in place for hospital visits, counseling sessions, and parishioner interaction. You must be careful how you touch members, what you wear, and even which invitations you accept. A safeguard I used when I became a widow was to record counseling sessions (with permission), have an elder with me in the field, and have the church secretary nearby at church. A significant positive to being an unmarried female pastor is that there is more freedom in scheduling time for self care: meditation, hobbies, and time with friends. Being a single pastor can be a good thing, but you will want to take extra measures to protect yourself.
9. If you'll be co-pastoring, decide each person's roles.
I interviewed several co-pastors, and they all shared that they have equal yet different responsibilities, each working from their own strengths. Deciding ahead of time how this will play out practically will avoid a lot of headaches. For instance, who will be the visionary? Who will preach? Who will attend meetings? Which responsibilities will you share, and which will be solely up to one of you? How will you make decisions if you disagree about something?
10. Have someone in your life outside your family that you can trust.
This person should be spiritually mature enough to see your humanity and still respect you. They could serve as a prayer partner, an accountability partner, or a spiritual covering. Give them the authority to speak truth and life, correction and discipline. A person who is not accountable to anyone is easy prey for the devil.
11. Do not allow the numbers in the pews on any given Sunday to affect how you minister.
Whether there's a handful or there are hundreds, give your best. This can be particularly challenging for new church planters when the numbers are small and vary greatly week-to-week. Regardless, these are God's people who are assigned to you. Feed his sheep.
12. Stay true to the vision God has given to you.
Do not compete or imitate those around you. It's easy to look around at other church planters and compare your ministry. Your special anointing and spiritual gifts are needed in your community. God has called you to these people for a reason.
13. You will have enemies, inside and outside of your local assembly.
Some won't like you because you're a woman. Others won't like your personality. Still others won't like a particular decision you make. There will always be people who don't agree with us. Do not let them drain your mental and emotional energy. As First Lady Michelle Obama says, "When they go low, we go high." Take the high road. "Whatever you do, whether in word or deed, do it all in the name of the Lord Jesus, giving thanks to God the Father through him" (Colossians 3:17).
All church planters face struggles, but women church planters face an extra set of problems. If you hope to go the distance in church planting, you'll need to maintain quality relationships with God, family, and self. Organizational planning is important, but if you want to be healthy and happy, you can't neglect the relational aspects of church planting.
Dorothy J. Haire, D.Min. is a retired founder and pastor of a non-denominational church outside St. Louis, and a retired Speech-Language Pathologist. She is presently an assignment writer for Sparkman Christian Magazine and is writing a narrative on the Book of James.