Ministry after Becoming a Mom
Is it possible to balance two full-time callings?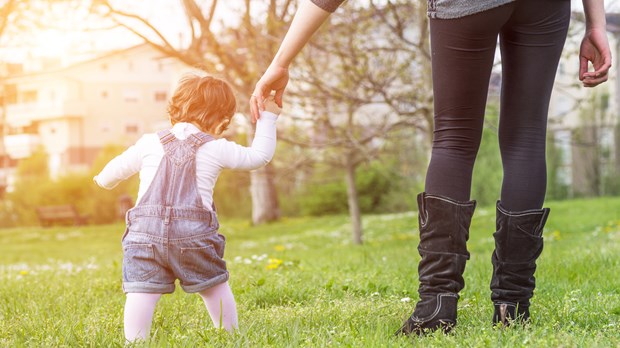 I have two major callings on my life: motherhood and ministry. Navigating these callings simultaneously can be challenging to say the least. Most days I feel successful with one and a failure with the other. Then there are days where I feel I have failed miserably at both. So on those rare occasions when I feel like I can maintain that delicate balance, I celebrate.
As a little girl, I dreamt of one day becoming a wife and mom. I used to play "house" for hours each day and named several imaginary children at a ridiculously young age. Then in high school, and even more so in college, I started to sense a second calling on my life to vocational ministry. At the time, I didn't really think about whether or not those two callings were compatible. I just knew deep in my soul that I wanted to be a mother and I wanted to spend my life serving in ministry.
A New Reality
It wasn't until a few months before my daughter was born that I began to sense the tension between my two callings. As I began researching childcare options and strategizing the logistics of being away from my daughter for longer trips such as our upcoming summer camp, I started to feel torn—and I recognized this wouldn't be the last time I felt that way. I have a ton of support from my husband, extended family, and coworkers, yet I was having a hard time imagining what it would look like to be the hands-on involved mother I had always dreamed of being while still fulfilling my responsibilities as a pastor.
The tension became even more palpable while spending the first 10 weeks of my daughter's life on maternity leave. I loved being home with my baby. I loved rocking her to sleep for her naps and being there to watch her learn and discover new things seemingly every day. I spent many of those blurry-eyed, spit up soaked moments during those 10 weeks wondering how I would possibly reintegrate into my ministry role when the time came.
My first few weeks back at work were physically and emotionally draining. Leaving my daughter in someone else's care at such a young age was just as tough as I had imagined. Pumping in my office and washing out bottles in the church kitchen were not easy tasks to add on top of my already packed schedule.
Eventually, however, I was able to get back into the swing of day-to-day ministry life. In fact, I found that in some ways, being a mom while in full-time ministry worked really well. I was able to bring my daughter on most of our youth trips and retreats, and the students I worked with loved passing the cute new baby around. I had some flexibility at my church, so I could even work from home occasionally. The church members were helpful and supportive during Sunday services, lending a hand with her diaper bag or offering to hold her if I needed to take care of something. I heard many comments about how much everyone enjoyed seeing my daughter in the nursery on Sunday mornings and, as she got older, toddling the church halls.