When Calling Causes Conflict
Many women face opposition in their calling—whether overt, covert, or internal.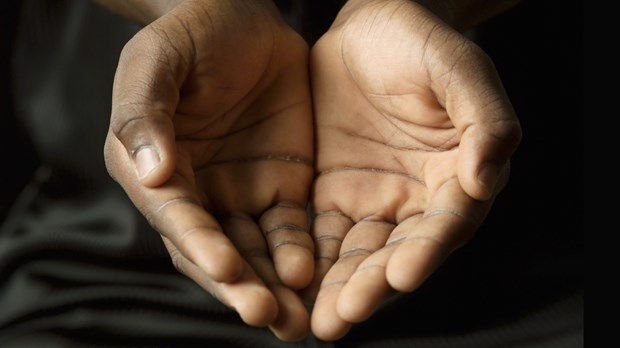 Few of us will step into our calling without some level of opposition or conflict. Sometimes, the opposition is overt and impossible to overlook. Karen* felt called to study theology. When the opportunity finally came for her to attend seminary, however, she faced intense resistance from her family. They eventually issued her an ultimatum: quit seminary or they'd stop communicating with her.
On other occasions, the opposition is covert. Beth's* husband was the leading candidate for a full-time pastoral position. Late in the process, the church flew them both down for a final interview. They offered the job to someone else, but not because Beth's husband blew the interview. In her words, "They ultimately told him no because of me—because I feel called to preach and teach. The hard part is I wasn't even asking for pulpit time."
Conflict connected to our calling can also be internal. When Deidre transforms a blank canvas with bold brush strokes and vibrant colors, she feels fully alive and connected to God. Guilt sometimes eclipses that powerful connection, however, because the time spent painting does not necessarily translate to income. She has wondered, "What right do I have to go to the studio when my husband works such long hours to provide for us?" The comments made by church leaders hinting that her time would be better spent doing ministerial work have further complicated her ability to be at peace with her calling as an artist.
Three different women. Three different callings. All of them have faced some type of conflict or opposition. If conflict drags on and we fail to resolve it, we may succumb to doubt, or, like Jonah, run from God's call.
The Internal Swirl
After the church communicated to Beth and her husband that they were offering the position to another candidate, she admitted,
It was the first time I thought, If this is a detriment to my husband's wellbeing, is this really God's call? I felt very guilty—that somehow my calling was in the way of his. I questioned, What if I'm wrong? Even if I have gifting and passion, what if I'm not supposed to do this? What if this is a moment to quit?
Like Beth, I, too, have wondered if I misunderstood God's call. I recognize how my teaching and mentoring gifts benefit the body of Christ. But, because I've never gone to seminary or had an older, more experienced mentor, I can all too easily second guess my instincts.
When doubt creeps in, it handicaps me. Rather than leading a prayer time with full confidence that God will back me, I become tentative and preface my prayers with caveats. Doubt also causes me to endlessly review what I did or didn't say. If I fail to shut down the enemy's accusations, God's voice is drowned out by my discouragement, anger, or self-pity.
External Conflict
When we face external opposition, it magnifies any internal reservations or uncertainties we may have. Such opposition might come from friends, church leaders, family members, or even a spouse—which is undoubtedly the most complicated type of opposition.
Marlena was acknowledged as the best leader for a new campus small group but was told that she needed to take a less visible role because "people listen better to men." Another friend felt a strong call to prayer ministry but her husband, disapproving, insisted that she spend her time doing something else like finding a part-time job.
Hearing these stories of others facing opposition doesn't diminish the sting of our own experiences. But it does remind us we're in good company. Historically, our sisters have faced opposition to their calling, both inside and outside the church. Despite Joan of Arc's clear assignment during the 100 Year's War, she was opposed, betrayed, and burned at the stake—not because she failed, but because her success threatened those in power. Hannah Moore, Harriet Tubman, Rosa Parks, and countless other women also had to learn to walk out their calling while encountering formidable opposition.
Pressing Through
We're never going to be free from critics and opponents this side of heaven. As such, we must find the balance of being teachable and open to correction without valuing others' opinions over God's. There's no formula for this and it will look different for each of us. Confirmation for me has come through prayer, studying Scripture, and experiencing the kingdom of God break in when I'm walking in obedience.
Not long after Beth's husband received word that he wasn't going to be hired, Beth sought out an older woman to help her discern if the Bible supported women teaching and preaching. Once convinced, she and her husband began the process of planting a church as co-pastors. She now has the opportunity to exercise her gifts on a regular basis and no longer doubts her calling.
Karen finished seminary—despite the pain and rejection she experienced from her family. Through her writing, teaching, and speaking, she has become one of the most compelling and authoritative theologians of our time. Had she not been willing to suffer, the body of Christ would have been greatly lacking.
Marlena refused to be silenced by the lie that men are more qualified to speak. She not only leads healthy, dynamic groups within church settings, but also speaks to politicians and other power brokers on behalf of those who are typically marginalized.
As Deidre's children have grown, she has more time to paint. She has seen her unique voice emerge, her confidence grow, and her sales increase: all confirmation that she is following God's voice—not her own selfish desires.
If your calling is causing tension or conflict, it may be wise to pause, seek wise counsel, and set aside time to fast and pray. Once you have confirmed that your discernment is accurate, lift your eyes toward Jesus and push off hard from the starting blocks. Remember, our heavenly Father is the only one who has the right to define and call us. That reality should allow us to run the race that he sets before us with confidence, assurance, and joy.
* Indicates name change.
Dorothy Littell Greco is an author and writer living outside Boston. She is a regular contributor with Gifted for Leadership, CT Women and a member of Redbud Writers Guild. Her first book, Making Marriage Beautiful, will be released in January 2017.