Sabbath Is More than Rest
Everyone wants a break and more time off, but Sabbath offers more.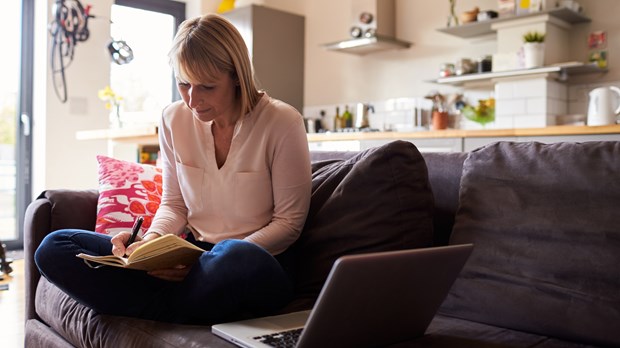 I have struggled over the years as I've tried to find balance in practicing Sabbath. As a new believer, I took the Ten Commandments as gospel and thought a lot about what it means to keep it holy. For me, that easily translated into going to church, and then coming home to investigate the passage that was preached. I spent the afternoon combing the verses that came before and after, as well as investigating every cross reference I could find. This practice did, indeed, feel holy and was instrumental in my growth and discipleship as I gained a tenuous grasp on the complexity and constancy of Scripture.
As my responsibilities grew, however, the leisure of such time was shoved aside. When I married, worked, and had children, spending any time reading the Bible became rare and precious. Sundays turned into a stressful morning of getting everyone rounded up and to church in a presentable fashion as I prepared to teach, greet, and serve. (I remember one Sunday morning when a friend came up behind me to zip my dress, since I had been so frazzled, I didn't even realize it wasn't up all the way.) It took all my Holy Spirit-inspired courage to remain positive and not resort to grumbling like the Israelites in the desert. After church, we somehow managed to feed our tired kids and get them down for naps before my husband and I would collapse into something resembling rest.
During those mind-numbing years, I had to think again about what it meant to keep the Sabbath holy. I found some help as I once again pondered the Ten Commandments. The first three commandments are, without a doubt, God-centered. The first is "I am the Lord your God, who rescued you from the land of Egypt, the place of your slavery. You must not have any other god but me" (Ex. 20:2–3). The second flows from the first: "You must not make for yourself an idol of any kind or an image of anything in the heavens or on the earth or in the sea" (Ex. 20:4). The third warns us to "not misuse the name of the Lord your God" (Ex. 20:7).
A shift begins with the fourth commandment. It is still God-centered, but it's also about us. Of course, all the commandments are for our good and benefit, but this one is uniquely about both God and his people. "Remember to observe the Sabbath day by keeping it holy" (Ex. 20:8).
The first three commandments definitely inform the fourth one. Unless we have God in his proper place in our lives, the idea of a Sabbath is meaningless. This is why observing a Sabbath is not simply taking time off. Otherwise, everyone who takes a day off each week to do whatever they want is having a Sabbath. The phrase "keeping it holy" is all-important in making sense of this commandment.