8 Ways You're Appreciated
We asked male leaders why they're thankful for you.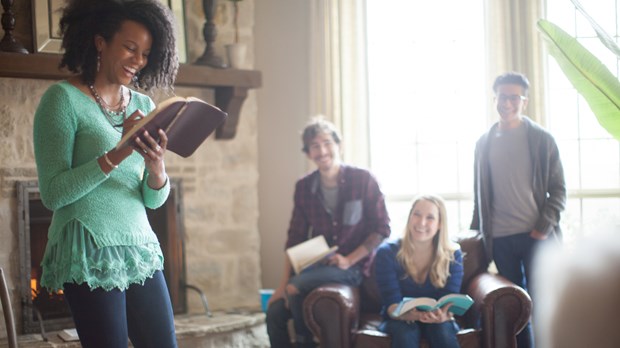 As a special gift to you this year, we asked male leaders why they're thankful for women who lead in the church. We loved all the responses, but the following eight really caught our attention. We hope you spend a few minutes reading their responses and feel seen, appreciated, and impactful in what you do.
I am profoundly grateful for the women pastors and leaders at Tenth Church and their spectacular leadership! Your wise executive leadership, Christ-centered preaching, courageous pursuit of justice, and loving pastoral care have built our church community. Without your Spirit-filled investment, our church's ministries would shrivel on the vine. The church at large is a healthier and more complete reflection of the Body of Christ with leaders like you. I am truly honored, inspired, and ennobled by the privilege of serving with you.
Ken Shigematsu, pastor of Tenth Church in Vancouver, BC, and author of God in My Everything
I am so grateful for all the women leaders in our church! They have such wonderful servant hearts, are so compassionate, and bring lots of wisdom, insight, and creativity in their leadership. Our teams really thrive when we have women leading them, and it's so inspiring watching them inspire other young leaders, too. The mission of God and the community of God are only complete when we have men and women working alongside each other with the gifts God has given them!
Carter Moss, campus pastor and life groups director for Newbreak Church, a large multi-site church in San Diego
I believe that throughout the centuries God has given gifts to his church through empowering and equipping women and men to lead both in the church and in the wider culture. I am grateful for the biblical leaders such as Ruth, Deborah, Jael, Mary, Priscilla, and Junia. I would not be the person I am today without the example of magnificent women such as Elizabeth Elliot, Amy Carmichael, and Catherine Booth, whose stories, lives, and teaching have always challenged me to live courageously for God. In my home church the women on our elder board bring clarity, wisdom, and great insight to every discussion we have together as leaders. I love the fact that there is a distinctly growing number of female movers and shakers in the national church scene—like Jo Saxton, MaryKate Morse, Bethany Hoang, and Danielle Strickland—who model in powerful ways to me a commitment to understanding Scripture and to living it out. So with a sincere heart I thank God for the godly women leaders who are impacting my life.