Comparison Is Stealing Your Joy
Five practical tips to fight back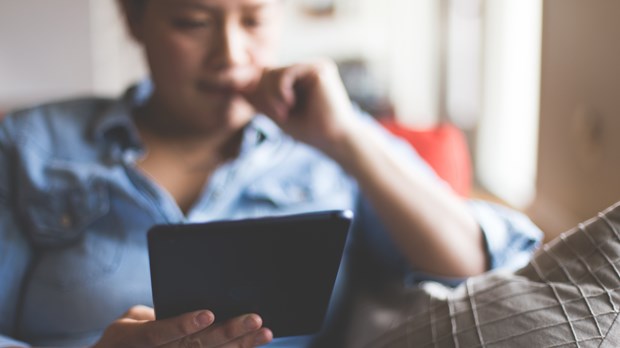 There are so many cautionary tales in the Bible about comparison—beginning with the very beginning. The serpent in the garden suggests to Eve that she compare herself to God. If only she will eat fruit from this one tree, it tells her, she could be like God in her knowledge of good and evil. The stories of Cain and Abel, Jacob and Esau, Joseph and his brothers, Saul and David, and so many more illustrate the extremes of what can happen when people compare themselves to others, falling prey to jealousy and envy. Even the disciples were not immune, jockeying for positions at Jesus' right and left hand. And Peter's last recorded words to Jesus in the Gospel of John are, "Lord, what about him?" after hearing an unsettling word about his own future.
Of course, all of the comparisons we read about in Scripture happened in real time. Imagine if King Saul had been able to scroll through David's Instagram feed—each perfectly staged, tagged, and filtered photo more infuriating than the last. Think of Peter wondering why John posted so many selfies with Jesus, all hash-tagged #beloveddisciple. Envision Martha glancing between the vivid, mouth-watering image at the top of a pinned Pinterest recipe and the not-so-picturesque dish she was about to serve her honored guest.
The internet and social media are wonderful in many respects, connecting us in unparalleled ways. But studies have shown we are growing less content with our own lives as we consume a near constant stream of images, status updates, articles, recipes, party decor suggestions, how-to videos, and self-improvement tips from others. Comparison is one of the signature elements of our fallen humanity—social media didn't create the problem, but it has certainly amplified its power.
Beyond the visual, relational, and material information in our social media feeds, the most dangerous forms of comparison happen when we look at the gifts of others with longing—and on our own gifts with disdain. This kind of comparison is most insidious, as it takes the beautiful image of the body of Christ, with all its diversity, and turns it into a discontented mass of people, each wishing they were like someone else.
I spoke to Pastor Maria Kringel, who serves and leads at Life Church in Roscoe, Illinois alongside her pastor husband, about the presence of comparison in the roles she plays. A mother of four and a health coach, Kringel acknowledges her fight against comparison is an ongoing journey she will probably always face. Yet, she recently found new strength to push back by refusing to let the idea of perfection rule her. "I finally broke through and got to a point where I don't care. There's always a voice saying, what would this person do? How would they handle this situation? How would they decorate their house? What would they wear? Well, who cares? I don't live for their approval anyway, and if I try to be like them, I don't get to be me. It shuts down who God made me to be." Of social media's role in persisting comparison, Kringel says, "It steals so much. It's such a strong pull. You think in your head that all these people have it perfectly together, but in truth they really don't—you're only seeing the highlights."