No More Frenemies in Ministry
Rather than see other women leaders as competition, we can serve as advocates and allies for one another.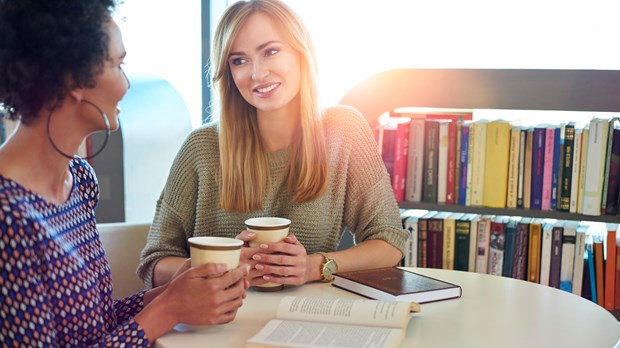 Daytime TV talk shows remain something of an occasional guilty pleasure for me, but on this particular afternoon it was essential viewing. After all, it was a TV world exclusive, an interview that had needed to happen for over a decade. It was actually more intimate than an interview, in its own daytime TV kind of way, with no studio audience to cheer or clap: this was a conversation, and the cameras rolled. Finally, these two beautiful successful women who had been locked in a feud for over a decade were face to face. It was time for Tyra Banks and Naomi Campbell to talk it through, and kiss and make up.
Now obviously since this was Tyra's TV show and Naomi was promoting her perfume, I didn't expect a complete exposé, but as I'd followed their careers for years, I was committed. The interview itself was pretty TV ordinary: tears, hugs, and a runway walk-off where the supermodels imitated one another's walks. A reconciliation made in TV heaven. Still, aside from the expected celebrity drama, aspects of the interview fascinated me. Both models spoke of how they'd been plagued by their own insecurity. When they started modeling, successful black models were rare, so others constantly compared them to and pitted them against one another. Although they look very different, it was made abundantly clear to them in various ways that there was only room for one black supermodel. Naomi had broken through first, so when Tyra arrived on the scene it was assumed that she was there to replace Naomi. Any hopes of fun, friendship, or sisterhood were quickly buried under the reality that only one of them could dominate high fashion. Well, they both intended to succeed … and so the rivalry began.
Complicated competitive relationships among women are not limited to the catwalks and TV shows. A number of women I spoke to (from different countries and across a range of professions) noted how strained relationships with other female leaders had been.
Suzie Brock leads Wave of Life Ministries with her husband, Tom. They've spent the last 30 years traveling the world, training and mentoring leaders, serving and planting churches. Suzie observes: "Women leaders are naturally plagued by insecurity. Everything in society touts an image of perfect that none of us can be because we don't come with airbrushes to correct us. So we feel unworthy, and when we get with other women, we feel worse!"
We'll know if the presence of other female leaders makes us feel threatened. We compare our gifts and abilities, our talents. We'll observe their popularity and opportunities, their Facebook friends and Twitter fallowing. And perhaps we'll notice their age, their shape, and their style. Whatever we notice, we'll know if we're competing even if we're unprepared to admit it. Because eventually, we'll feel it. In that slight discomfort that catches us off guard when we see her at work. Or the way we're a nanosecond late with our endorsement when someone else enthuses about her. The person talking might not even notice the way we stiffened slightly; we've worked to mask these feelings, because it's not something we're proud of. But we feel it. It's in the way we're suddenly motivated to work and push ourselves harder, or the way we inexplicably disengage from our responsibilities because we find it hard not to be number one. Sometimes this woman is a colleague we see occasionally, but sometimes she is a friend of ours, and a friendship under strain.