Find Your Place in God's Story
Like Esther, you may be exactly where you are for a specific purpose.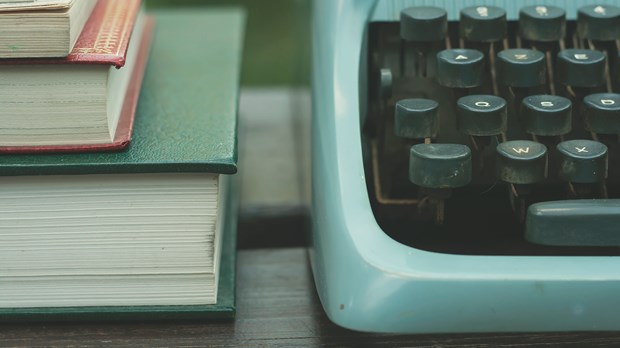 A large group of college students gathered around a wise old woman as she spoke wisdom into their lives. Now in her eighties, she had a wealth of knowledge and experience from a life well lived. They leaned in close, for they wanted to glean from any specific lessons she had learned. Her life had been a testimony to everything they believed and wanted to be.
Growing up in the early 1900s, Henrietta Mears had defied the limitations of a woman in leadership. She influenced some of the most powerful Christian leaders our country ever had. From Billy Graham to Bill Bright, Jim Rayburn to Bob Mungor, her influence was felt in books, organizations, and thousands of people who came to believe in the God she talked about and loved.
She also founded the camp where I first heard the news that would change my life.
I was 18 at the time and in the midst of a 3-week romance that illustrated the longevity of my high school relationships. My boyfriend had decided to go to a weekend camp called Forest Home, so naturally I decided to accompany him.
The God described that weekend at Forest Home was different from the one I had heard about growing up. This God didn't just want to be there for emergencies and holidays, he wanted to accompany me in my life. But I learned it was my decision whether I wanted to let this God in. Nervously, I took the plunge and asked a good friend who was already a Christian to stand with me. Little did I know that decision would completely change the trajectory of my life. Like a compass on a sailboat, that one degree change altered my course.
Forest Home triggered that change. And Henrietta Mears was the woman who founded Forest Home. Years before I stood up to invite God to have my life, she stood in that same place and addressed that group of college students. And at the end of her talk, someone yelled a question that made everyone cringe.
"Miss Mears," the person said, "Now that you are nearing the end of your life, is there anything you would have done differently?"
The awkwardness of asking that kind of question to this great saint silenced the crowd. However, Henrietta Mears wasted no time in answering it. Her 80-year-old eyes scanned the crowd as she said 5 simple words: "I would trust God more."
Coming from a woman who lived in such close proximity to this God, her words lay there like a challenge. How would it even be possible to live a life that had more trust than hers? The pastor who recounted the story to me was a college graduate at the time, and he never forgot what she said.
It occurs to me that I've never heard of anyone getting to the end of life only to say, "I wish I hadn't trusted God as much as I did." But if someone like Henrietta Mears proclaims the opposite truth, I for one want to listen. Maybe it will move me to live my life differently and make choices to make the bigger story around me slightly better than it was. That, it appears, is the greatest evidence of a life well lived.
Embrace Your Part
One could say it was the first recorded episode of The Bachelor. It took place in Persia sometime around 485 BC. This story is found in the only book of the Bible that does not mention the name of God. Instead, much like life, God's presence is revealed in the actions and decisions of the people involved in the account.
The narrative begins with a Persian king who has deposed his queen and decides to pull out all the stops to select a new one. Women are brought in from all over the land to be given a chance at winning his heart. After the six months of beauty treatments, each young woman will be brought before the king, and the one who wins his approval will be appointed his wife.
Enter Esther, a Jewish orphan girl, who has been raised by her cousin Mordecai. When she is taken to the palace, her beauty ultimately wins the king's heart. Suddenly this girl is swept from humble beginnings into a much bigger life than she ever imagined hers to be. However, the end of this Cinderella story is only the tip of Esther's life, because after she becomes queen, her journey comes to a crossroads. A king's adviser has somehow persuaded the king to sign an edict that would annihilate all Jews, convincing him that their religious customs are a threat to his power. Because Esther was instructed not to tell her origin, the king is unaware his queen is from the group of people he has inadvertently ordered to destroy. When Esther's cousin Mordecai finds out, he tells her that because of her position, she is the only one who can intervene on the decree.
In a dramatic turn of events, Esther suddenly sees all that's happened to her as part of a bigger story. Everything that brought her to this moment is placed into a broader turn of events, and she sees that she is here—at this time—for a purpose much bigger than herself. Her beauty, her triumph, and her position in the palace are now seen from a higher view, as she recognizes that everything may have happened to her for the purpose of touching and affecting other people's lives.
As the plot reaches this peak, Mordecai confronts her with the choice that she can remain isolated in her own story or enter into the much bigger story that is taking place around her. In the midst of her decision, she is jolted by her cousin's words: "And who knows but that you have come to your royal position for such a time as this?" (Esther 4.14).
As she is pulled back from the microscope view of her story, Esther suddenly sees her life in a much broader context. She realizes that her decision about how she will move forward carries more weight than she thought. Esther stands at the same crossroads where all of us stand: to either see her life as her own, to do what she wants, or to see her life as part of God's story, given to her to touch and affect other lives. In Esther's choice, we see a choice that faces us.
Reading on in Jewish history, we see the fruit of her response. She risks her life for the sake of her people, and they are unknowingly saved by her brave act. A Jewish feast called Purim, commemorating the protection and deliverance of the Jews, is still celebrated today, in part because of the courage of this young Jewish queen.
The higher view lens reveals that our stories are given to us for a purpose much bigger than ourselves. But living our part requires great courage when we face chapters of fear and loss. The chapters we would not choose pose the greatest challenge to our trust.
Trust the Writer of Your Story
When life is good, it's easy to trust the Writer. We grab hold of our script and embrace our current scene. We may hear vague warnings in Scripture to not hold too tightly, that things will change, that we are being prepared for something more, but for one joyous moment we nestle into our happiness. And then the page turns in our script.
The good news is, in difficulty the page also turns, because pages are continually turning as we live our lives. Our challenge is that we don't know from one scene to the next how our story will evolve. But if we trust our Writer, we know the ending is in his hands. God is preparing us for a story much bigger than the one we will live on this earth.
When you look back, you can see some things that appeared to be blessings became great challenges. Relationships are decisions that seemed right at the time are now viewed through a more informed lens. But what is more surprising is that some things you viewed as losses now bring you gratitude. Even endings that brought devastation may have become tempered by seeing the fruit they bore. With the higher view lens, we can step back and realize things are happening through our circumstances that we one day will benefit from.
The bigger story trumps our small story. Keeping that perspective in front of us helps us to embrace each scene. Oddly, in the bigger story the difficult scenes often carry more importance than the easier ones. Because what happens through us in that difficulty may be weightier than we currently see.
Your Story Viewed in Context
One man got a glimpse of his story in the context of the bigger story. As we read his account, we gain insight into how to view our part. When Job initially experiences his loss, he doesn't know what the reader can see—that there was a bigger story happening above him. All he knew was the excruciating pain he endured. Job lost his children, his possessions, and his health, however his own death was the one catastrophe he was not allowed. One day Job was thanking God for giving him life; the next he was crying out to that same God who allowed him to be ravaged with pain. The book of Job documents the fact that he was never given the reason why. What he did get was an encounter with the Writer of his script.
Crying out for an explanation, Job was met with silence. Instead the Writer takes him on a tour so he could see the bigger story. By viewing all that God was capable of, Job gained what the Writer desires from us all: trust.
It is curious that God never told Job the reason he suffered. One can only imagine that if he did, we might demand a reason ourselves. Instead Job is healed by the sheer size of God.
He surrenders his script with these words: "I know that you can do all things; no purpose of yours can be thwarted" (Job 42:2). With new awareness of his limited view, he repents and decides to trust: "Surely I spoke of things I did not understand, things too wonderful for me to know" (Job 42:3).
Job got a glimpse of his story through the higher view lens, but only after he went through more confusion and heartbreak than most of us will ever see. And in spite of the efforts trying to console him and give reasons for his circumstances, only one thing caused him to embrace his script: a shift in perspective.
Is it possible that our attitude about our script would change if we took time each day to shift our perspective?
The truth is, when we give up being the center of our story, we are better able to live it. For our story now stars someone other than ourselves. As supporting players, we can play our roles with the awareness that we are part of God's bigger story, and accept our script as the one we are meant to live.
Simone Weil describes what happens when we experience this shift in perspective: "To give up our imaginary position as the center, to renounce it, not only intellectually but in the imaginative part of our soul, means to awaken to what is real and eternal, to see the true light."
Seeing what is "real and eternal" is the gift the higher view gives us. Like looking through a spiritual lens, it expands what we see. With the higher-view perspective we understand life to be more than our story, our script is being part of a bigger show, and the stage being different than people around us may see. What helps us play our part well is our acceptance of it. With acceptance, we embrace what we might have formally wished away. With the higher view lens, we realized what is bad might one day be good; things we are tempted to discard might be the most valuable, and everything is working together for good in a way we may not now see. With trust and acceptance, we come to a place where we can embrace our part.

Laurie Polich Short serves as associate pastor at Oceanhills Covenant Church in Santa Barbara, California. A speaker at numerous conferences and colleges, she is the author of When Changing Nothing Changes Everything and Finding Faith in the Dark. Taken from When Changing Nothing Changes Everything by Laurie Polich Short. Copyright 2017 by Laurie Polich Short. Used by permission of InterVarsity Press, P.O. Box 1400, Downers Grove, IL 60515-1426. www.ivpress.com.