Four Questions to Ask When Complacency Calls
With all the politicking, protesting, and terrorizing, it's tempting to give up the fight.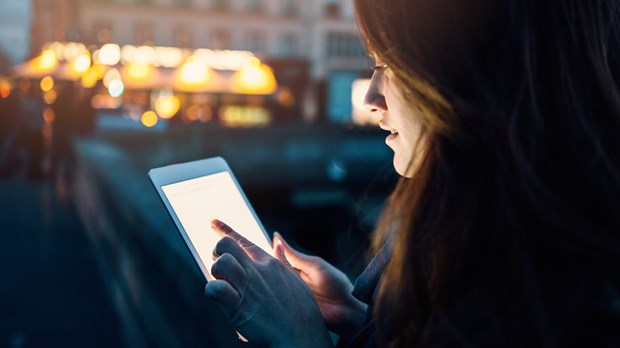 My husband recently teased, "What are you freedom fighting this week?" I snickered, because we both know how my empathetic tendencies get ignited when bedlam wreaks havoc on our broken world, and within the people to which we minister. I want to always be ready to battle for hurting people while pointing them to the God who heals. But too often lately, I find myself struggling to find a place to stand. The politicking, protesting, and terrorizing has just become too much; I am tempted to retreat. Apathy seems like the safest option when day after day our people and world are reeling from the latest disaster, but the desire to hide emotionally is a dangerous state to dwell in especially when trying to lead, counsel, and encourage others. Unfortunately, I feel it pulsing through me with each heartbeat.
I joke about our first world problems as hashtags trend about the latest atrocity and navigate away from Twitter, clicking my way to the more serene Instagram. I catch myself scrolling away from the links, and sometimes Scripture that promise to challenge, because I am seeking the lies of ignorance's bliss. All of this indicates to me that the time has come, again, to fight for my own soul. I lift my heavy head, taking my eyes off myself and fixing them on Jesus who offers rest to the weary soul (Matthew 11:28–30).
I know I am not alone in my temptation to be complacent and turn inward even while living outwardly in ministry, but I must be willing to take a personal inventory of what is making the shadows of comfort so alluring. These four questions help with self-assessment.
Am I Embracing the Loveliness of Lament?
When the news is filled with horror and tragedy, the leader in me impulsively turns to crafting words in an attempt to make sense of things. But I find it is often not my words that are needed, but my broken heart. This frequently shocks me silent; emotions swell high, and the flood leaves me quiet.
I have to learn to lament, and let go of the pressure to always guide. If I cannot listen, learn, and lean into the depth of the hurt, how will I ever help? Would I really risk being so arrogant that I would attempt telling people how to fix their problems without first trying to understand them? Coming alongside others means I must be willing to mourn with those who mourn (Romans 12:15).
I cannot be afraid to vulnerably experience how shared sorrow makes us stronger, and I cannot ignore the fright woven into this fallen world. As Esther Fleece says, "Lamenting is an essential spiritual discipline that we cannot forsake on this side of the Fall, because it offers us a way to keep the conversation going with the only One who can save us when life gets hard."