Five Ways to Invest in the Next Generation of Leaders
Practical tips for raising up more women in ministry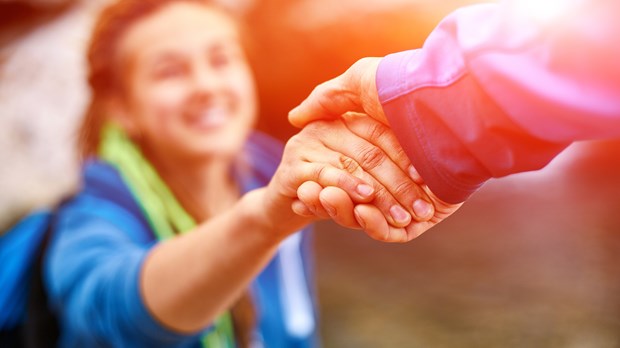 Editor's Note: In honor of International Women's Day today, we're publishing this practical article on developing the next generation of women leaders for ministry. Whatever your role, young women in your church are looking to you as a role model. What a privilege and honor to invest in them and watch God grow and develop them into amazing leaders. —Amy Jackson
Recently, I started helping with a small group for college women. I'm only a few weeks in, but I'm already in love. They're smart, passionate, kind, creative, and fun to be around. They are crazy about Jesus, and they love the church. They love deeply and care for each other incredibly well. When I look around this small group of 12 young women, I see unlimited potential.
As we were leaving after our second meeting, one of the women asked me, "Are you sure you want to take us on as a small group? I mean, we're a little crazy." I smiled, and told her I wouldn't have it any other way. As I drove home, I started dreaming and praying about how to help them unleash their God-given gifts to make an even greater impact in the world. These girls are the future of the church, and that gives me incredible hope.
An essential ingredient for healthy leadership is the ability to raise up other leaders. This is discipleship at its best: raising up the next generation of leaders in the church who will carry on the mission and vision of Jesus. When we develop leaders, we take the cap off our own leadership capacity and exponentially increase our ability to influence the world around us through discipleship.
In my experience, I've found that Millennials eagerly look for people to invest in them and challenge them. Here are five tips to help you recruit and invest in the next generation of women leaders:
1. Believe in her potential.
Stop looking for existing leaders, and start looking for passion and natural influence. When she speaks up, do her peers listen? Does she ask questions and demonstrate interest in a particular area of ministry? If so, she's exactly who you need to spend more time with. She might not have experience, but maybe that's because she hasn't been given a chance yet.
A young woman needs someone to believe in her and tell her she has what it takes. When I was starting out in ministry, I had an incredible boss who saw something in me that I couldn't yet see in myself. He believed in me, and kept giving me new opportunities that stretched me and helped me grow. If Eric hadn't believed in my potential, I would never have developed into the leader I am today. Give a young woman the gift of believing in her, and watch her rise to the occasion.