March 2017
The delicate balance of authenticity and confidentiality in leadership.
Image: iStock
Coco Chanel put it best: "Hard times arouse an instinctive desire for authenticity." The political and marketing arenas have picked up on this need to be genuine. Entrepreneur Magazine exposed the trend of millennial women using the power of the purse to send a message, which has in effect, changed the way companies brand their products. The author writes, "Millennial ...
continue reading
---
How to gracefully embrace your role as the strongest person in the room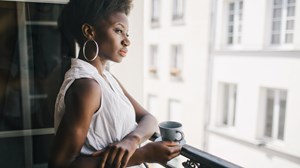 Image: iStock
There I was, halfway through a meeting, when I suddenly realized I had done it again. Without meaning to, I'd become the de facto leader of the group, and everyone was looking at me. I could see clearly that everyone realized I was now in charge. But they weren't all happy about it.
For one thing, I was a woman—and we all know not everyone is happy when women ...
continue reading
---
Cathy Loerzel founded The Allender Center to help people find healing from abuse and trauma.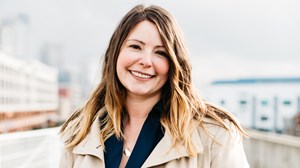 Image: Talitha Bullock
In the battle for restoration and redemption, you want Cathy Loerzel on your side. She is a woman of fierce compassion, an incredibly sharp creative mind, and the will and strength to get things done. She has the sparkle of conviction and ambition in her eyes. She is a force.
Loerzel is the Vice President of Advancement at The Seattle School of Theology and Psychology and the ...
continue reading
---
Parents in my children's ministry questioned my authority because I wasn't a mom.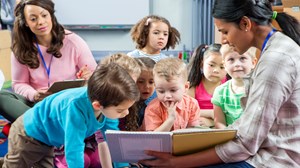 Image: iStock
Fresh out of graduate school and looking like I had just graduated from high school, I jumped into a church staff role as director of children's ministry. I had the education, the prior internship, and the experience working with kids. I was ready to make an impact. But I forgot to consider one thing: the assumption that because I didn't have kids, I couldn't ...
continue reading
---
What I've learned from 15 years of speaking at various events.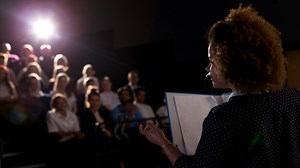 Image: iStock
All I remember is saying an emphatic yes—over and over again.
I couldn't believe my luck: 23-year old me had been asked to be the keynote speaker at a weekend conference. But as months went by and the event got closer, my usual last-minute way of operating in life didn't pan out. I spent the weekend stressed out, working long hours, and sleeping little, leaving ...
continue reading
---
5 questions to decide if projects outside your role are right for you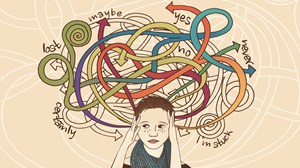 Image: iStock
How often do you hear requests like this:
Can you help us?
You would be perfect to lead this.
It won't take long.
We need you!
As leaders, these tempt us to say "yes" to projects beyond our regular responsibilities. Since many extracurricular opportunities in ministry (and beyond—like volunteering at school, being a team mom, leading a food drive, etc.) ...
continue reading
---
Practical tips for raising up more women in ministry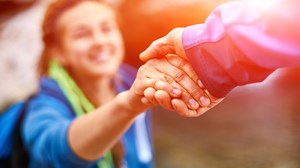 Image: iStock
Editor's Note: In honor of International Women's Day today, we're publishing this practical article on developing the next generation of women leaders for ministry. Whatever your role, young women in your church are looking to you as a role model. What a privilege and honor to invest in them and watch God grow and develop them into amazing leaders. —Amy ...
continue reading
---
Make a smooth transition from associate to lead pastor.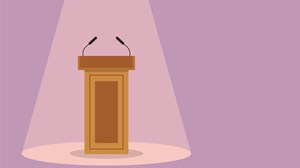 Image: iStock
With the last child in college, I dreamed of spontaneous weekend getaways with my husband. I planned out more hours for writing. I suddenly had a clean house all the time. It was my time. I could have nice things.
Then our lead pastor left for another position, and I (the associate) knew God was calling me to step into that role. I tried to explain to him that this transition ...
continue reading
---
How to discern if he or she is the right person to counsel you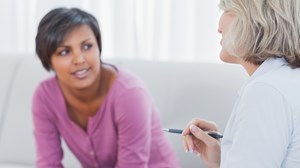 Women face unique issues in leadership, and it's okay to meet with a counselor to work through them. In my role as a ministry leader at a Christian college, I found myself in tears as I described to a colleague the significant toll the ministry I coordinate takes on me. She gently pointed out that we can experience vicarious trauma as we minister to others. Vicarious ...
continue reading