Six Tips for Taking Center Stage
Make a smooth transition from associate to lead pastor.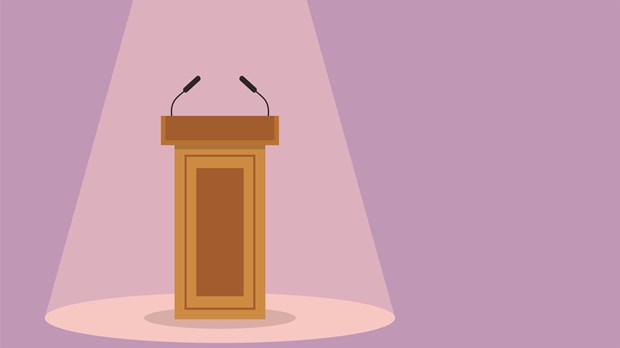 With the last child in college, I dreamed of spontaneous weekend getaways with my husband. I planned out more hours for writing. I suddenly had a clean house all the time. It was my time. I could have nice things.
Then our lead pastor left for another position, and I (the associate) knew God was calling me to step into that role. I tried to explain to him that this transition would suck up every minute of my life, and I reminded him of all those hovering dreams. He wasn't having it.
Women in ministry, more than their male counterparts, begin and often stay in support staff positions. Yet when God calls us to a new adventure, the transition can be intense. You didn't get the training in seminary for the things that seem to matter—like how to drive carpool and lead a board meeting at the same time, or how to handle the exponentially increased sense of responsibility and emotional reactivity.
When I made that transition from support role to lead, the massive weight of responsibility I hadn't ever felt as an associate fell quickly and heavily on my heart. Things my senior pastor had said and done suddenly made more sense. Things other people said and did suddenly became more hurtful.
I have wrestled with balancing self-care with giving my best to a deserving congregation. I have learned, paradoxically, that often the two rely on one another, and the things that save my sanity in this adventure look a lot like my old dreams for this time in my life—just modified.
Maybe you, like me, had an entirely different agenda planned when God stepped in and knocked. So I share some of the decisions I've made that helped me in this transition.
1. Hold Tight to Priorities
Work, and peoples' demands, will expand to fill all your time. Women, more than men, tend to let that happen, feeling more guilt for not doing what we perceive is needed. Yet studies show this is detrimental—not only to you, but also for the organization. Kathy Caprino writes in Forbes,
I see this behavior over and over in those who feel thwarted and unsuccessful. They are comfortable only when putting other people's needs ahead of their own. They feel guilt, shame and anxiety over claiming "I'm worth this." Successful people know what matters most to them—their priorities, values, concerns, and their mission and purpose. They are masters of their own ship and know where they want to head, and make bold moves in the direction of their dreams. To do this, they are very clear about their top priorities in life and work, and won't be waylaid by the priorities and values of others.