Use Your Strength to Serve Others
How to gracefully embrace your role as the strongest person in the room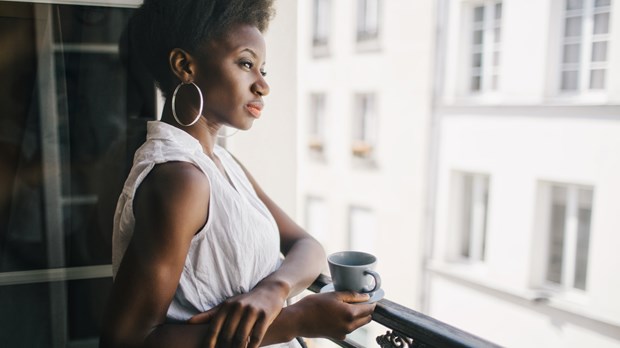 There I was, halfway through a meeting, when I suddenly realized I had done it again. Without meaning to, I'd become the de facto leader of the group, and everyone was looking at me. I could see clearly that everyone realized I was now in charge. But they weren't all happy about it.
For one thing, I was a woman—and we all know not everyone is happy when women show their strength. Also, I was young. I was early in my career, and I had only a dim understanding of my leadership gift and the potential strength of my voice. I was using these assets without a lot of intention or awareness, and they sometimes produced results that surprised me. As in meetings like this one.
I hadn't meant to take over. I had some passion for the topic we were discussing, and I had opened my mouth to advocate for my position. I had challenged what some of the other people said, and I had expected them to challenge me in return if they felt strongly. When they didn't, I interpreted their silence as agreement. It hadn't occurred to me that many people don't meet strength with strength. I didn't realize I had shut them down.
As I grew to understand myself better and learned from my mistakes, I developed more skill in finessing strength with grace and wisdom. Now when I realize I'm the strongest person in the room, I understand I have to take responsibility to use my strength to serve the whole group, not simply to serve myself.
Do you experience this often? If so, know this is a situation you can handle with carelessness, or with grace and wisdom. Here are some tips for handling it well.
Accept Your Strength
This can be difficult for anyone, but I believe it's often especially difficult for women with leadership gifts. We don't always receive affirmation or validation of our strength; in fact, we might receive flat denial and rejection. Sometimes leadership gifts seem like liabilities—they might lead us into more conflict than we would like or undermine the "nice girl" image we sense others want to see. But when people try to deny their God-given gifts, those gifts don't go away; they go bad. When it's not honored in a healthy way, a strong leadership gift can become a spirit of contention, scorn, or criticism. When coupled with insecurity, it can become a constant play for attention and control. For everyone's sake, it's best if you own your gift, recognize that God has given it to you for his purposes, and accept the responsibilities that come with it. Say "no" to the voice of shame, which tells you that you need to diminish others to prove yourself worthy, or that you need to suppress your voice.