Beat Imposter Syndrome
How to stand firm in who God says you are when you feel like a phony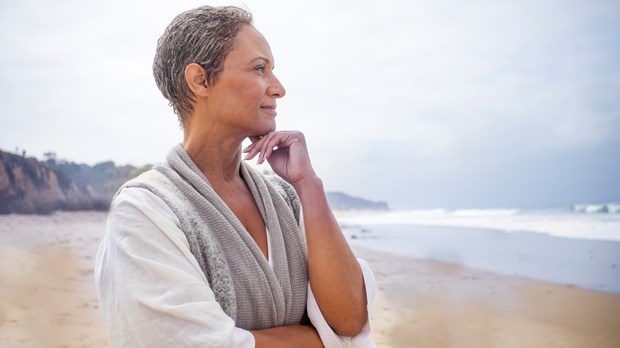 Karie sits in the boardroom around the table with her co-workers. Having just presented the fall vision, her manager asks for feedback from the team. Karie knows what she wants to say, even how to say it. Just as she begins to open her mouth and give her response, however, she hears a voice whisper sternly.

Don't you dare say anything.
Scanning the room, Karie notices no one has spoken. The cautionary voice stems from her own mind.
You could look like a fool.
As another team member begins to give feedback on the presentation, the voice continues, louder, more forceful.
See, you can't even find the confidence to get the words out. You don't belong here. You're putting on the suit and the heels, but you may as well be playing dress up. What will happen when they realize you're a fake? There's no way you're supposed to be part of such an influential team in this company!
The voice can often be relentless. What Karie is hearing are lies from Imposter Syndrome, a term coined by psychologists Pauline Clance and Suzanne Imes in 1978. Those who experience the Imposter Syndrome struggle to internalize their successes, positions, and accomplishments. They fear they will be found to be a "fraud" or a "phony." Imposter Syndrome can present a burden―from the boardroom to the dinner table, from the stage to the cubicle. It can stifle the influence we have as a coach, leader, mom, pastor, teacher, or even friend.
Many people struggle in this way, consistently believing they arrived at their state of success by mistake. Equally daunting, some surmise perhaps their achievements are the result of some sort of undeserved good fortune―threatening to disappear at any moment and expose they were a fake all along.
At home, new parents often describe feeling as though they are not cut out to parent their own children, second-guessing if they will ever get it right. In ministry teams, those who are asked to serve on committees at church wonder if the selection team really knew what they were doing when offering a position of leadership.
Imposter Syndrome can influence many areas of our lives, so it's important to acknowledge its effects. As people created to join God in his mission to the world, we must confront the Imposter Syndrome at its core. We all have a purpose God intentionally designed for us to live out: "For we are God's masterpiece. He has created us anew in Christ Jesus, so we can do the good things he planned for us long ago" (Eph. 2:10). Without question, the Imposter Syndrome will hold us back, preventing us from enjoying―and sharing―all God has for us.