Counseling Others When You Have Your Own "Me Too" Story
How to walk alongside sexual assault victims when you've been a victim yourself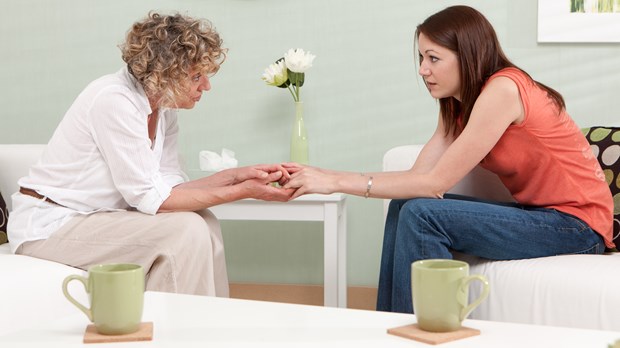 The scandal of Harvey Weinstein and the festering wounds left along his destructive path of sexual exploits made America face a fact: every day we interact with women who have suffered the horror of sexual assault. As #metoo flooded social media channels, multitudes of women felt the tide of suppressed emotion wash over their lives. In this world where every 98 seconds another person is sexually assaulted, we must grapple with the fact that many, many women have "me too" stories. And, we must recognize that many women leading in the church have experienced sexual harassment or assault themselves—maybe even within the church. The local church is one of my greatest loves, and I am not jaded, but we must be realistic. As much as I'd like to say the church is a safe place, untouched by the fallen desires of predatory humans—I've been in ministry too long to entertain such a foolish notion.
As female leaders, we must be ready to minister when we hear the cry for help, which means that many of us will counsel women who have been accosted, while still processing the emotions about our own "me too" moments. I am one of those women. As "me too" leaders venture into this redeeming work, here are some pitfalls we need God's wisdom to avoid:
1. Confusing your story with hers.
When I talk about the assault and abuse I've experienced, I am standing on holy ground because this is the place Jesus met me. He had called out in mercy long before, but it wasn't until I experienced assault that I finally turned to the only man who could save me—Jesus. But this isn't how every woman deals with her experience, and we can't project our own stories onto the women we counsel.
As we minister to women with stories of their own, we can't assume that they'll feel as we did or that they'll handle it the way we did. There's nothing to gain from comparing another woman's story—or the depth of her pain—to our own. Similarly, we can't assume that the things that helped us heal—beyond Jesus—will help her. Each woman walks her own journey to healing.
There are a number of ways women can deal with sexual assault. We can deal with it head on, push it down deep in attempts to hide it from memory, or let memories haunt us for a lifetime as they replay over and over in our minds. The redeeming choice is to take it to Jesus and do the work needed to find healing. I encourage you that if you have your own "me too" story and you haven't done this, start here. Even once we begin the healing process, hearing the stories of others can re-open our own wounds. You'll need to continue doing the work of healing on your own.