Make an Appointment with Your Heavenly Doctor
As we lead others, we can't overlook our own need for God's healing.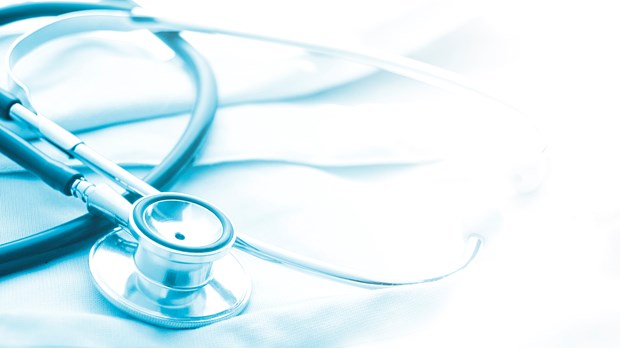 As leaders, we can find ourselves so busy administering the cure for the incurable situations in other people's lives that we somehow forget about the painfully self-destructive situations in our own. We find ourselves having private conversations about our pains, only to sweep it under the rug once we find temporary relief―or distraction.
Being in pain will cause us to do things we normally would not do. We might, for instance, return to lifestyles, sins, or habits we thought we were delivered from. The pain becomes so great we resort back to what didn't work before, hoping for a different result. The Bible tells us that "as a dog returns to its vomit, so fools repeat their folly" (Prov. 26:11). We might even find ourselves confiding our emotional pains publicly in social media rants in an attempt to gain sympathy―or at least empathy―when we should be sharing our pains and sorrows with the only one who can provide sustainable relief.
Choosing Faith
I have witnessed people who go through their toughest storms in life, remaining very calm and collected while standing on their faith in God to deliver them. I have also witnessed others struggle helplessly and wildly as if they never believed God existed at all. Wavering is a fleshly response to faith, while standing in faith is a spiritual response, acknowledging and applying our belief in God. We must commit to having faith in God alone―not having divided loyalties (James 1:6).
The Bible teaches us it is impossible to please God without faith. As soon as we think we have it all together, one of life's greatest lessons comes like the proverbial "Big Bad Wolf" and knocks over our straw-like faith. Relationships, finances, stress, and health are common sources of pain we find ourselves trying to handle alone, only giving them over to God when we have made such a tangled knot of it all that we must admit we need help. Finding peace in the midst of this pain can be the most challenging obstacle any of us can face, which is why Jesus tells us, "Come to me, all you who are weary and burdened, and I will give you rest. Take my yoke upon you and learn from me, for I am gentle and humble in heart, and you will find rest for your souls. For my yoke is easy and my burden is light" (Matt. 11:28–30).
The Cure for What Ails Us
If the symptoms of our physical pain require medication, a doctor gives us a prescription explaining specifically how the medication should be administered. Just as we take medication by faith with a high expectation that we will be healed, we have to have that same faith that God can and will heal our pain. We have received instruction: "Study this Book of Instruction continually. Meditate on it day and night so you will be sure to obey everything written in it" (Josh. 1:8, NLT). As we learn the will of God for our lives, we can apply his prescription to heal our pains and live a life pleasing to him and an example to others.