Christianity wins converts from Islam in spite of a growing Muslim revival.
If the rise of Islamic fundamentalism and the pursuit of "jihad," Islamic holy war, has shaken the citadels of international power, the movement has endured some shaking of its own from an unexpected force: evangelical Christianity.
In recent years, as Islam has ascended to power in several countries, Christians have been gearing up for a spiritual "counterrevolution." Organizations such as the Samuel Zwemer Institute and the U.S. Center for World Mission have alerted the church to the magnitude of the Muslim challenge. The world's Muslim population represents an unreached group of nearly 900 million people.
"If we don't go to the Muslims with the gospel in love, God will bring them against us in judgment," says J. Christy Wilson, Jr., a professor at Gordon-Conwell Theological Seminary and a former missionary to Muslims. "Muslim eschatology teaches [that] they will conquer the earth. They consider themselves in a holy war to take over the whole world."
Ironically, Wilson says, Muslims are more open to the gospel today than ever. "In the next 10 years I see a great influx of Muslims to Christ if Christians take the Great Commission seriously."
As a group, Muslims have been the focus of little Christian missionary effort. Wilson says less than 2 percent of Protestant missionaries have committed themselves to Muslim evangelism. Don McCurry, executive director of the Samuel Zwemer Institute, estimates that for every one million Muslims, only one full-time Christian missionary is working in Muslim evangelism. He says, however, that the number may be growing. His figures do not include "tentmakers," Christians who take secular jobs in foreign countries hoping to be involved in evangelistic outreach on the side.
Indeed, there is evidence of increased interest in reaching Muslims with the gospel. Inter-Varsity Christian Fellowship's triennial student missions conference at Urbana, Illinois, is a case in point. In 1981, only about 8 of the scores of workshops offered to Urbana's 16,000 conferees concerned Muslim work or Muslim regions of the world. Last year, however, students crowded some 30 workshops on Muslims and Muslim evangelism.
Mission agencies that are committed primarily to evangelizing Muslims reported a phenomenal response from students at last year's Urbana conference. Some 650 students inquired about the work of Frontiers, an agency dedicated to planting churches among Muslims. Frontiers president, Greg Livingstone, says that 2,000 young people have requested preliminary applications for missionary service since November.
Spurred by the ground swell of interest among missionary candidates, some established mission agencies have been forced to add Muslim evangelism to their ministries. Others have expanded their work among Muslims.
McCurry says that in the last three years, a dozen U.S. seminaries—including Fuller Theological Seminary, Dallas Theological Seminary, and Gordon-Conwell Theological Seminary—have added courses on Muslim evangelism. In addition, the Samuel Zwemer Institute has translated its seminar material into six languages.
During the last five years, three agencies were founded by converted Muslims to evangelize Muslims in the United States. One of those organizations, the Fellowship of Iranian Christians, based in California, has gone international to reach Iranians around the world.
Livingstone says he is encouraged by the potential of outreach to Muslims. "I think in the next two decades we are going to see tens of thousands of Muslims coming to Christ, because I think God is gearing up to do something. He is not prepared to write off one-fifth of humanity." Livingstone says that during the last 4 years, more Muslims have become Christians than during the previous 20 years.
In Indonesia, the world's largest Muslim country, hundreds of thousands of Muslims have turned to Christ, says Gordon-Conwell's Wilson. Growing numbers of Muslims in Bangladesh are gathering for Bible studies, and 7 out of 10 people baptized in Iran are converted Muslims. In fact, since Ayatollah Ruhollah Khomeini gained political control in 1979, Wilson says, more Bibles have been bought by Iranians than in the entire history of the country.
Evangelism among Muslims has been bolstered by new approaches that are increasingly being used by mission agencies.
"We are far more sensitive to cultural issues than we used to be in colonial days," says McCurry of the Samuel Zwemer Institute. "We are willing to let the converts sit down with an open Bible and design their own structure in terms of organization, liturgy, and lifestyle response to the gospel, rather than imposing the Western modes on them. As a result, Muslims now feel free to plant churches that are congenial to their ethnic and cultural background without compromising the gospel."
Referred to in missions circles as "contextualization," the approach gives churches the freedom to adapt some Muslim practices and styles, infusing Christian meaning into the old forms. This effort has resulted in some small Muslim-convert house churches in which believers use some Muslim worship practices, such as taking off their shoes, sitting on the floor, separating men and women during worship, and praying with their foreheads to the floor. In some cases, converts have adapted some Muslim dietary laws and feasts.
The approach is not without its critics. "Some would say it is syncretism," says Livingstone, of Frontiers. "[But] others would say it is love—not forcing 'Gentiles' to become 'Jews.' "
Another trend is an emphasis on the part of missionaries to build deep friendships with Muslims. New methods, like the Language Acquisition Made Practical (LAMP) program, encourage missionaries to develop close relationships with host families. In the LAMP program, a missionary enters a host culture as a learner. Some missionaries live with a family and learn firsthand the language and culture.
As a result of the LAMP approach, Livingstone says, "our people are getting marvelous relationships and entrance into clans that I personally did not get in 12 years overseas."
Have something to add about this? See something we missed? Share your feedback here.
Our digital archives are a work in progress. Let us know if corrections need to be made.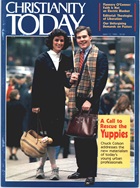 This article is from the May 17 1985 issue.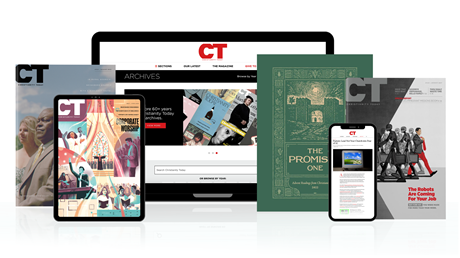 Annual & Monthly subscriptions available.
Print & Digital Issues of CT magazine
Complete access to every article on ChristianityToday.com
Unlimited access to 65+ years of CT's online archives
Member-only special issues
Subscribe
New Strategies to Evangelize Muslims Gain Effectiveness
New Strategies to Evangelize Muslims Gain Effectiveness