As schoolbells summoned students back to classes this fall, they also sounded the call for another round of controversy over the adoption of public-school textbooks and curricular materials.
The latest blow comes in a new report by People for the American Way (PAW), which says that due to the activities of "the Far Right and Religious Right splinter groups," the number of "censorship attempts and other challenges to public education" rose significantly last year. In response, Christian groups involved in educational issues vehemently deny censorship charges and say the numbers reveal merely that more parents are trying to have a say in their children's education.
Released last month, the PAW report, "Attacks on the Freedom to Learn," lists 244 incidents across the United States in which textbooks or curriculum materials were challenged by parents or concerned community groups. In 1989, PAW, which was formed ten years ago to counter conservative groups such as the Moral Majority, listed 172 incidents.
"The censorship movement in America is flourishing," said PAW president Arthur Kropp at a Washington news conference held to release the report. "In addition to continuing attacks on library books, plays, or supplemental reading, we're now seeing a resurgent Far Right assault on entire curricula. The plain truth is that these extremists are frightened by ideas and unimpressed by facts."
Kropp highlighted controversies over the Holt, Rinehart and Winston reading series Impressions, which he said has been opposed in 21 communities around the country. " 'Impressions' has become the target of the biggest mobilization of Far Right and Religious Right censorship groups since we began tracking incidents in 1982," Kropp said. He said several groups were spearheading the campaign against Impressions, including the Christian Educators Association International (CEAI).
The American Way
CEAI executive director Forrest Turpen denied that his group was organizing any censorship campaign against the reading series. "We got involved simply because numerous parents began calling us out of concern," he told CHRISTIANITY TODAY. "We wanted to help parents understand their rights and responsibilities and give them information about the [textbook adoption] process."
Turpen said his organization studied the series in question and believes it is "academically questionable," especially when compared to other available materials. In addition, he said, parents are concerned because the series seems to be "obsessed with witches and goblins and spirits and chanting and magic."
"Nobody is trying to censor," said Turpen. "It's just that these books are not quality books. Parents have the right to review their child's textbooks and be involved in the schools, and if they feel something is not correct, they also have the right to petition their elected representatives on the school board for redress. That is the American way."
In the past, the conservative Christian group Concerned Women for America (CWA) has tangled with PAW over public-school issues. However, CWA litigation director Jordan Lorence told CT he seriously questions PAW's assertion that the Religious Right is behind the growing number of incidents on the list. "I think PAW is missing the boat by not seeing this as widespread, grassroots dissatisfaction about public-school education," he said.
At the press conference, Kropp conceded that "not all the incidents" in the report "are directly traceable to the Far Right and Religious Right." But he said, "Even those with no apparent organizational links often bear the rhetorical imprint of the extremist groups."
Lorence accused PAW of using a double standard in its report. He noted that PAW did not complain when feminists urged removal of books portraying women in traditional roles or when a high-school valedictorian was ordered not to use references to Jesus Christ in her graduation speech. Kropp denied his group is "hostile" to religion. But, he said, by and large, it is religious groups that are applying "narrow-minded tests to the process of learning."
"The real losers in these struggles are inevitably our children," Kropp said. Ironically, that is one view with which both Lorence and Turpen agree.
CAPITAL CURRENTS
Nunn too sure on abortion
U.S. Senator Sam Nunn (D-Ga.), often mentioned as a potential 1992 presidential candidate, said in a constituent letter mailed last month that he has changed his position on abortion. In 1983 Nunn voted in favor of a constitutional amendment to overturn Roe v. Wade, but he now says "that the law cannot effectively prohibit abortions prior to the viability of the unborn child—the point at which an independent life can be identified for protection by the law." Nunn wrote, "That means I favor leaving the decision prior to viability to the informed conscience of the mother, and prohibiting abortions after viability except in cases where the life of the mother is threatened." Nunn, a Methodist layman, emphasized in the letter his continued belief that the Roe ruling "went beyond any reasonable interpretation of the Constitution."
Doug Johnson of the National Right to Life Committee says Nunn has never been "firmly in the camp." "He's always had a more complex abortion position than most members of Congress," Johnson told CHRISTIANITY TODAY, noting that Nunn received only a 25 percent prolife rating from his organization.
Hard-pressed on every side
The embattled National Endowment for the Arts (NEA) continues to be pummeled from all sides. The agency is now the subject of two lawsuits. The first was filed by four solo performers whose requests for NEA funds were rejected. The NEA's rejection letters gave no reason for the denial; the four, whose works include sexually explicit material, say their free-speech rights were trampled.
The Rutherford Institute has also filed suit against the NEA, claiming the agency "unconstitutionally used taxpayers' funds to engage in actions which are hostile toward religion and religious persons."
Have something to add about this? See something we missed? Share your feedback here.
Our digital archives are a work in progress. Let us know if corrections need to be made.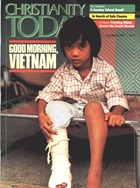 This article is from the October 8 1990 issue.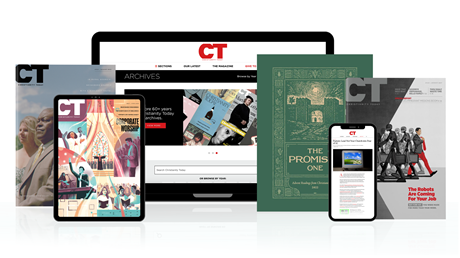 Annual & Monthly subscriptions available.
Print & Digital Issues of CT magazine
Complete access to every article on ChristianityToday.com
Unlimited access to 65+ years of CT's online archives
Member-only special issues
Subscribe
Textbooks: Censorship Conspiracy or Grassroots Concern?
Textbooks: Censorship Conspiracy or Grassroots Concern?