This coming fall, you can expect to see in the pages of Christianity Today a vigorous exchange about the translation issues raised by the TNIV—Today's New International Version. But don't look for it in our advertising pages.
The TNIV continues to trouble some members of our evangelical family. Though few biblical scholars are registering alarm, a number of ministry leaders are—so much so that recently 100 prominent evangelicals signed a "Statement of Concern," seeking to publish it in a variety of magazines as an advertisement against the TNIV. The names of the signers and the money committed to buying advertising space show that this is no marginal group of whiners looking for some publicity. They are serious people genuinely concerned about the suitability of the TNIV.
They came to Christianity Today seeking ad space. The ad was temperate and clearly reasoned, but we had to reject it. CT's parent company has a policy that prohibits us from publishing ads that call into question fellow Christians, their institutions, or their products.
This isn't the first time we've turned down such an offer, and as tempted as we might be at times to change the policy, we refuse to budge. We believe in healthy debate, and we don't think that important ideas should be promoted only by people with money to buy advertising space. We feel this leads to superficial argument. Think of recent political campaigns; they often became contests between advertising budgets.
So we've rejected the ad—but not the concern of its signers. We've invited them, in fact, to give more than a one- or two-page summary of their views (as per an advertisement), but instead a fuller expression of their arguments. Naturally, we'll have pro-TNIV writers as well. Our hope ...
1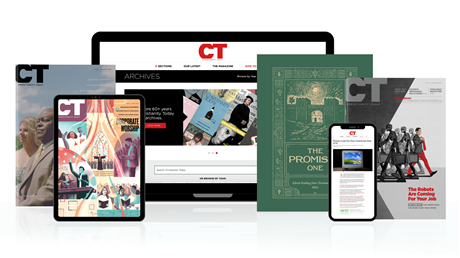 Subscribe to Christianity Today and get access to this article plus 63+ years of archives.
Home delivery of CT magazine
Complete access to articles on ChristianityToday.com
Over 120 years of magazine archives plus full access to all of CT's online archives
Subscribe Now
Getting the TNIV Debate Straight
Getting the TNIV Debate Straight