Chinese authorities are engaging in a severe crackdown against North Korean refugees and the aid workers who help them, according to the human rights group Christian Solidarity Worldwide (CSW). Refugees who are caught over the 350-mile common border face deportation to North Korea. Humanitarian workers, including Christians, face stiff prison sentences.
In December the Chinese government sentenced two aid workers, the Rev. Choi Bong-il and Kim Hee-tae, to prison for 9 and 7 years, respectively. A staff worker for Life Funds for North Korean Refugees, Takayuki Noguchi, was arrested in December and imprisoned, along with two other North Koreans who were with him.
In the last decade, an estimated 300,000 North Korean citizens have fled their country and its brutal Communist dictatorship. An estimated 50,000 North Korean refugees remain in China. Christians in North Korea face the prospect of horrific punishment for failure to participate in the cult of "Dear Leader" Kim Jong-il.
"Those who have been in contact with missionaries or South Koreans are subject to especially harsh treatment," CSW says. "Christians are likely to be executed or sent for life to hard labor camps." The organization estimates there are 100,000 political prisoners in North Korea.
Economic conditions in North Korea are atrocious. Two million people died in the recent famine. The per-person economic output is less than $1,000—far below the $17,300 level of neighboring South Korea.
Connie Snyder of Washington-based International Christian Concern told Christianity Today that "believers in North Korea are desperate to escape the cruelty and starvation. They risk their lives to cross the border of North Korea and China for freedom, or to bring back food to their families."
CSW says China wants to "destroy the network that provides humanitarian care to the North Koreans" to eliminate the refugee problem. "Thus, China has placed bounties on the heads of aid workers in the area and arrested and sentenced many who have sheltered and escorted escapees."
Snyder said Christians must speak out and pray. "Christians in China are in extreme danger trying to assist their North Korean brothers in Christ," Snyder said.
Tim Peters, founder of Helping Hands Korea, agreed. "The North Korean refugees and we activists who help them desperately need your consistent and fervent prayers."
Related Elsewhere:
Earlier Christianity Today coverage of China includes:
China Arrests Dozens of Prominent Christians | At least 50 detained in fresh crackdown on house churches, reportedly promoted by new video and book releases. (Feb. 18, 2004)
China's Christian Syndrome | David Aikman, author of Jesus in Beijing, says in 20 years Christians could have a major impact on China, and that could change the world. (Feb. 18, 2004)
House-Church Christian Dies in Custody | Family saw prisoner injured and bound with heavy chains (Jan, 15, 2004)
Crushing House Churches | Chinese intelligence and security forces attack anew. What you can do to help persecuted Christians in China (Jan. 13, 2004)
About-Face on Charities | Communist leaders invite even Christians to help the poor. (Oct. 21, 2003)
'Dangerous' Chinese Bill Is Thwarted | Article 23 would have automatically banned Hong Kong groups now outlawed on the mainland. (Aug. 21, 2003)
Breakthrough Dancing | A look at the one of the most creative youth ministries in Hong Kong—if not the world. (July 23, 2003)
Hit by the SARS Tornado | Breakthrough reacted quickly when the disease hit Hong Kong. (July 23, 2003)
Inside CT: Chinese Puzzle | Things are changing for China's church. (March 07, 2003)
Under Suspicion | Hong Kong's Christians fear antisedition measures will curb religious liberty. (Feb. 21, 2003)
Article continues below
Did Apostles Go to China? | Evidence suggests Christianity reached China in the first century. (Oct. 21, 2002)
Working with the Communists | Some evangelicals minister happily within China's state-supervised Three Self church. (Oct. 18, 2002)
Bush: 'I'm One of Them' | Religious persecution allegations set the stage for George Bush's visit to China. (Feb. 27, 2002)
'New' China: Same Old Tricks | Top communists, despite their denials, endorse arrest and torture of Chinese Christians by the thousands. (Feb. 15, 2002)\
The Unlikely Activist | How a bitter atheist helped besieged Christians—and became a believer. (Feb. 15, 2002)
What China's Secret Documents Reveal | The New York archive of religious persecution in China contains numerous government documents that show how the government controls religion. (Feb. 15, 2002)
China Persecution Dossier: Zhang Wu-Ji | Tortured to the point of death. (Feb. 15, 2002)
China Persecution Dossier: Shi Yun-Chao | Beaten for Hosting Bible Studies. (Feb. 15, 2002)
China Persecution Dossier: Gu Xiangmei | Surviving on "tiger's diarrhea." (Feb. 15, 2002)
In Perspective: What is the Falun Gong? | And why does the Chinese government want to destroy it? (Feb. 06, 2002)
Gong's 'Accusers' Claim Torture Induced False Confessions | Letters from imprisoned Christian women in China describe assaults with electric clubs (Feb. 01, 2002)
Gospel View from China | He Qi first saw Jesus' face in an old magazine. Now he paints his own images of the biblical story. (Jan. 25, 2002)
Church Leader Gets Reprieve | China's case against Gong Shengliang now on hold. (Jan. 24, 2002)
Previous Christianity Today articles on North Korea include:
Helping Refugees Run Roadblocks | No nation wants North Koreans, but Christians rally to their cause. (March 17, 2003)
Fleeing North Korea | Christians among the thousands making their way to China. (Oct. 7, 2002)
Persecution Summit Takes Aim at Sudan, North Korea | Christian leaders issue second "Statement of Conscience." (May 2, 2002)
South Koreans Help Neighbors (Aug. 9, 1999)
Famine Toll Exceeds 1 Million (Oct. 5, 1998)
Editorial: North Korea's Hidden Famine | The poor and the weak should not have to starve due to the policies of their government. (May 19, 1997)
Evangelicals Plead for Korean Aid (April 7, 1997)
Our digital archives are a work in progress. Let us know if corrections need to be made.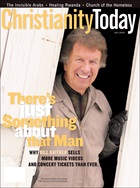 This article is from the April 2004 issue.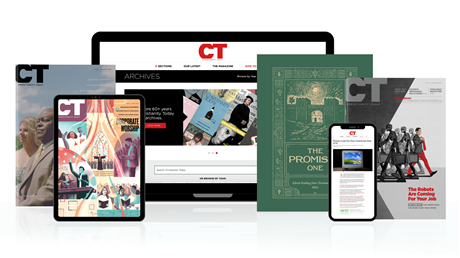 Find hope and historical insight. For a limited time, explore 60+ years of CT archives for free!
Daily devotions from Timothy Dalrymple during this pandemic.
Hundreds of theology and spiritual formation classics from Philip Yancey, Elisabeth Elliot, John Stott, and more.
Thought journalism that inspires you to think more deeply about your faith.
Border Crackdown
Border Crackdown