Usually books on multiracial churches approach the challenge from a theological, historical, or biblical angle. But in this highly readable and eminently useful work, George Yancey views multiracial ministry through a sociological lens.
In a research project funded by the Lilly Endowment, Yancey (with researchers Michael Emerson and Karen Chai) studied dynamics peculiar to multiracial congregations and identified principles to help church leaders who want to start or maintain them. In a straightforward way, this book is a resource for multiracial church growth.
Ministry leaders now move across cultural boundaries as never before, and resources and training for multicultural ministry are more easily available. Believers are mining both Scripture and tradition for insights into reaching across cultures. These signs reflect a desire to bring the gospel of reconciliation and demonstrate a commitment to live out our unity in Christ. Yancey, a sociology professor at the University of North Texas, grounds his argument for multicultural churches in key gospel themes: witness to Christ, inclusiveness, unity, reconciliation, and obedience.
He first addresses obstacles to such ministry: alienation, animosity, interracial mistrust, and social distance between groups. Most of the book describes seven principles for overcoming these barriers. He bases the principles on his analysis of successful multiracial churches.
The first two principles are inclusive worship and diverse leadership. Worship is not only cultural, but Yancey emphasizes that minorities' worship styles—not just mere token expressions thereof—must be integrated fully into the worship of the dominant group. That may mean singing in different languages. Among other suggestions, Yancey notes that balance is crucial for warding off the inevitable power struggle over worship styles. Likewise, diversity in both clergy and lay leadership, he says, is key to assuring respect for each culture's needs, concerns, and perspectives.
Getting to the core
The next two principles have to do with objectives and strategies. Multiracial ministry is more likely to bear fruit if related to a larger vision and purpose, such as witness and service. As for strategies, churches made up of primarily one racial group will not become diverse by accident. Rather, there must be willingness, motivation, and commitment.
The last three principles get to the core of becoming or maintaining a multiracial congregation. One deals with fostering skills for relating across cultures. Another looks at the effect of local demographics—whether the surrounding community is racially homogenous, in transition, or already integrated. How should a church aim for ethnic integration if there is no diversity in its surrounding community?
Yancey found that one church decided not to move from an increasingly mixed-race neighborhood because it was committed to multiracial ministry. Another church opted to move from its suburban white location to the inner city.
"Obviously, most churches do not value having a multiracial congregation enough to make such a radical decision," he writes. Those that do should move, but that is not the only option. Yancey found a few multiracial churches in segregated neighborhoods, though they had to work harder. And as the United States becomes increasingly diverse, he notes, Christian churches may increasingly find themselves in integrated neighborhoods.
"The challenge for predominantly white churches," he writes, "will be how to make these minorities feel comfortable within their churches."
The last principle, adaptability, focuses on the willingness to change—locations, ideas, practices, styles, and structures.
Yancey also describes how to apply the principles. They are not a recipe for success, but rather guideposts toward colorful Christian community. Though he does not discuss them, there are forces of resistance to multiracial ministry that shadow each of these principles. Holding to them means fighting the impulses that move congregations in the opposite direction.
Implicit in Yancey's discussion is that racism is often the underlying cause of multiracial ministry failures. What counts as racism varies among and within groups. As churches endeavor to become multiracial, they will undoubtedly discover that, in addition to the vision here for inclusive Christian life, we must discern and dismantle racist forces.
Happily, this book is not the only work expected from this research.
Douglas R. Sharp is professor of Christian theology at Northern Baptist Theological Seminary and author of No Partiality: The Idolatry of Race & the New Humanity (InterVarsity Press, 2002).
Related Elsewhere:
One Body One Spirit is available from Christianbook.com.
Christianity Today also reviewed United by Faith: The Multiracial Congregation as an Answer to the Problem of Race.
Article continues below
CT also hosted a forum of InterVarsity Christian Fellowship employees and their efforts to become a multiethnic ministry.
Recent Christianity Today articles on race and ethnicity include:
Graham Calls Bigotry a Sin | Evangelist calls for racial healing (July 16, 2002)
Sunday Colors | Dallas churches continue to challenge the racial divide (May 15, 2002)
The Forgotten Founder | The man who altered the course of black Baptist history finally has his say. (March 28, 2002)
Lost Common Cause | Christian focus on racial reconciliation is set back after Cincinnati's riots (June 14, 2001)
To the End, a Baptist Preacher | If you want to know Martin Luther King Jr., consult his sermons. (Jan. 21, 2002)
Separate and Equal | Martin Luther King dreamed of an integrated society. Boston minister Eugene Rivers thinks it was the wrong dream. (August 7, 2001)
Different Worlds | Interviewing blacks and whites in the same cities makes an author realize that these followers of Christ were speaking separate languages. (Oct. 2, 2000)
We Can Overcome | A CT forum examines the subtle nature of the church's racial division—and offers hope (Sept. 29, 2000)
Shoulder to Shoulder in the Sanctuary | A profile in racial unity. (Sept. 28, 2000)
Common Ground in the Supermarket Line | A profile in racial unity. (Sept. 27, 2000)
The Lord in Black Skin | As a white pastor of a black church, I found the main reason prejudice and racism hurt so much: because we are so much alike (Sept. 25, 2000)
Divided by Faith? | A recent study argues that American evangelicals cannot foster genuine racial reconciliation. Is our theology to blame? (Sept. 22, 2000)
Color-Blinded | Why 11 o'clock Sunday morning is still a mostly segregated hour. (Sept. 22, 2000)
Confessions of a Racist | It wasn't until after Martin Luther King, Jr.'s death that I was struck by the truth of what he lived and preached. (Jan. 17, 2000)
The March to Montgomery | Christianity Today's coverage of King's historic voting rights march, from our April 9, 1965 issue. (Jan. 17, 2000)
Martin Luther King, Jr.: A History | No Christian played a more prominent role in the century's most significant social justice movement than Martin Luther King, Jr. (Jan. 17, 2000)
Catching Up with a Dream | Evangelicals and race since the death of Martin Luther King, Jr (March 2, 1998)
Breaking the Black/White Stalemate | Jesse Miranda and William Pannell discuss the next step in racial reconciliation. (March 2, 1998)
She Has a Dream, Too | Bernice King talks about her father's death, her call to ministry, and what the church still needs to do about racism. (June 16, 1997)
Will the Walls Fall Down? | Promise Keepers draws a bead on the 'giants' of racism, family breakdown, and church disunity. (Nov. 17, 1997)
Racism | Youth Are Key in Moving Past 'Feel Good' Reconciliation. (Nov. 11, 1996)
(Please note that some of these articles are available exclusively in the CT Library.)
Have something to add about this? See something we missed? Share your feedback here.
Our digital archives are a work in progress. Let us know if corrections need to be made.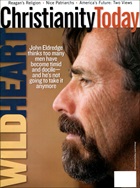 This article is from the August 2004 issue.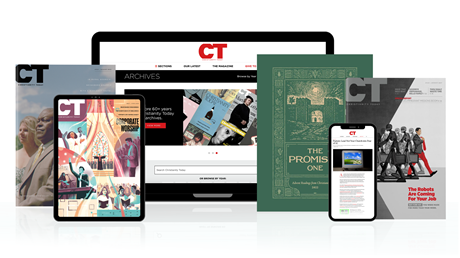 Annual & Monthly subscriptions available.
Print & Digital Issues of CT magazine
Complete access to every article on ChristianityToday.com
Unlimited access to 65+ years of CT's online archives
Member-only special issues
Subscribe
7 Habits of Racially Mixed Churches
7 Habits of Racially Mixed Churches