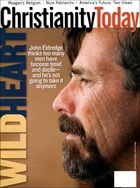 This article is from the August 2004 issue. Subscribers can read all of CT's digital archives.
Usually books on multiracial churches approach the challenge from a theological, historical, or biblical angle. But in this highly readable and eminently useful work, George Yancey views multiracial ministry through a sociological lens.
In a research project funded by the Lilly Endowment, Yancey (with researchers Michael Emerson and Karen Chai) studied dynamics peculiar to multiracial congregations and identified principles to help church leaders who want to start or maintain them. In a straightforward way, this book is a resource for multiracial church growth.
Ministry leaders now move across cultural boundaries as never before, and resources and training for multicultural ministry are more easily available. Believers are mining both Scripture and tradition for insights into reaching across cultures. These signs reflect a desire to bring the gospel of reconciliation and demonstrate a commitment to live out our unity in Christ. Yancey, a sociology professor at the University of North Texas, grounds his argument for multicultural churches in key gospel themes: witness to Christ, inclusiveness, unity, reconciliation, and obedience.
He first addresses obstacles to such ministry: alienation, animosity, interracial mistrust, and social distance between groups. Most of the book describes seven principles for overcoming these barriers. He bases the principles on his analysis of successful multiracial churches.
The first two principles are inclusive worship and diverse leadership. Worship is not only cultural, but Yancey emphasizes that minorities' worship styles—not just mere token expressions thereof—must be integrated fully into the worship of the dominant group. That may mean singing in different languages. Among other suggestions, ...
1
7 Habits of Racially Mixed Churches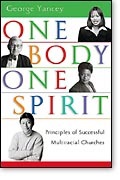 This slideshow is only available for subscribers.
Please log in or subscribe to view the slideshow.
7 Habits of Racially Mixed Churches