Nearly 2,000 years ago, Jesus and his band of disciples proclaimed a revolutionary message through stories, parables, and proverbs. Although few members of the early church could read or write, the message of the gospel took root, owing partly to its method of proclamation. Today, a number of mission leaders are calling for a return to Jesus' oral method of communicating. The majority of the world's people, they say, won't be reached any other way.
"Seventy percent of the world's people today can't, don't, or won't read," says Avery Willis, executive director of the recently formed International Orality Network (ION), a partnership of 22 mission agencies including the Southern Baptist Convention's International Mission Board (IMB), Youth With a Mission (YWAM), Trans World Radio, Campus Crusade for Christ, and Wycliffe Bible Translators.
Since the printing of the Gutenberg Bible, Willis says, Western Christianity "has walked on literate feet," indirectly requiring literacy for evangelism and discipleship. Yet more than 4 billion of the world's people are oral learners. According to the 2004 Lausanne paper "Making Disciples of Oral Learners," nearly 90 percent of the world's Christian workers serve among auditory learners and often use inappropriate, literacy-based communication styles.
ION seeks to equip mission agencies, churches, and individuals in effective oral strategies, and its mobilization of vastly different agencies has already been a feat in itself. "The amazing thing is we've all come with an attitude of what we can give, not what we can get," Willis says. "We've all agreed to leave our logos and egos at the door."
Powered by Partnership
Reaching the oral majority for Christ requires communicating in forms familiar to oral cultures, such as stories, proverbs, drama, songs, chants, and poetry.
The Lausanne paper tells the testimony of an Indian Hindu, a pastor named Dinanath, who came to Christ in 1995 through the work of a cross-cultural missionary. When Pastor Dinanath returned to his village in 1998 following two years of Bible college, he began preaching in the way he'd been taught. But few villagers showed any interest, leaving him discouraged and confused.
The next year, Pastor Dinanath attended a seminar on storytelling methods. He realized that a lecture style and printed books couldn't reach his people, so he changed his preaching. He began telling Bible stories and singing gospel songs put to traditional music.
By 2004, his village church had multiplied into 75 churches with 1,350 baptized members. "This is the next wave in missions," Willis says, "like a Gutenberg II."
A former senior vice president for the IMB, Willis saw the door for cross-agency collaboration open in 1995 at the AD2000 and Beyond Movement's Korea gathering. It was there that he publicly repented for the Southern Baptists' pride in believing they could reach the world by themselves. Later, at the Amsterdam 2000 conference, a group of nine mission leaders including Willis formed an informal organization, Table 71, to begin talking about ways to work together. In February 2005, ION was formed.
Willis is quick to cite the gifts of agencies involved in ION: "Wycliffe brings the integrity of Bible translation, the IMB contributes church planting and Bible storying methodology, Campus Crusade brings its global media expertise in the Jesus film and its work on college campuses, YWAM brings its training and recruiting gifts, Trans World Radio has the ability to put stories on radio, and so on."
That's not to say that the agencies agree on everything. Although Wycliffe actively participates in ION, it remains committed to literacy training and Scripture translation for the world's minority language groups. Freddy Boswell, Wycliffe International's vice president for Scripture promotion, hesitates to throw his full support behind the orality movement. "There's an emotional rush to meet oral needs. It's something new and exciting to say, 'Hey, can we do something to reach 70 percent of the world's population?' " he says. "But let's not forget literacy and translation."
Wycliffe still promotes study of the printed Word as the key to evangelism and long-term discipleship.
Morgan Jackson, international director of Hosanna/Faith Comes By Hearing (FCBH), affirms that, ideally, "orality never moves people away from literacy—it moves them to literacy."
Working with Wycliffe and national Bible societies, Jackson's ministry records and distributes Scripture readings around the world. After hearing the Scriptures, many listeners immediately want to read the Bible themselves, Jackson says.
Last year, FCBH joined the Jesus Film Project to test an outreach program in 28 languages. Following more than 4,000 showings of the Jesus film, local volunteers trained by FCBH led weekly Scripture-listening and discussion groups. The results surpassed all expectations. In Nigeria, 10,000 people made decisions for Christ, and 7,900 joined listening groups. Six months later, 42 of the groups had become churches. "Before, when you showed the Jesus film in some places," Jackson says, "people came to Christ, but you could come back six months later and nothing would exist."
It can take time to train cross-cultural workers in oral techniques, which require a greater appreciation for the concrete. Trans World Radio's training courses contrast how oral and literate learners think.
"When we're taught to read and write, one of our first lessons in literacy is categorizing shapes into circles, triangles, and squares," media services officer Tom Tatlow says. "But an oral person would say, 'That's a wheel, a pie, or a box.'"
Thanks to ION and others, oral strategies are beginning to seep into local church missions. At a Finishing the Task conference held in November at the Billy Graham Training Center in Asheville, North Carolina, ION provided each church that selected an unreached people group with resources for oral strategies. Also, one of the five thrusts of the ambitious PEACE plan launched by Saddleback Church's Rick Warren targets literacy. Curtis Sergeant, Saddleback's director of church planting, stocks Saddleback's website with resources for training literacy tutors and employing oral strategies in a range of ministries.
LaNette Thompson, an orality consultant for IMB, has been receiving more requests than she can accept from mission agencies. She says that seminaries and church leaders in West Africa have been slow to accept oral strategies, because Western missionaries have instilled "the expectation that church leaders must be literate." However, Thompson believes gospel storying will catch on with African women, traditionally the storytellers in their families.
In early 2007, ION plans to hold a consultation in Delhi, India. "We really want to raise indigenous leaders on every continent who take this message and do what they need to do," Willis says.
While orality may make headlines in the West, its strategies aren't novel for majority-world Christians, says Scott Moreau, editor of Evangelical Missions Quarterly and chair of Wheaton Graduate School's intercultural studies department. Moreau points to the explosion of the church in Asia, Africa, and Latin America in the last 50 years.
"We might be reinventing a wheel that they've been using a long time," he says. "But it's exciting that we're discovering for ourselves what's going on and using it to the kingdom's advantage."
Dawn Herzog Jewell works for Media Associates International, a communications training ministry.
Related Elsewhere:
Also posted today is an article on oral learners in literate America.
The International Orality Network has "Making Disciples of Oral Learners" from 2004 Lausanne.
More on missions is available on our website, including:
Walking the Talk After Tsunami | In a region known for its hostility to the church, Christian relief work is building bridges with Muslims. (Feb. 28, 2006)
Word and Deed, Again and Again | Five months later and counting, Katrina continues to change the lives of both victims and volunteers. (Feb. 27, 2006)
Missions Incredible | South Korea sends more missionaries than any country but the U.S. And it won't be long before it's number one. (Feb. 24, 2006)
The Soul Hunters of Central Asia | The most Baptist state in the world—Nagaland—is vying to become a powerhouse for cross-cultural missions. (Feb. 10, 2006)
Have something to add about this? See something we missed? Share your feedback here.
Our digital archives are a work in progress. Let us know if corrections need to be made.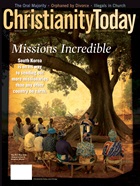 This article is from the March 2006 issue.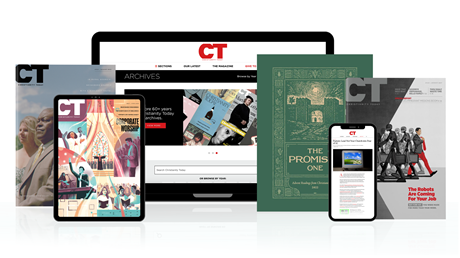 Subscribe to Christianity Today and get access to this article plus 65+ years of archives.
Home delivery of CT magazine
Complete access to articles on ChristianityToday.com
Over 120 years of magazine archives plus full access to all of CT's online archives
Subscribe Now
Winning the Oral Majority
Winning the Oral Majority