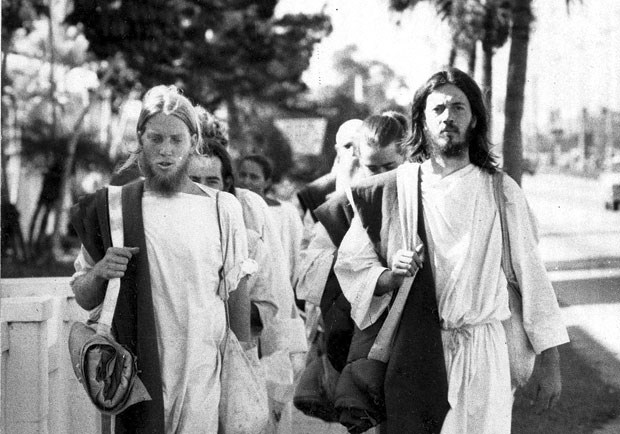 The Family International (TFI), a controversial Christian movement known for once using sexual favors to win converts, has launched significant reforms that have stunned cult watchers and followers alike.
Known originally as the Children of God, the group began in 1968 as part of the Jesus People movement but became infamous for its sexual libertarianism, prophetic obsession, and elitism.
Founder David Berg adopted evangelical views on many doctrines, but over time his teachings supplanted the Bible. Cult watchers criticized Berg's teaching that female disciples should use sexual favors—termed "flirty fishing"—to convert men to Jesus. More notoriously, the group once had an open attitude about sexual contact between adults and minors.
Both practices ceased by 1987, but even after Berg's death in 1994, TFI leaders Peter (nee Steve Kelly) and Maria (nee Karen Zerby, Berg's widow) taught that consensual sex between non-married adults was permitted in Family homes and encouraged members to think of Jesus as a love partner.
The last time TFI made headlines was in January 2005 when Maria's son Ricky Rodriguez, the once-future leader who left in 2001, killed longtime member Angela Smith and then shot himself.
But a new vision for TFI, which peaked at 15,000 members and numbers 4,000 today, may lead to less shocking headlines.
In a 2010 document called "Change Journey Manifesto," Peter (who married Maria after Berg died) announced that God said TFI needed to change directions in order to fulfill its mission and allow members to blossom as individuals. "We are standing at the edge of the cliff, poised to dive into the future, into the new," he wrote.
Spokesperson Claire Borowick told CT that what TFI today calls "the reboot" involves dismantling the group's worldwide organizational structure and the breakup of much of its communal living. Doctrinal changes involve a stronger endorsement of biblical authority, the minimizing of Peter and Maria as sources of revelation, and a more conservative expression of sexuality. "Any previous writings that contain sexually explicit applications have been removed from circulation," said Borowick.
The reboot also makes frequent mention of focusing on principles rather than rules. Peter apologizes that regulations "made being in the Family feel a lot less like being on a spirit-led adventure … and rather like being bound to a works-based religion."
Gary Shepherd, a leading scholar on TFI, expressed surprise. "I don't know of any comparable group that has changed so quickly or so fundamentally altered such a large number of its beliefs and practices."
He and twin brother Gordon, authors of Talking with the Children of God, have studied the movement for almost two decades. "We were both very surprised at the range and depth of the changes and had only some preliminary hints of this massive transformation," said Shepherd. He suspects the voices of second-generation members helped shape Peter and Maria's reboot.
James Chancellor, author of Life in the Family and a professor at Southern Baptist Theological Seminary, was also caught "off guard," particularly over the group's move away from communal living. "[Peter and Maria] may have come to some personal spiritual conclusions that there were serious errors that were endemic to the movement as it was," he said.
The reboot has been greeted with scorn on anti-Family websites. Some writers suggest that Peter and Maria are retiring with the group's money in the face of dwindling membership. Others say many Family members feel betrayed by the changes, speculating that "with their newfound freedom, it's only a matter of time before [TFI is] only a memory."
Peter and Maria are far more optimistic. In his "Blueprint for the Future," Peter wrote, "We envision the Family providing an empowering environment—one that infuses members with inspiration and confidence to enact their dreams and plans for God."
"[TFI] has always been innovative and adaptable," said Shepherd. "It will be fascinating to see whether this reboot brings more stability to the movement and a greater peace with ex-members and the larger evangelical world."
Related Elsewhere:
Previous Christianity Today articles about theology include:
A Purpose-Driven Cosmos: Why Jesus Doesn't Promise Us an 'Afterlife' | Jesus Christ embodies the meaning of life, the goal of history, and the pattern of the future. (February 27, 2012)
Resolving to Lose More than Pounds | What theology might have to do with your New Year's resolution. (December 30, 2011)
Why We Need Jesus | Reason and morality cannot show us a good and gracious God. For that, we need the Incarnation. (December 2, 2011)
Previous CT articles on cults include:
Cult Watchers Reconsider | Former Detractors of Nee and Lee now endorse 'local churches.' (January 26, 2009)
Loose Cult Talk | There just might be a better way to solve theological disputes. (March 1, 2006)
Local Church Fights for Evangelical ID Card | Witness Lee group sues for $136 million over Harvest House cults article. (February 1, 2003)
See CT's news section and liveblog for more news updates
Have something to add about this? See something we missed? Share your feedback here.
The Cove: A Novel
Ecco
2012-04-10
272 pp., 13.75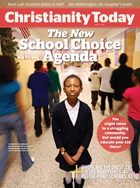 This article is from the April 2012 issue.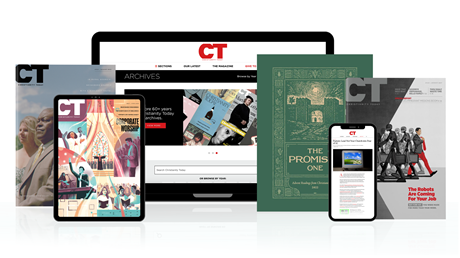 Annual & Monthly subscriptions available.
Print & Digital Issues of CT magazine
Complete access to every article on ChristianityToday.com
Unlimited access to 65+ years of CT's online archives
Member-only special issues
Subscribe
Sex Sect The Family Cleans House
Sex Sect The Family Cleans House