true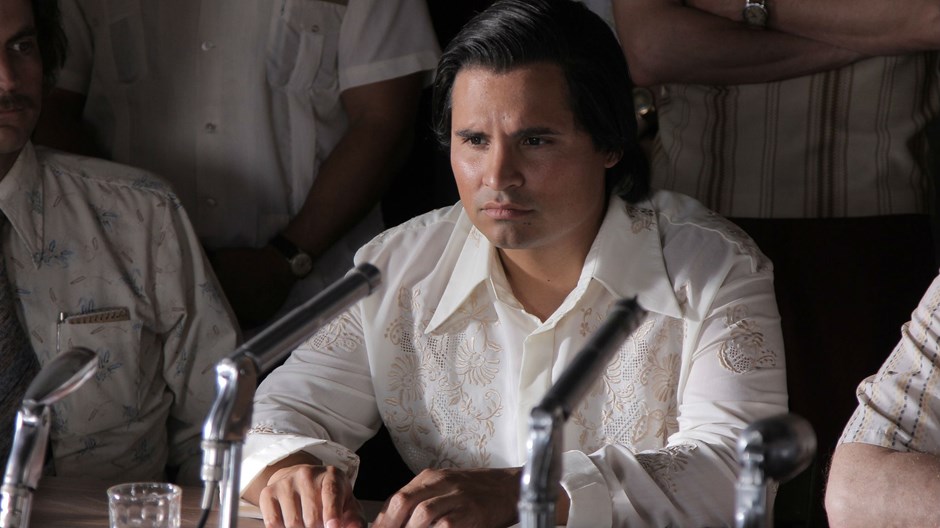 Image: Participant Media
This week is the South By Southwest (SXSW) Film Festival, and we're lucky enough to have updates from the festival every day.You can read the first here, thesecond here, and the third here.
Beginning With The End, directed by David B. Marshall
Silicon Valley, directed by Mike Judge
A Night in Old Mexico, directed by Emilio Aragón
Cesar Chavez, directed by Diego Luna
Surely a candidate for most unlikely feel-good documentary of the year, David B. Marshall's Beginning with The End follows a group of high school students who volunteer as hospice workers. Marshall shadowed two classes over a period of two years, taking months to build relationships so that hospice residents (and their families) might feel comfortable letting him turn on the camera during some of the most intimate moments a person can experience.
Marshall, who sat down with me for an interview at SXSW, called the student volunteers "all kind of brilliant," and justly praised teacher Bob Kane for organizing a class that "taught kids a bunch of skills involving physical touch" to help them overcome the fear of interacting with the dying while creating a space where they could expose and process emotion and experiences that our youth-based culture tries its best to repress.
Teens today are one of the most stereotyped demographics, too often thought of as shallow, disconnected, cynical, and materialistic. Nearly every senior at Kane's school elected to take the hospice class; it was not a required course. Marshall said bluntly, "The kids want it."
Why? Perhaps a scene in which a boy raised Baptist talks about caring for a dying Roman Catholic nun gives us a hint. When approaching another human first as a servant, one finds the core values of love, compassion, and humility often have a greater power to unite us than does our theology to separate us. Those involved in Christian education take note: values are instilled through practice as much if not more than they are learned through indoctrination. If, as the song says, children are our future, give Marshall sixty-four minutes and he may just convince you that there is hope for us yet.
SXSW has a number of panel discussions as well as screenings. The only one I have attended so far was Participant Media's panel discussion about using narrative as an instrument for social change. It featured (among others) directors Diego Luna (Cesar Chavez) and Margaret Brown (The Great Invisible). Participant's motto is "Entertainment that Inspires and Compels Social Change."
Can entertainment have a social agenda? What lessons might Christian media take from a successful company with an avowed mission to provoke change as well as provide pleasure?
Both directors spoke of the challenges of getting stories they are passionate about made and heard in an industry that constantly asks them if their films can be sexier, funnier, or more pleasurable. Brown admitted that in most cases, a good documentary is only the beginning of a discussion that might eventually affect people's hearts and minds, stating that change "has to come from the audience wanting things to be different." Both she and Luna emphasized film's ability to connect with an audience emotionally, not just rationally, as a key to its power. Luna commented wryly that spending three or four years of your life making a film "will haunt you if you don't know why you are doing it."
Luna's biopic, Cesar Chavez, played later in the same day. It boasts an exceptional cast, with Michael Peña in the title role, America Ferrera as Helen Chavez, and Rosario Dawson as Delores Huerta. It's a well-made film, but . . .
In the last year I have seen cinematic biographies of Lech Walesa, Nelson Mandela, and now Cesar Chavez. As inspiring as each of these men were, their biographies should not all feel interchangeable, should they?
Perhaps these men's lives were too big to be reduced to a commercial movie without streamlining them to the point of oversimplification. Richard Attenborough's Gandhi was over three hours long, and Cesar Chavez is just a touch over half that length. Thus, as with Mandela: Long Walk to Freedom, you get the highlight reel rather than the measure of the man.
It seems a given going in that we will get a scene in which the protagonist insists on non-violence when the tables are momentarily turned on an oppressor, that a wife or child will chastise the social organizer for caring more about the cause than his family. I liked the film, but only, if I am honest, because I felt obligated to do so.
Luna repeatedly spoke in his panel session and in introducing the film of his work as an opportunity to "celebrate" something (or someone) besides ourselves. I can certainly join in the chorus of celebration for Chavez's remarkable life.
I just wish that Luna's film had allowed me to emotionally bond with his protagonist before calling on me to reverence him.
Speaking of reverence, it is hard to think of another word for what the audience at A Night in Old Mexico felt for star Robert Duvall. Now in his eighties, Duvall is credited at IMDB with one hundred and forty-one movies. A Night in Old Mexico is a cross between The Treasure of Sierra Madre, No Country for Old Me, and, maybe, Last Vegas. Duvall plays Red Bovie, a proud Texan who has just lost his ranch and fears that moving into a trailer means accepting death. When his grandson shows up at his door to help him move, Red makes a dash for the border, where there is a lot of local color.
The film reminded me a bit of John Sayles's Go For Sisters; it uses plot as an excuse to get to know its characters, rather than characters as engines to propel the plot. But the screenplay doesn't dig as deep as Sayles's typically do, and there is a bit too much telling rather than showing.
Night opens with an epigraph from Dylan Thomas's "Do Not Go Gentle Into That Good Night," which it doesn't seem to understand is a young poet's lament about old age, not an old poet's formula for redeeming it. Duvall has a little too much life and energy yet for us to take Red's suicidal desperation as something more than affectation. When he turns over tables at a cantina screaming that he is "not done yet," he is mostly preaching to the choir. I liked the film, but only, if I am honest, because I like everything with Duvall in it as a matter of principle.
SXSW includes a few select television pilots in its film program in recognition that the comingling of talent between film and television has never been greater. Mike Judge, for example, is known both as the director of Office Space and Idiocracy as well as the creative force behind the television shows Beavis and Butthead (which was turned into a feature length film) and King of the Hill (which, sadly, was not).
The world premiere of his pilot for Silicon Valley was as funny as I hoped it would be, with Judge skewering TED talks and Internet media language mangling. The premise is about a group of social misfits who have to decide whether to take the money (for a new app) and run or leverage some venture capital into the opportunity to become gazillionaires with social consciences.
All was well and good until one of the team members reveals a tattoo of an upside down cross. He's a "LaVey Satanist with slight theistic tendencies." I wondered if this was just a set up for a single throw away gag—he needs to add a second tattoo that reads "this end up," but I don't really want to stick around for episode two to find out. Feel free to tell me that makes me a consumer bigot.
We all have our prejudices, I suppose, even those of us with slight theistic tendencies.
Kenneth R. Morefield is an Associate Professor of English at Campbell University. He is the editor of Faith and Spirituality in Masters of World Cinema, Volumes I & II, and the founder of1More Film Blog.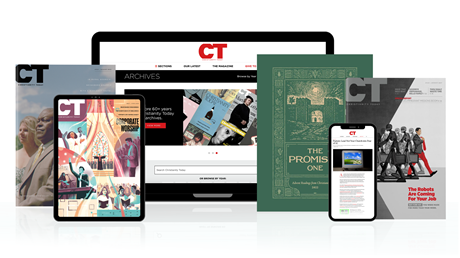 Annual & Monthly subscriptions available.
Print & Digital Issues of CT magazine
Complete access to every article on ChristianityToday.com
Unlimited access to 65+ years of CT's online archives
Member-only special issues
Subscribe
SXSW 2014—Day 4: Beginning with The End; Silicon Valley; A Night in Old Mexico; Cesar Chavez; Participant Films Session
SXSW 2014—Day 4: Beginning with The End; Silicon ...