Image: hin255 / Shutterstock
As stores fill up with pink products, we know it must be Breast Cancer Awareness Month again. Never mind the fact that these products generate only miniscule donations to breast cancer research, screening, or treatment. The pink ribbon is more of an advertisement for these "pinkwashed" companies than a genuine social good. And forget the crude advertising that suggests women's body parts are worth saving because of their sexual value. Better to ask, is knowledge about health really as useful as awareness campaigns seem to suggest?
While good information is necessary to make appropriate decisions, overemphasizing "awareness" undercuts the role that other factors play in our health. At this point, public awareness of breast cancer is not going to increase no matter what we slap a pink ribbon on. Nearly every woman knows that breast cancer is a problem. Far more women need insurance, a primary care provider, or a ride to their nearest available mammogram appointment.
Further, too much information can be harmful. Do enough tests, and eventually false positives start to pile up. Too-frequent mammograms or blood tests for prostate cancer have been shown to increase anxiety-provoking and painful biopsies without preventing deaths. (This is why, for example, we don't scan the brains of every person who has a headache—too many false positives for cancer.) Patients ask me to "get tested for everything," not realizing that our symptoms, age, family history, and environment have to guide the testing we perform. Awareness without the right context does no good.
We don't become healthy by passively receiving information about health and submitting to medical procedures. This is too bad, since this is what our medical system is currently designed for. Rather, we maintain and cultivate health by being attentive to our bodies' needs and the physical and social contexts we are in.
When it comes to preventive care and chronic illness, the role of medical providers is not necessarily to fix us, but to judiciously use tests and procedures to be more attentive at the right times. In the case of breast cancer, our attention should be drawn to personal risk factors for the disease, like insufficient exercise, or social factors that prevent people from accessing care at the right times.
Many health concerns like cancer prevention and treating mental illness involve spiritual health as well: It takes spiritual and moral discipline to keep up with habits like exercise or regularly taking medication. Indeed, our systems of insurance and accessing care desperately need to be reoriented toward helping people take charge of their own health with guidance from professionals, rather than helplessly throwing themselves at providers in the hope of being fixed.
The role of medical providers is not necessarily to fix us, but to judiciously use tests and procedures to be more attentive at the right times.
A healthcare system that fails to attend to the spiritual contexts of our lives will be deficient. The moral and spiritual aspects of our lives are just as consequential as having the right information. Providers fail their patients if they focus only on the scientific provision of information for our bodies without addressing the spiritual guilt and shame (or joy and grace) that shape what we do with the information we're given.
It's true in our spiritual lives as well: Most of us are well aware we are sinning. We don't just need more information about the severity of our wickedness. We need ways to attend to the habits that lead to health.
To take stock of our health, it's fine to ask, "What do I need to be aware of?" or "What tests would find an insidious health problem while it can still be treated?" More often, though, we should ask ourselves or our doctors, "What habits can I practice that would help me care for the body God has given me?"
Paying attention to ourselves and to the world around us in this comprehensive Christian way will help us identify the problems no mammogram can find and deal with the symptoms no drugs can treat. That's the awareness we really need.
Matthew Loftus practices family medicine in Baltimore where he lives with his family. They hope to return to their health care work in South Sudan. (MatthewandMaggie.org).
Have something to add about this? See something we missed? Share your feedback here.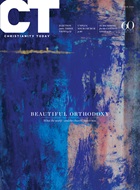 This article is from the October 2016 issue.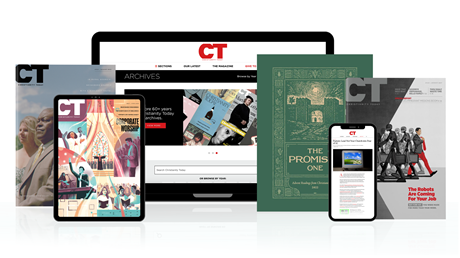 Subscribe to Christianity Today and get access to this article plus 65+ years of archives.
Home delivery of CT magazine
Complete access to articles on ChristianityToday.com
Over 120 years of magazine archives plus full access to all of CT's online archives
Subscribe Now
Do We Really Need More Breast Cancer 'Awareness'?
Do We Really Need More Breast Cancer 'Awareness'?