I thoroughly enjoyed the article about the humanless economy. The reminder of intrinsic value is one our society deeply needs.
@btothekdude
Governmental structures are too stuck in their own dysfunction to effectively address this issue that is already upon our society, and by the time they do begin to address it, the resulting societal problems will spiral out of control. The church must seize this opportunity by refocusing some of its missions resources to address this problem before it gets into a vicious downward spiral. This article should be one of many to serve as a wake-up call for the church to start praying for God's wisdom and direction in preparation for this significant change in society.
Lance Sneath, Burkburnett, TX
While I applaud the authors in their willingness to grapple with the subject of robotics and its potential impact on society, I respectfully submit that there are two fundamental areas where this article falls entirely off of the rails. First, the majority of private enterprises will never be in a position to provide extracurricular skills assessments and technology training for employees over and above the requirements incumbent upon them to merely stay afloat and to be competitive. However, employers with vision will find ways to utilize higher technology to provide a better product or service while drafting their employees into the mix.
Second, why does the Christian mindset always seem to be that of accepting the loser's bracket before a new challenge even begins? Instead of running from a technological world, why are we not encouraging Christians to embrace newer technologies and perhaps even become the leaders of this field? That said, I am not terribly hopeful that the Christian world will act differently this time around (unless Christian hearts and minds change at better-than-robotic speeds).
Tony De Angelo, New Haven, CT
Many years ago I had the difficult task of raising financial support to be part of the support staff of an evangelical college ministry. Keeping supporters interested in my "ministry" thousands of miles away was a challenge, even though I faithfully sent monthly letters highlighting the ministries of those I served. Many others with whom I worked faced similar challenges, especially those who were not raised in an evangelical church. Mission organizations need to account for the natural tendency of home-based donors to favor those on the frontlines of a ministry. It seems to me that the customers of the support staff (the frontline ministers and their sending agency management) know best their value and should be responsible to provide for the cost of those services. In fact, I would be hesitant to donate to a mission support organization such as those mentioned in this article, because I'm not in a position to know if they are truly needed or not.
Kathy Jackson, Birmingham, AL
The article on "God Bless America" was right on. There is nothing wrong with allegiance to your country as long as it is subordinate to your allegiance to Christ. Too many people emphasize the wrong in America to the point of ignoring the good.
Wayne Shockley, Brooklyn, WI
I'm not sure who disagrees with this. The concern being expressed is for the over-the-top mixing of worship and nationalism.
@alanlcross
For the last few years, I've had a difficult time understanding the relationship between Matthew 16 and 17. Mike Kibbe's article on the Transfiguration helped me understand the flow of those two chapters and the relevance of the Transfiguration for the church.
Valerie Austin, L'Abri Fellowship, Huémoz, Switzerland
Thanks for writing the article on the joy of playing. A fitting essay to read on vacation!
@Leon_Johnston
As a retired pastor, I find that I am frustrated at the opportunity for all play. I want to be useful for God's kingdom but find little opportunity to be as engaged in "kingdom work" as I would like. You suggest that "wonder" and "worship" will occupy us in heaven, so it would seem that any foretaste of such should have some element of one of these. Is it only in retirement that we discover that this command to work, like all of God's commands, is meant to lead us into the most abundant life possible?
Barry Liffiton, Waxhaw, NC
The story about the conversion of the interpreter was awesome. The many ways God orchestrates conversions of people is amazing and exciting! Especially in places where Christianity is not as widely accepted. I am thankful for such testimonies, which reveal to us all that God is still working in ways we are not always aware of.
Barry Hower, Concord, NC
Corrections

Our September cover story, "In Memory of These," incorrectly stated that Montgomery, Alabama, has no markers acknowledging slavery. In fact, it had none until 2013, when the Equal Justice Initiative, the story's subject, erected three historic markers in the city commemorating the domestic slave trade.
In our June cover story, "Bringing Light to the Trafficking Fight," anti-trafficking ministry AIM was misidentified as Agape International Ministries. The correct name of the organization is Agape International Missions.
Have something to add about this? See something we missed? Share your feedback here.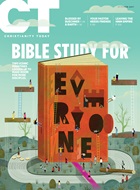 This article is from the October 2017 issue.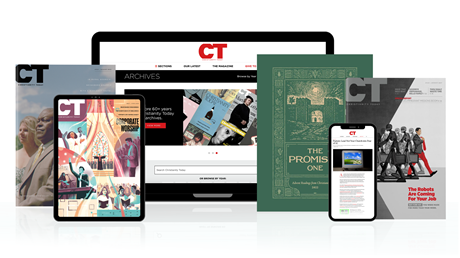 Annual & Monthly subscriptions available.
Print & Digital Issues of CT magazine
Complete access to every article on ChristianityToday.com
Unlimited access to 65+ years of CT's online archives
Member-only special issues
Subscribe
Reply All
Reply All