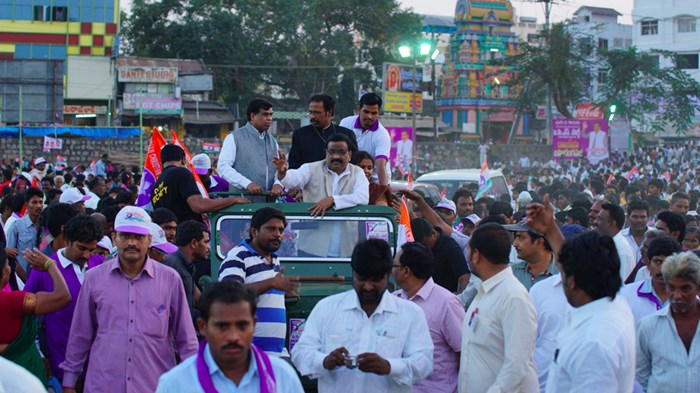 Image: Courtesy of India Christian Secular Party
(WWM) India's low-caste citizens have taken a sizable step into politics with a newly formed Christian political party and a campaign dedicated to earning seats in a new state assembly.
As India's month-long national election closed Monday [May 12], residents of Seemandhra, a new state carved out of India's southern state of Andhra Pradesh, elected 25 members to the Indian Parliament and 175 members to the new state's assembly.
The new Indian Christian Secular Party (ICSP), launched in February, put up more than 60 candidates—the majority of them Dalit Christians, according to one of the party's founders, Sleeva Galilee. (The election results have not yet been tallied.)
"With this election, there will be certainly a change in the attitude of other political parties towards Dalit Christians," said Galilee. "Dalit Christians have been long taken for a ride and treated as a vote bank. We want to tell the main political parties that they cannot ...
1